Sarah Silverman Calls for Military Coup to Stop Trump, Judd Apatow Says Riots 'Just the Beginning'
Chris Menahan
InformationLiberation
Feb. 02, 2017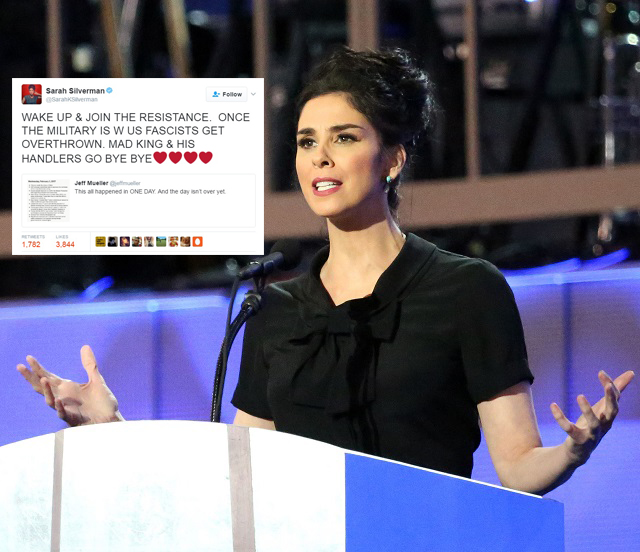 Hollywood darling and prominent Hillary Clinton supporter Sarah Silverman called for a military coup to overthrow President Donald Trump last night on Twitter as rioters were violently attacking Trump supporters at UC Berkeley.

"WAKE UP & JOIN THE RESISTANCE," Silverman wrote. "ONCE THE MILITARY IS W US FASCISTS GET OVERTHROWN. MAD KING & HIS HANDLERS GO BYE BYE [four heart emojis]."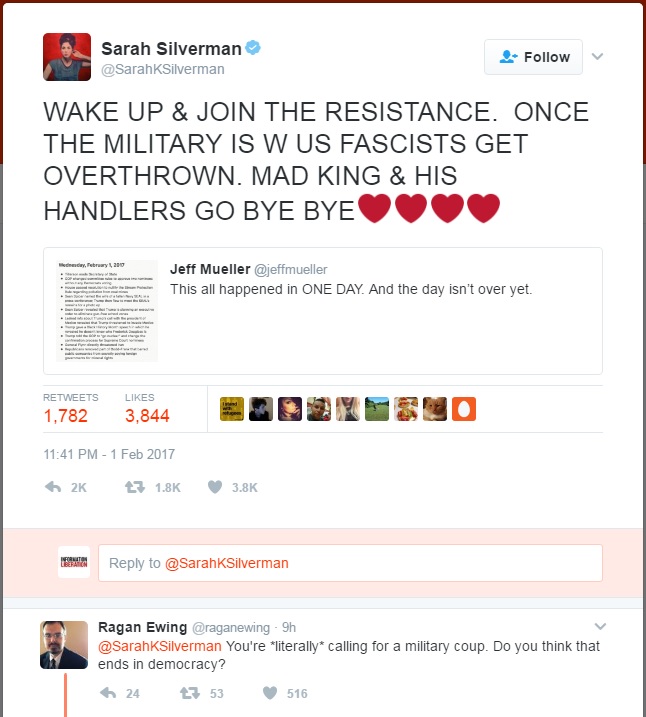 Hollywood director Judd Apatow similarly tweeted the riots at UC Berkeley are "just the beginning" and asked, "When will all the fools who are still supporting Trump realize what is at stake?"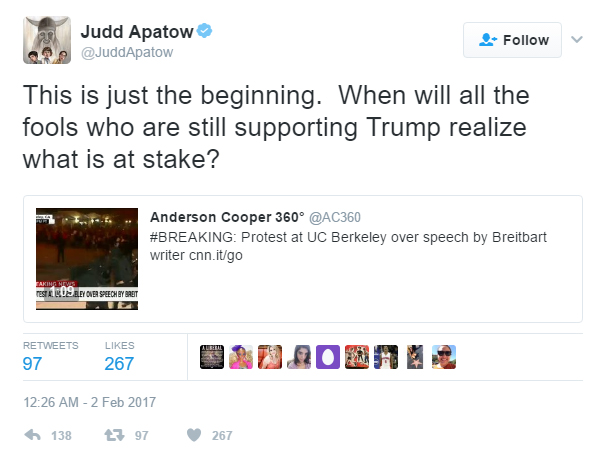 After being asked why he was supporting criminal violence, he deleted the tweet "because it was vague."

Filmmaker Lexi Alexander also called for violence and rioting last night on twitter.

"Punch Nazis," she said. "Riot when your college invites a Nazi. Set it all on fire. In case of doubt, study history."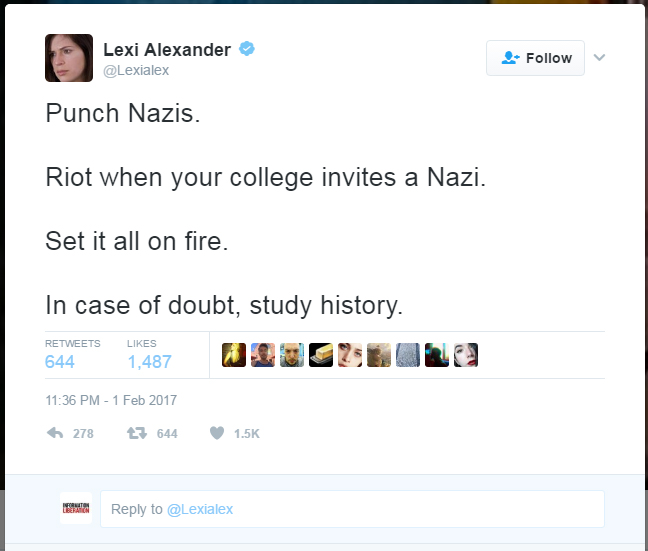 Hollywood is now openly supporting political terrorism and the violent overthrow of our democratically elected government through a military coup.





This is the textbook definition of terrorism. These criminals needs to be brought up on charges.

Follow InformationLiberation on Twitter and Facebook.