German Crime Drama Features Ethnic Germans Raping Muslim Woman
Chris Menahan
InformationLiberation
Jan. 27, 2017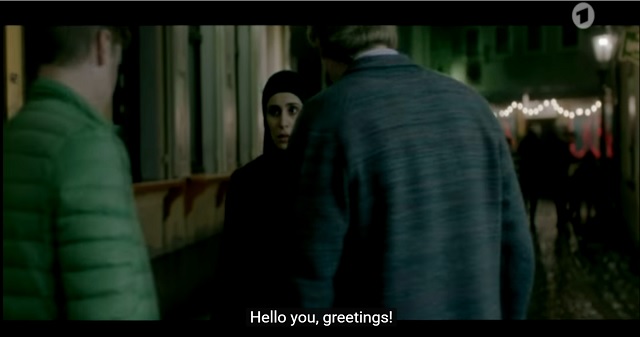 A popular crime drama on German state TV featured a storyline where a group of ethnic Germans molested a Muslim woman in the streets.

The show, named "Tatort," aired earlier this month on the taxpayer funded ARD network.

"Notice that this whole episode focuses on evil right-wingers and a bunch of happyfaced refugees," the YouTube uploader wrote in the description to the video.

"In fact they show this woman getting beaten up after having tried to apply at the German Police. Just wat."



Searching Google, I am unable to find a single case of ethnic Germans raping a Muslim woman in the streets of Germany.

It's quite possible this has literally never happened.

On the other hand, Muslim men raping German women is a weekly occurrence.

Just three days ago, I reported on a case where a 38-year-old Pakistani man raped a 19-year-old German woman and intentionally bit her lip to infect her with his STD.

Follow InformationLiberation on Twitter and Facebook.