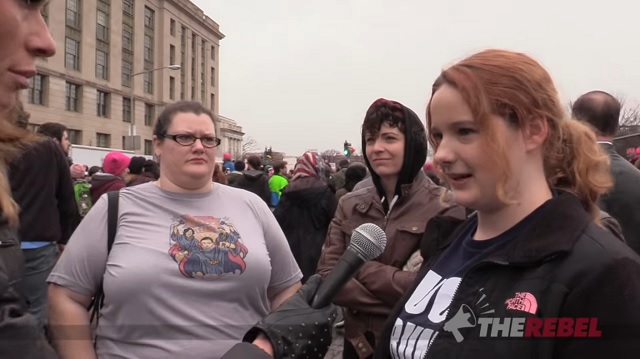 Rebel Media's Faith Goldy asked protesters at the Women's March in Washington DC if Trump should be impeached for "raping Juanita Broaddrick."

All of them said yes.

Juanita Broaddrick says she was raped by Bill Clinton, nonetheless, according to these uniformed idiots, Trump should be impeached for the rape and "Broaddrick's claims against Trump" "deserve to be believed."



This shows these nasty women will believe anything the lying media tells them, be it "Trump's a Russian agent," "Putin hacked our election," or the thousands of other lies they spread daily.

Follow InformationLiberation on Twitter and Facebook.