Germany: 50 Christian Statues Smashed, Decapitated in Countryside
Chris Menahan
InformationLiberation
Dec. 13, 2016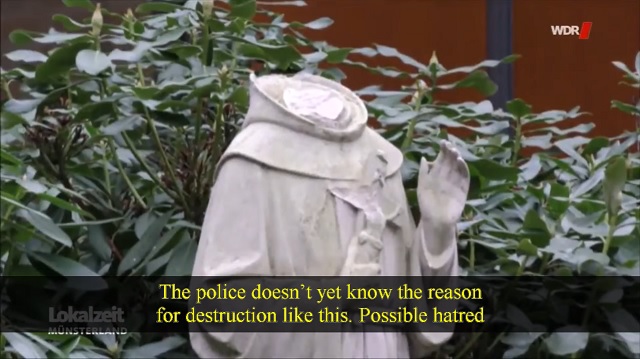 German police say they "don't yet know" why Christian statues are being destroyed all over the countryside of North Rhine-Westphalia.

No doubt, it's a real mystery.



One fifth of the so-called "refugees" imported to Germany live in North Rhine-Westphalia.

Earlier this year, interior minister Ralf Jäger requested that the high "concentration" of North African migrants in the state be "redistributed equally" throughout the rest of Germany as they were disproportionately committing crimes.

As DW.com reported:

The regional interior minister said the current state of affairs was "unacceptable," adding that NRW was now facing an increasing amount of crime linked to the North African refugees. Jäger also warned against the "stigamatization" of North Africans, however.

According to an evaluation and analysis project led by Cologne police, more than 21,000 offenses and 17,000 suspects of North African origin have been detected since 2013.

In a second project named "Casablanca," launched in mid-2014, Düsseldorf police caught 2,242 North African suspects in more than 4,000 offenses, which included pick-pocketing, robbery and bodily harm.

In addition to the police reports, Jäger said on Tuesday that North African immigrants were "often disproportionately involved in disputes at refugee accommodation."
There's been similar cases where Christian statues were torn down by Muslim migrants.

In July, a 19-year-old Afghan migrant smashed up a church in Hamburg, Germany and said he did it "because I am a Muslim!"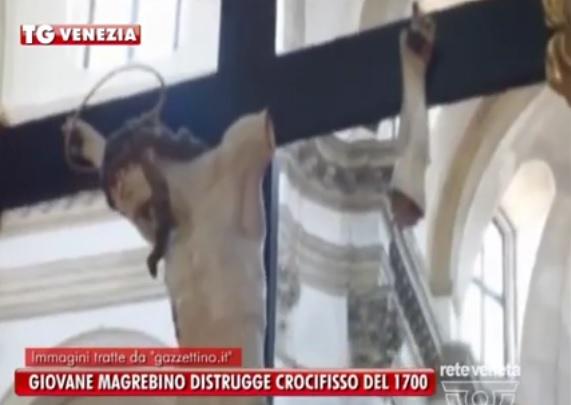 In October, a 39-year-old Ghanaian migrant went on a rampage in Italy destroying invaluable statues in four historic roman churches because he said "children cannot be taught to believe using sacred images."



Depictions of Muhammad are forbidden in Islam, similar rules can apply to Jesus.

As one YouTube commenter said: "You will notice the statue of Mary and the baby Jesus. They decapitated the baby Jesus but left Mary intact. Mary is not regarded as a prophet in Islam."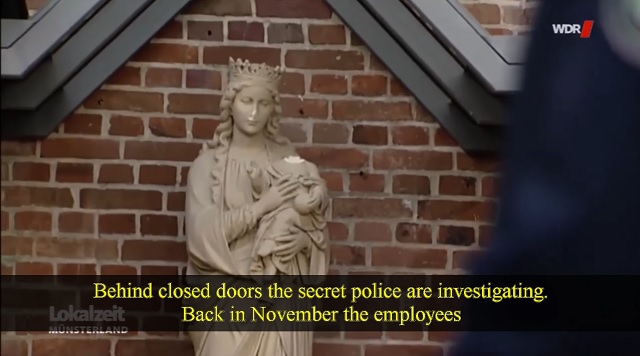 I think it's safe to say police can narrow their search of possible suspects.

Follow InformationLiberation on Twitter and Facebook.