Leaked Email Reveals ISIS-Funding Qatar Gave Bill Clinton $1 Million Check For His Birthday
Chris Menahan
InformationLiberation
Oct. 14, 2016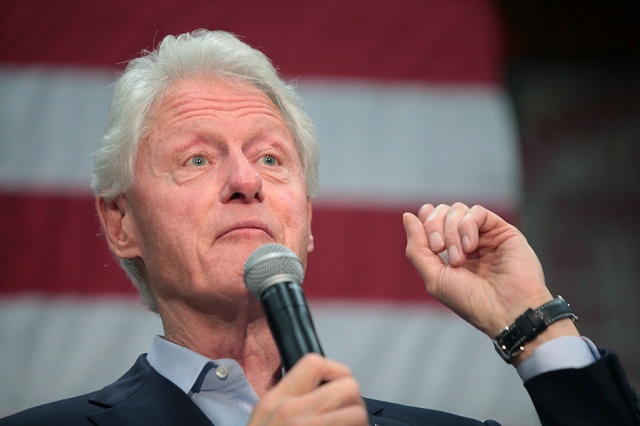 Wikileaks says the two biggest leaks so far are Hillary Clinton stating Saudi Arabia and Qatar are funding ISIS and a new email showing Bill Clinton got a $1 million check from Qatar for a five minute meeting.


From The Daily Caller:

New emails released by WikiLeaks in connection with its dump of John Podesta's email server indicate that Qatar, an Islamist state in the Persian gulf, gave former President Bill Clinton a check for $1 million for his birthday.

The email indicates foundation officials also met with representatives from Brazil, Peru, Malawi and Rwanda to discuss donations and philanthropic strategies for the Foundation.

"[Qatar] Would like to see WJC 'for five minutes' in NYC, to present $1 million check that Qatar promised for WJC's birthday in 2011," Ami Desai, director of foreign policy for the Clinton Foundation, wrote in 2012.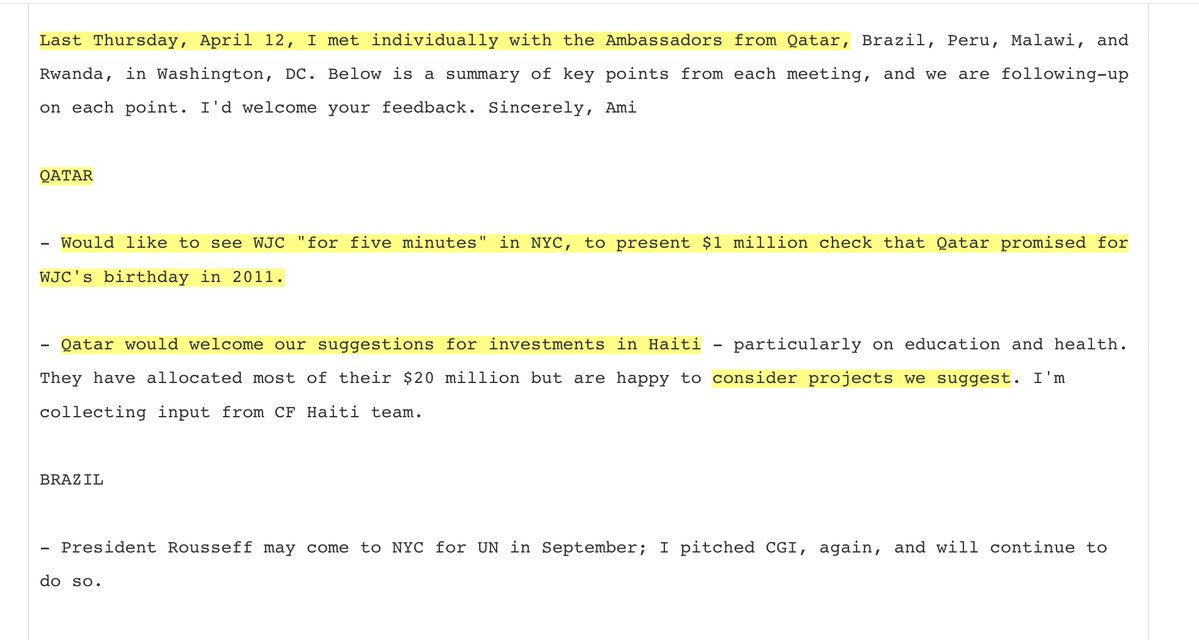 The email was sent to a number of Clinton aides, including Doug Band.

In another email two years later, Hillary Clinton noted that Qatar aides and abets the Islamic State and Sunni terrorist groups.

"While this military/para-military operation is moving forward, we need to use our diplomatic and more traditional intelligence assets to bring pressure on the governments of Qatar and Saudi Arabia, which are providing clandestine financial and logistic support to ISIL and other radical Sunni groups in the region," Clinton wrote.

The thread also indicates that Qatar allocated $20 million for development in Haiti, after a massive earthquake devastated the impoverished Caribbean nation and left nearly a quarter million dead. Desai indicated the Qataris "would welcome our suggestions" as regards investment priorities.

The foundation's activities in Haiti have been the subject of press scrutiny in recent days.

Haitian civil rights activist Ézili Dantò criticized what he describes as a "pay to play" environment in Haiti facilitated by the Clinton Foundation.
Despite Hillary Clinton acknowledging the Saudis and Qatar are funding ISIS in 2014, she gave the Saudis $60 billion in weapons in 2011 and still acts as though they're our ally, despite their giving assistance to ISIS terrorists to kill people all over the Middle East, Europe, and even in the United States.

This is straight treason, yet the lying media only wants to talk about a bunch of women who decided 30 days before the election Trump "sexually assaulted" them decades ago (all of which are lies as you can see right now on GotNews).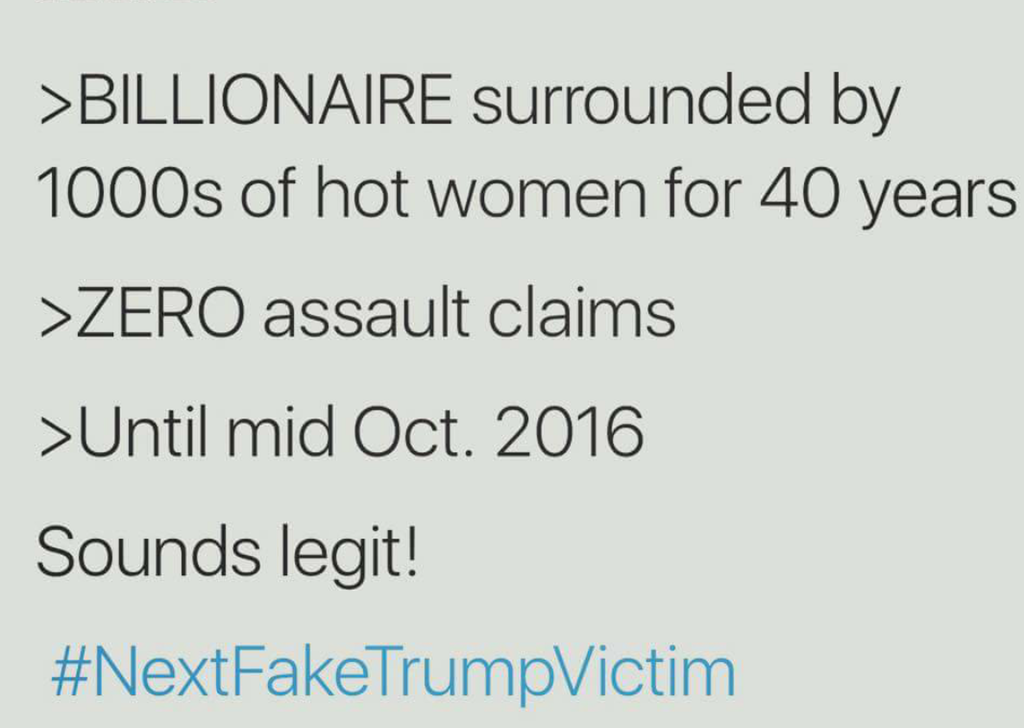 Follow InformationLiberation on Twitter and Facebook.