Illegal Alien Charged With Raping 12-Year-Old Girl On Bus Deported 10 Times
Chris Menahan
InformationLiberation
Oct. 12, 2016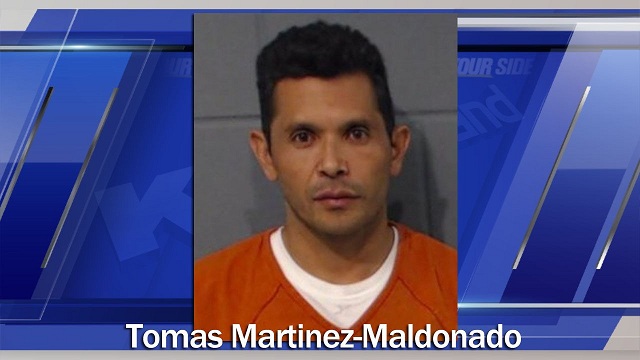 Perhaps Hillary Clinton feels if we just bring in enough of these rapists it will make Bill seem like less of an outlier.

From The Kansas City Star:

A man from Mexico who had been deported from the U.S. 10 times in the last six years faces charges accusing him of raping a child in Kansas.

Tomas Martinez-Maldonado is jailed in Geary County on $100,000 bond on a charge of raping the child last month. Public defender Cole Hawver declined to comment Friday. The public defender's office was appointed to represent Martinez-Maldonado during his first appearance Thursday.
Isn't it nice to hear we're paying to defend this criminal?
The Geary County prosecutor's office did not respond to a request Friday for a copy of the probable cause affidavit filed to support the charge.

The Kansas Bureau of Investigation, which was asked by Geary County to investigate the allegations, said the matter was reported to police in late September. The agency said the suspect was detained immediately and turned over to the U.S. Immigration and Customs Enforcement until charges were filed.
"Detained immediately" seems to suggest they knew where this illegal was but let him roam free due to "sanctuary city" politics.

Geary County Sheriff Tony Wolf told Hays Post the victim was a 12-year-old girl and she was raped on a Greyhound bus.

Hillary Clinton says she wants to legalize all illegals within the first 100 days of her presidency. While she feigns outrage over Trump's bragging in private, her policies will make certain more women in America will be raped by foreign criminals like "Tomas Martinez-Maldonado" who should not be here.

HT: IllegalAlienCrimeReport.com

Follow InformationLiberation on Twitter and Facebook.