Thousands of Ineligible Aliens Voting in Swing States of Virginia, Pennsylvania
Chris Menahan
InformationLiberation
Oct. 07, 2016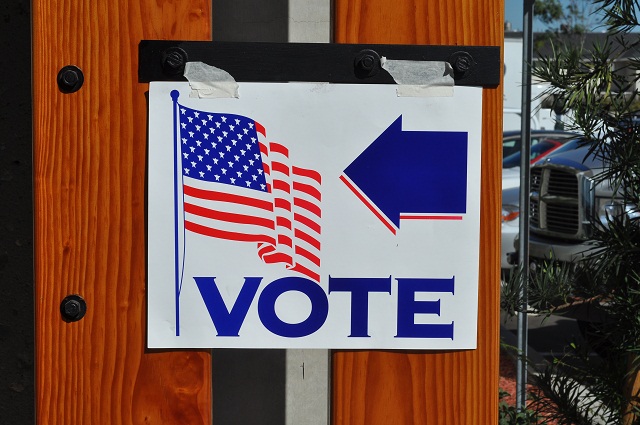 Thousands of ineligible aliens are voting in Virginia and Philadelphia, according to a new study.

From The Daily Caller:

A study conducted by the Public Interest Legal Foundation (PILF) showed that in the key swing state of Virginia voter registration rolls have been tainted with an overload of thousands of illegal aliens.

The PILF study, which former DOJ Attorney and J. Christian Adams assisted on, used an eight county sample from the Commonwealth, which did not include the large population centers of Arlington and Fairfax Counties.

The study surfaced in the wake of Andrew Spieles, a young Democrat admitting he registered 19 dead people in Harrisonburg, Virginia to vote.

The eight county sample showed that 1,046 non-citizens managed to register to vote and, according to Adams, were only caught because they renewed their driver's licenses and told the truth about their non-citizenship status.
This is being done by design:

Adams says this situation is a result of a Clinton administration bill — known as Motor Voter Act — that passed a Democratic Congress in 1993. The law requires anyone who applies for a driver's license must be offered to register to vote.

On the registration form the one must only check a "yes" or "no" box when asked if the person is a citizen of the United States "and thousands are lying -- just in Virginia," Adams writes.

Additionally, Adams notes, "Virginia has no citizenship verification requirements like other states do, so the vulnerabilities in Motor Voter are amplified. Voter ID is no solution either. These aliens are getting registered to vote when they are getting their photo ID cards!"
Similar scams were caught being run in Philly.

From the Free Beacon:

Dozens of ineligible aliens who have been removed from the voter rolls in the city of Philadelphia, Pa., have cast ballots in recent elections, according to a new report from an election watchdog group.

The Public Interest Legal Foundation, an Indiana-based nonprofit that litigates to protect election integrity, released a report on Tuesday detailing voter rolls in Philadelphia. The information was collected from public records requests made through the National Voter Registration Act.

The group found that from 2013 to 2015, 86 registrations were cancelled in Philadelphia because the registrant was not a United States citizen. Of the cancelled registrants, 40 aliens from the city have voted in at least one election, the report stated.

"The report only details aliens who requested to be removed from the rolls," PILF said. "No procedure exists to systematically scan voter rolls to detect aliens and election officials do not use data from the federal SAVE (Systematic Alien Verification for Entitlements) database to scan for illegal registrations by non-citizens."

The group also discovered thousands of felons remain on the voter rolls despite having to be removed once incarcerated.
Illegal aliens, who all vote democrat, are stealing the votes of real Americans thanks to the Clintons. This is a scandal greater than any private locker room banter said by Donald Trump 11 years ago.

Follow InformationLiberation on Twitter and Facebook.