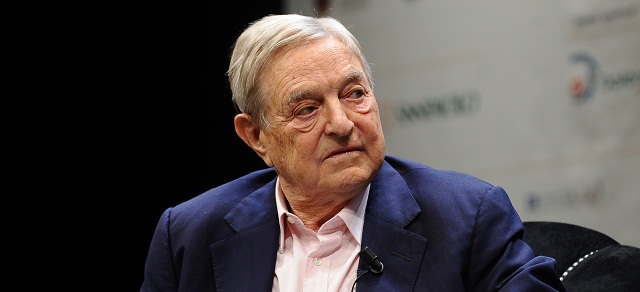 Leaked documents show billionaire George Soros quietly dumped heaps of cash into the coffers of pro-abortion agitators in Ireland.

From Independent.ie:

A foundation headed up by George Soros, one of the world's richest people, is providing financial backing to organisations seeking to repeal the constitutional prohibition of abortion.

A leaked strategy document details how Soros's Open Society Foundation planned to fund Amnesty International Ireland, the Abortion Rights Campaign and the Irish Family Planning Association.

The move was said to be part of a strategy to force the repeal of the Eighth Amendment, potentially setting off a chain reaction in other strongly Catholic countries in Europe.

The three organisations confirmed to the Irish Independent they had received grants from the foundation.
This is subversion on behalf of foreign interests seeking to undermine Ireland and the Irish people's self-governance.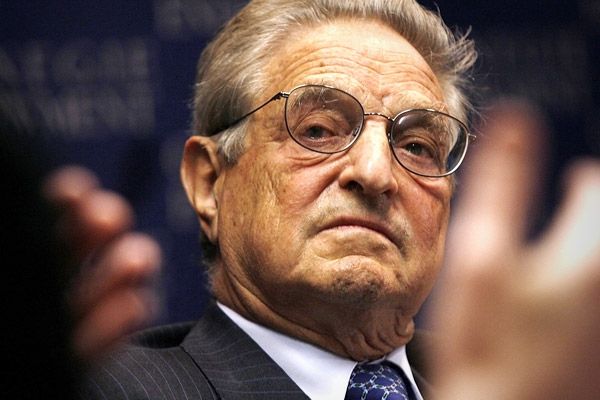 These groups should be charged with treason.

In the leaked strategy document, the foundation said it would fund the three Irish organisations "to work collectively on a campaign to repeal Ireland's constitutional amendment granting equal rights to an implanted embryo as the pregnant woman".

The document continued: "With one of the most restrictive abortion laws in the world, a win there could impact other strongly Catholic countries in Europe, such as Poland, and provide much needed proof that change is possible, even in highly conservative places.
Other leaked documents showed Soros similarly sought to undermine movements in Europe supporting "traditional values," ostensibly to counter Russia's influence in the region.

Independent.ie continues:

"The recent legalisation of same-sex marriage offers valuable and timely opportunities to advance the campaign."

The Pro Life Campaign cried foul of Mr Soros's intervention.

"These revelations are extremely disturbing," said spokeswoman Cora Sherlock.

"The fact that an outside body is talking about funding and coordinating groups in Ireland to dismantle protection for the unborn child represents a gross interference and is an attack on democracy.

"I think most people want to see a fair debate regardless of where they stand on the issue.

"The public will be deprived of such a debate if this kind of meddling continues from well-funded outside bodies."
Just last week an anonymous Twitter account staged a massive propaganda stunt whereby a woman allegedly living in Ireland chronicled her "inspiring" trip to the UK to legally abort her baby.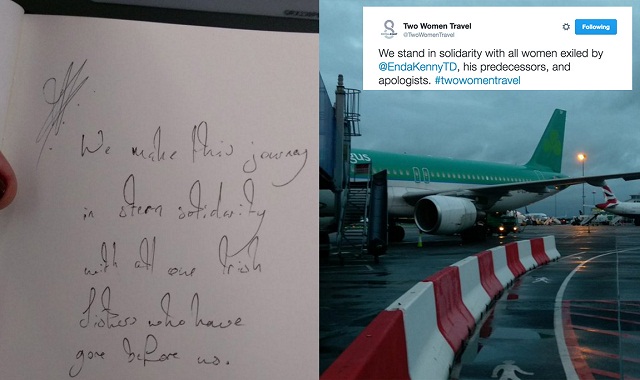 From Life Site News:

Thousands of people followed an Irish woman and her friend on Twitter this weekend as they traveled outside the country to abort the woman's unborn child.

The two friends sent live messages on social media in an effort to push Ireland to legalize abortion. The unnamed friends used the Twitter account Two Women Travel to share their journey to the abortion clinic and back home again.

Ireland is facing a growing outside push to repel the Eighth Amendment of its Constitution, which recognizes that unborn babies have a right to life. The push is largely backed by outside money and agencies, including the United Nations. One of the world's top billionaires, George Soros, is pouring part of his fortune into the pro-life nation in an attempt to legalize abortion, a leaked document from his Open Society Foundations revealed last week.

[...]The Two Women Travel friends specifically targeted Irish Prime Minister Enda Kenny, who is pro-life. Most of their messages referred to Kenny in some way, often accusing him of forcing women to leave their homes to have abortions.

"We defy the Irish government to ignore us and we defy our Taoiseach [prime minister) Enda Kenny to avoid this conversation," the Two Women Travel companions wrote. "We have done this to bring to light the reality of our journey to our sisters, mothers brothers, fathers, friends, colleagues and total strangers. All of whom have shown more empathy, support and acceptance than our own government."

The Two Women Travel friends began posting messages early Saturday morning on Twitter. They described their journey as "Two women, one procedure, 48 hours away from home." The messages that followed included photos of the airplane and abortion clinic waiting room, a taxi ride and the hotel where the woman spent time recovering before the journey home. They did not mention the reason for the woman's abortion or any details about the pregnancy or her unborn child.
One of the groups Soros funded wrote an article about the propaganda stunt in The UK Independent:

Another tweeted their "solidarity" with the abortists:

This is straight-up treason aimed at killing Irish babies.

These groups should be brought up on charges. Ireland should do as Russia has already done and ban George Soros and his dirty money from their country.

The future of their children depends on it.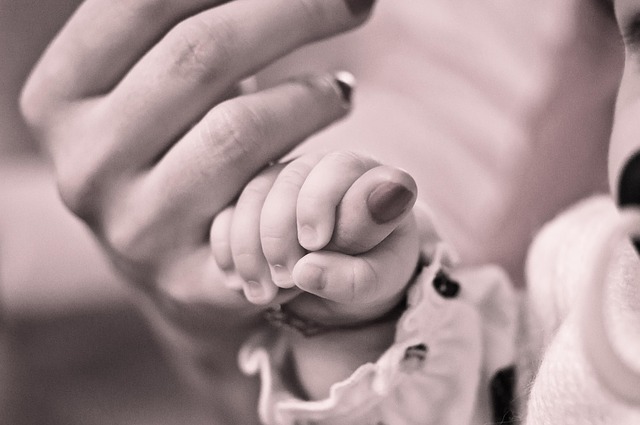 Follow InformationLiberation on Twitter and Facebook.