Sarah Silverman & Al Franken Fail to Stem Bernie Supporters' Revolt
Chris Menahan
InformationLiberation
Jul. 26, 2016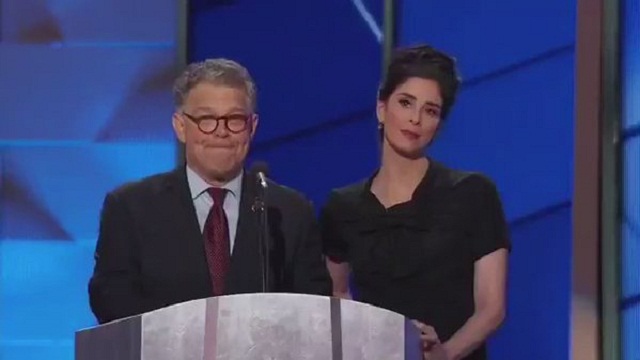 Angry Bernie supporters are refusing to go quietly into the night.

Last night at the DNC they booed Hillary and chanted "Bernie, Bernie" during Sarah Silverman's speech. Despite her scolding them for "being ridiculous," they refused to stop.

This is a disaster for Hillary Clinton.

WATCH:



The New York Times is running this headline of their front page: "Bernie Sanders, Leader of a Revolt, Now Must Put One Down."

It's not going to happen, he tried voicing support for Hillary earlier in the day and his own supporters booed him.



This movement is bigger than Bernie.

Despite his supporters getting bilked by a con-artist who made off with $229 million of their cash, they actually want the socialist utopia he promised them and can at least see how insanely corrupt Hillary Clinton is.



They should keep fighting and disrupting Hillary's events, if they actually want the change Bernie promised, they should vote for Trump just to watch the Dems burn.


Follow InformationLiberation on Twitter and Facebook.