Dallas Gunman ID'd as Micah Xavier Johnson, Final Words "I Want to Kill White People"
Chris Menahan
InformationLiberation
Jul. 08, 2016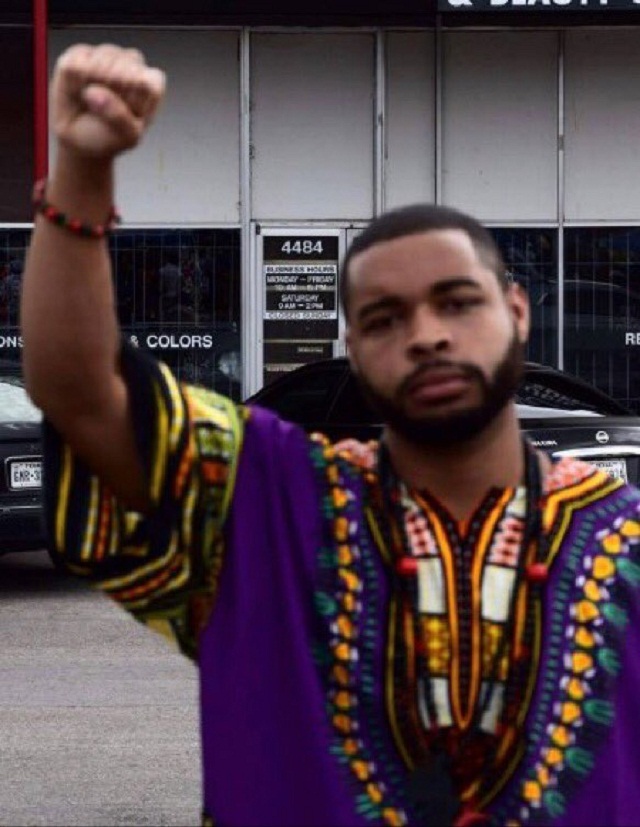 The Dallas gunman has been identified as 25-year-old Army reservist Micah Xavier Johnson.

The Dallas police chief said the shooter was "upset over Black Lives Matter" and "recent police shootings" and told them he "wanted to kill white people" and "white officers."

From Heavy.com:

After the shootings in downtown Dallas, the gunman, identified as Micah Xavier Johnson, 25, holed himself up inside El Centro College in the downtown area of the city, Dallas Police Chief David Brown said at a press conference.

He told police he was "not affiliated with any groups," and he said he "did this alone," the chief said.

Sources told the Los Angeles Times that Johnson has no ties to terror groups and no known criminal history. He has lived in the Dallas area and has family members living in Mesquite, Texas, east of Dallas, the newspaper reports, citing federal law enforcement sources.

A black SUV was found at the scene registered to Delphene Johnson, who is Micah Johnson's mother, according to Facebook posts and public records, NBC Dallas-Fort Worth reports. Live helicopter video from the news station showed police at her home in Mesquite.

Johnson served in the U.S. Army Reserve, investigators said. Details about his service were not immediately available.
Police killed Johnson with a remote controlled robot carrying a bomb.

Here's pictures from the suspect's Facebook: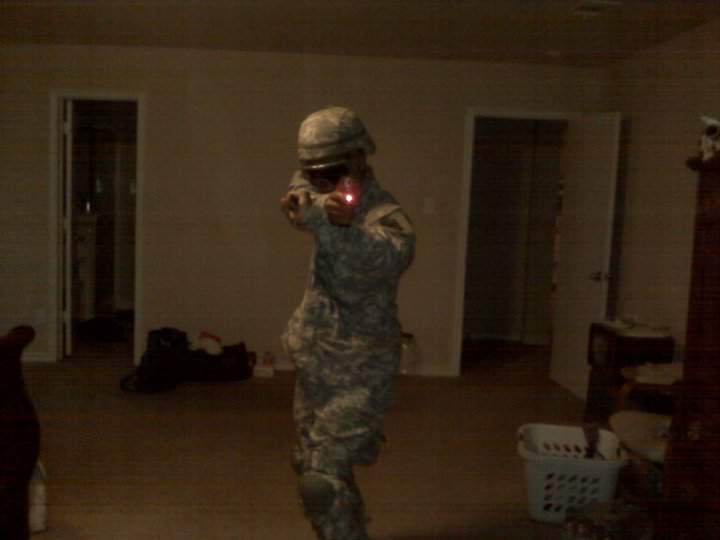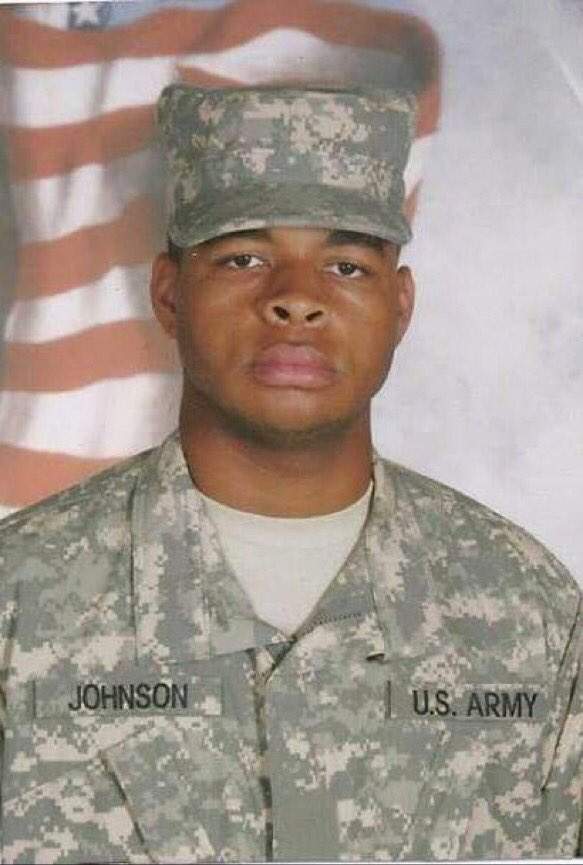 He shared an image celebrating "black power," imagine if this said "white power."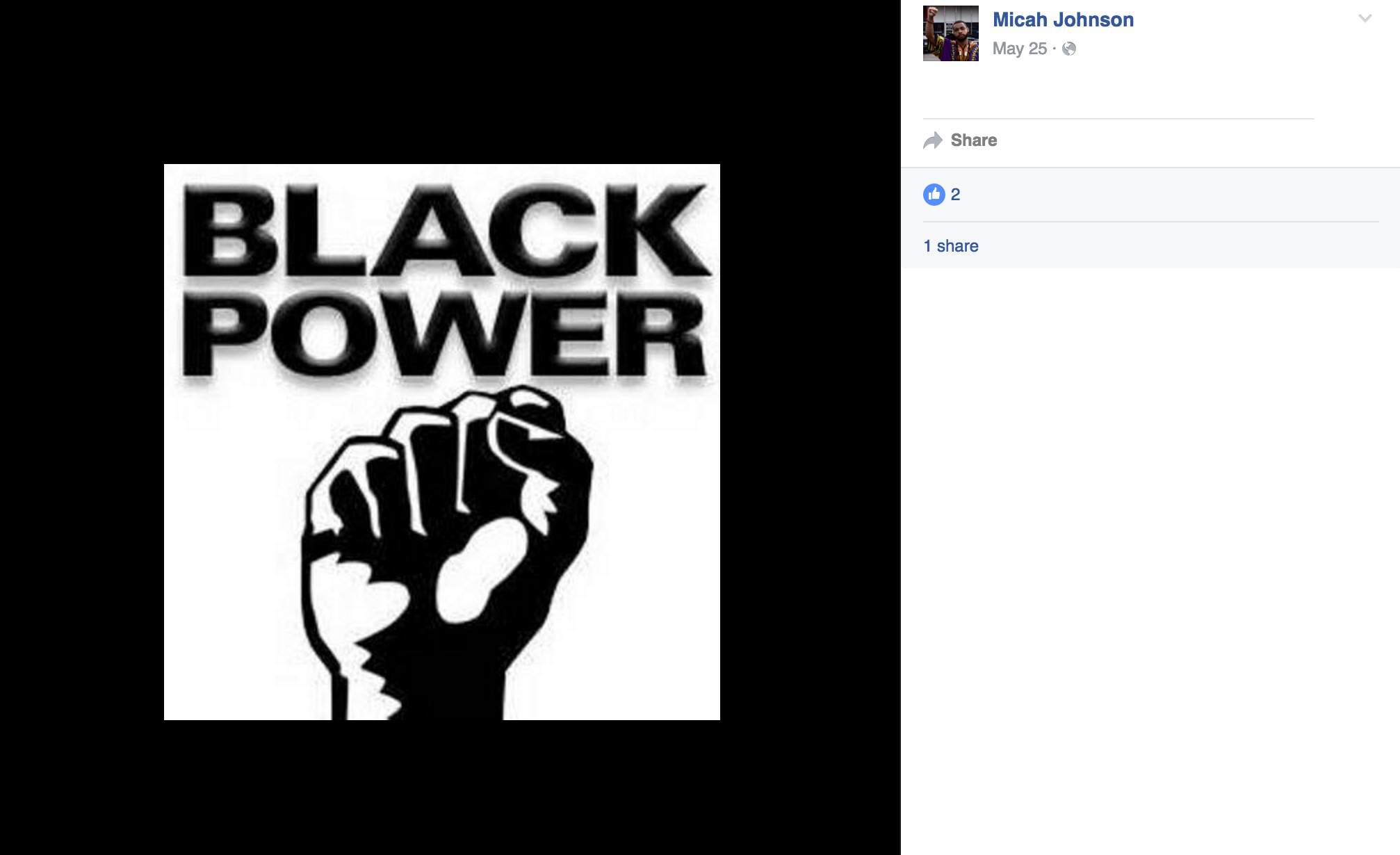 Black Lives Matter supporters are celebrating Johnson's murders on Twitter and others in Dallas were filmed mocking police.

Follow InformationLiberation on Twitter and Facebook.