Sweden: Pediatrician Says Some Refugee 'Children' Are Actually 40 Years Old
Chris Menahan
InformationLiberation
Sep. 05, 2016

A noted Swedish pediatrician says he's seen multiple refugee "children" who are actually 40 years old.

He says around 40 percent of those the authorities have classified as "children" are actually 20 to 25 and some are even in their forties.

From The Local:

A Swedish pediatrician is sparking debate after saying some refugees claiming to be unaccompanied minors are lying about their age. He even deems some of them to be as old as 40.

"There are only a few cases of course, but they have definitely been between 30 and 40 years old," Pediatrician Josef Milerad was quoted by Swedish tabloid Expressen as saying.
Josef Milerad is the Associate Professor at the Department of Children's and Women's Health at the Karolinska Institute. The Local left this out because they're a leftist publication which tows the government line.
Some 31,000 asylum-seeking refugees are currently registered with the Swedish Migration Agency as unaccompanied minors. But according to Milerad, that number is likely larger than it should be, as he alleges some of those people claim to be much younger than they actually are in order to be granted asylum more easily.
What some of these small refugee "children" look like, tons more below.
According to Milerad, the tests carried out by Swedish authorities to verify the real age of a child are naive and insufficient, and he advocates for the tests to be done medically, including through x-rays.

...Milerad said that he has examined several people that the migration agency has classed as children, but that according to his own professional opinion almost 40 percent of them are in fact between 20 and 25 years old, and some of them even near their forties.
Milerad said his colleagues are afraid to speak out for fear of being labeled "xenophobic."




From Expressen (translated with Google):

Because the issue is so controversial Milerad believe that several of his colleagues did not dare say that [they] think like him. This is because they are afraid of being labeled as xenophobic.

- This is such an incredibly emotionally charged issue - it is not clear that rational arguments bites. Many have been in such a categorical way committed to today's age determinations is unethical, that we can not use, but I hope we can have a more informed debate on other aspects of this, says Josef Milerad.
Notice it's the same programming in all of our countries? All rationality and self-interest is shutdown by fear of being labeled "racist," "xenophobic," "islamophobic," and so on.

Fortunately, that crap is not working anymore. Kudos to Milerad for speaking out.




Truth is, there should be nothing even slightly controversial about saying old men like these posing as "refugees" are not "children."

This man claimed he was 16 to get asylum in Sweden:




One Swedish media outlet wrote a featured story about him and actually acted like he was a helpless child.




It turns out he was 24 as his own dating profile from 2008 shows.




This man also claims to be 16:




Muhammad here claims to be 17:




Here's some more of these small migrant "children" deeply in need of our welfare.

This small child with a receding hairline claims to be a 12-year-old boy. This picture was taken after he came first in a children's running competition:




Even more:



Here's a "15-year-old" Somalian "refugee" who murdered a 22-year-old female aid-worker at a Swedish housing center for migrant children he was given a home in.




As a bonus, here's a "17-year-old" basketball star from the Sudan who was given refugee status in Canada: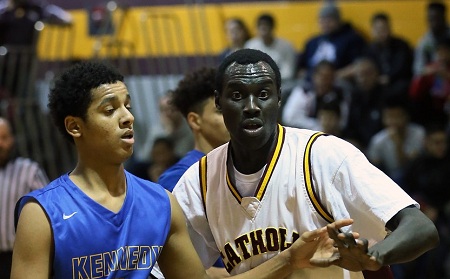 He turned out to be 29.

That anyone would take these grown men as "refugee children" is literally comical.

Even if someone was dumb enough to believe these scammers, seeing as how these "refugees" "escaping war-zones" are all young men, that means they literally left their women and children behind in war-zones to go on welfare in Europe. That's even worse than assuming they're simply con-artists!

It's time to start deporting these phony "refugees" back to their home countries -- and send the politicians who supported this invasion back with them.


Follow InformationLiberation on Twitter and Facebook.