Canada: 17-Yr-Old 'Refugee' Who Became Star Basketball Player Turns Out to be 29-Yr-Old Man
Chris Menahan
InformationLiberation
Apr. 26, 2016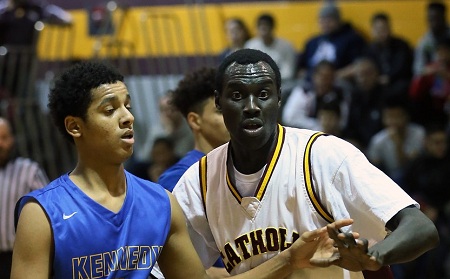 Six-foot nine, 29-year-old Jonathan Nicola of South Sudan was reportedly caught posing as a 17-year-old boy to attain refugee status in Canada.

The Sudanese migrant who came to Canada six months ago and enrolled in Windsor's Catholic Central High School quickly become a "star basketball player" after beating on a bunch of much shorter high school students almost half his age.

His coach Pete Cusumano had high hopes he could one day play in the NBA.

"I think this kid will have a chance at the NBA," he told the Windor Star earlier this year, "I have never said that about any kid from Windsor."

Nicola's story fell apart while attempting to apply for a visitor's visa to the United States earlier this month. He claimed his date of birth as November 25th, 1998, but fingerprint records on file showed he had previously applied for a visa stating his date of birth as November 1st, 1986, which would make him 29-years-old, not 17. His visa request was denied, as was his previous one, and Nicola was placed under arrest.

The question now is not whether he'll be in the NBA, but whether or not he will be deported for misrepresenting himself in violation of Canada's Immigration Refugee Protection Act.

"Everybody had their suspicions," Coach Cusumano told the CBC earlier this week, "but he had all the right answers. He came in with a lot more documentation than a lot of other kids arrive with."

This is not the first time "refugees" have been accused of lying about their age. Such cases have become a joke in Sweden, where authorities take peoples' ages on faith.

Here's a collection of similar fully grown adults trying to pass as kids:

This first one claims to be a 12-year-old boy, this picture was taken after he came first in a children's running competition: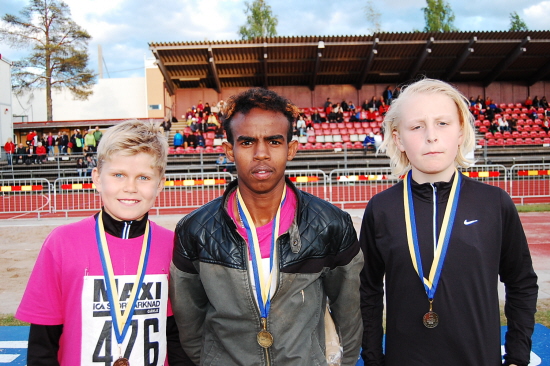 Here's some more funny ones: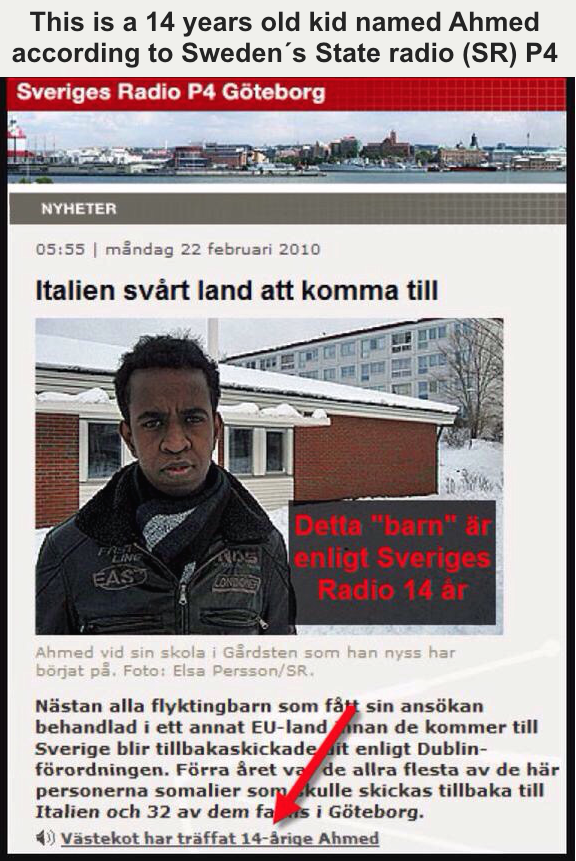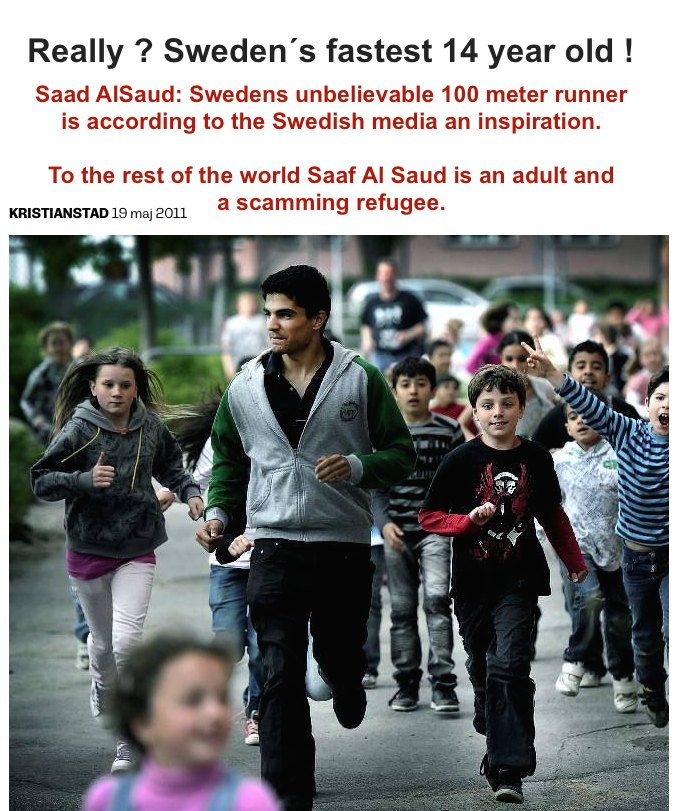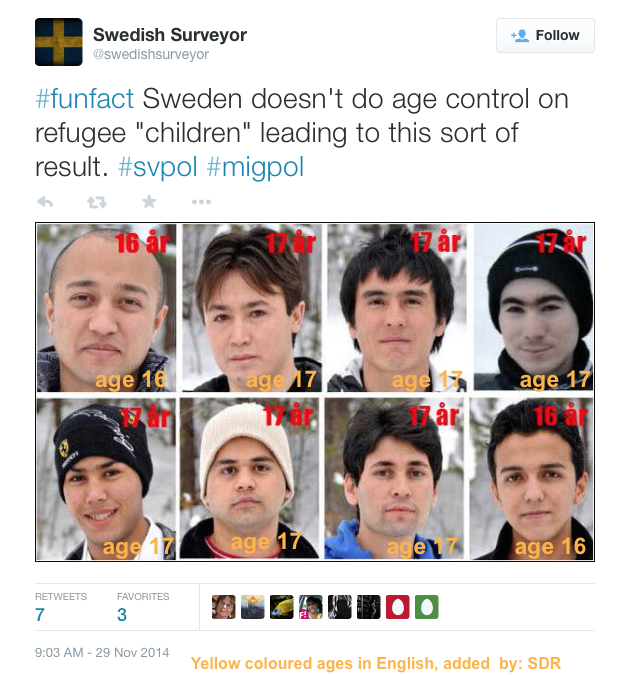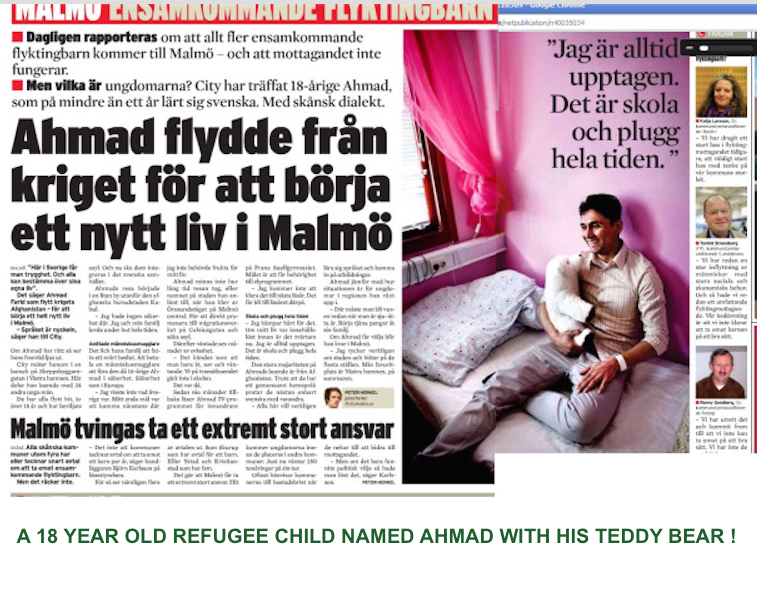 Here's a less funny one, this six-foot tall "15-year-old" Somalian "refugee" murdered a 22-year-old female aid-worker at the housing center for migrant children he was given a home in.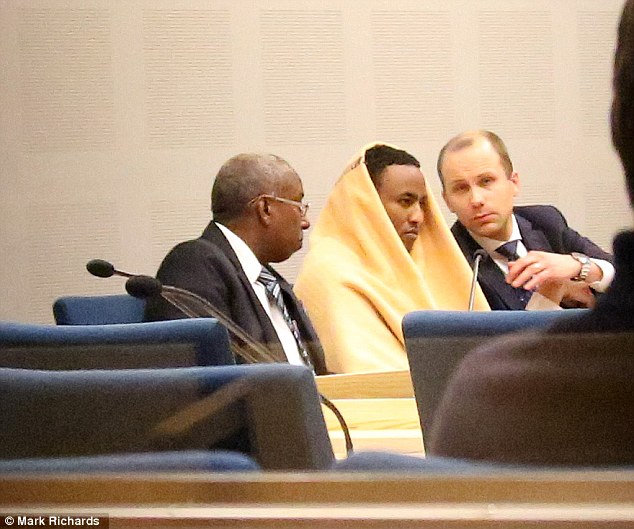 Authorities say he's "likely over 18."

It's high time for the West to wise up and reverse their suicidal immigration policies.

Follow InformationLiberation on Twitter and Facebook.