A Muslim school teacher in Tower Hamlets allegedly condoned the Charlie Hebdo massacre and effectively told his students the victims "should be killed for insulting the prophet," the Evening Standard reports.

From the Evening Standard (via Jihad Watch):

A teacher faces a classroom ban after he allegedly "condoned" the Charlie Hebdo terror attack in front of pupils at a Tower Hamlets school.

Hamza Jalal Tariq, 28, effectively said during a lesson that the victims murdered by Islamist gunmen "should be killed for insulting the prophet", a professional conduct panel ruled.

The panel heard Tariq made the comment in response to a student just days after 12 people were murdered in the French satirical newspaper's Paris office in January last year.

Tariq was a teacher at Tower Hamlets PRU, which has four sites across the east London borough, since 2013, but resigned after the accusations surfaced.

They were presented before a National College for Teaching and Leadership professional conduct panel this week, which has found the Charlie Hebdo incident proven, along with a host of other allegations which it said amounted to unacceptable professional conduct...
The Charlie Hebdo incident was said to have happened, according to one witness, when a student informed Tariq of the attack during a lesson he was assisting with and in response, in front of other pupils, said words to the effect that "they should be killed for insulting the prophet".

Tariq, who taught a class of up to 14 eleven to 14-year-olds, denied this, along with most of the other allegations, saying they were "fabricated".

Tariq, who qualified at the University of East London before gaining further teaching qualifications at PRU, did not attend the hearing.

From his home in Redbridge he told the Standard: "It is a complete fabrication and utter joke from start to beginning. I can't remember these incidents being mentioned.

"Charlie Hebdo has never been mentioned to me for me to know about so that I can give any explanation."

He said he did jump onto a table on one occasion and "spudded" pupils, a reference to the greeting in which two people tap knuckles.

But he claimed he did not even know what the name Charlie Hebdo referred to before the allegations were made and did not recall hearing it mentioned in the classroom as terrorism was discussed between pupils.

However, after finding the majority of allegations proven, the professional conduct panel found Tariq's conduct fell "significantly short" of the standards expected in the teaching profession and that he was guilty of unacceptable professional conduct. He now faces a ban...
"Of course, he attempted to lie about it, which is routine for Islamic supremacists," Christime Williams of Jihad Watch said of the incident. "Tariq should not only be fired, but charged with inciting violence."

Islam is not just a religion but a political ideology of conquest.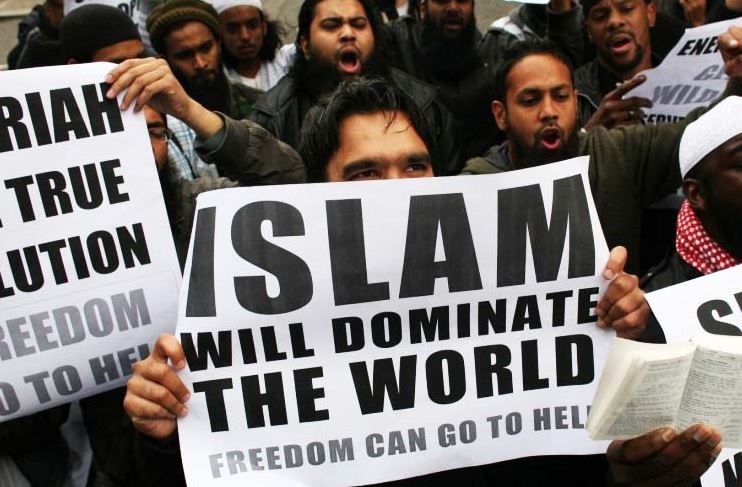 While the UK and other European nations have opened their doors to Muslim "refugees" from the Middle East, a translator from Eritrea told the German Catholic news site Kath.net in November these Muslim migrants have "pure hatred" for non-believers and want Germany to be Islamized.

From Fox News:

She told German Catholic website Kath.net: "They want Germany to be Islamized. They despise our country and our values."

She claimed many of the migrants showed their "true colors" only when they were away from people of other religions.

The translator explained: "Pure hatred against non-believers is preached, and children are brought here from an early age here in Germany.

"It's very similar in asylum housing, where Muslim boys refuse to play with Christians.

"Some women told me, 'We will multiply our numbers. We must have more children than the Christians because it's the only way we can destroy them here.'"
As Donald Trump has noted, the vast majority of these so-called refugees are young military aged males, much like Tariq.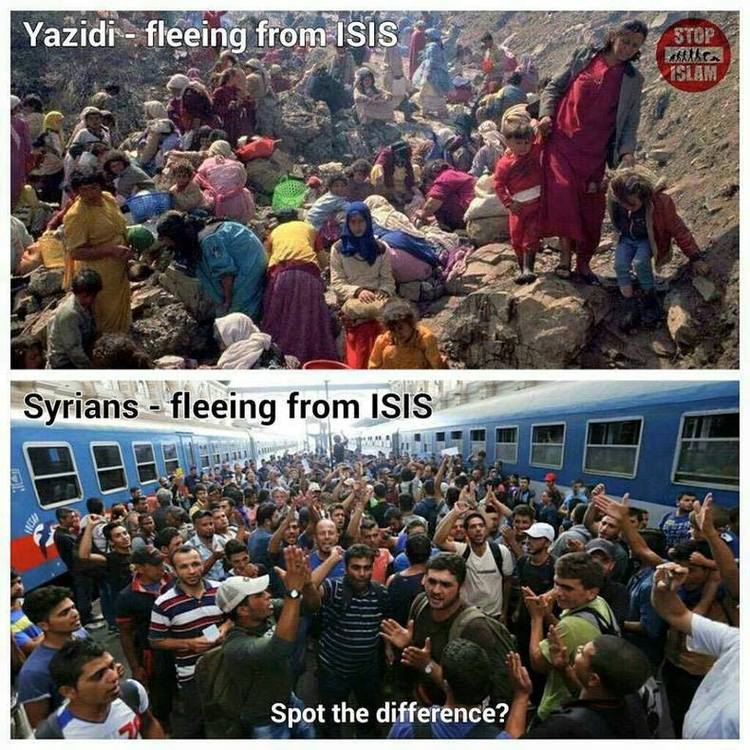 While the UK voted in favor of Brexit to limit immigration and stop this influx, it was reported yesterday a record 650,000 people arrived in the country last year.

Follow InformationLiberation on Twitter and Facebook.