Liberal Swedes Turn Against Migrants as Rape and Crime Explode
Chris Menahan
InformationLiberation
Sep. 06, 2016

The people of Sweden may have finally hit their breaking point.

A new poll shows that in just one year there's been a 26 point swing against taking in more migrants.

From The Local:

A new survey suggests that Swedish attitudes to asylum seekers have changed, with fewer willing to help by donating money and clothes compared to 2015, and three out of five Swedes now saying fewer asylum seekers should be allowed into the country.

The study, carried out between August 31st and September 2nd by research company Inizio for Aftonbladet, asked 1261 people if they were willing to help asylum seekers.

Swedes reacted to the peak of the refugee crisis in 2015 by making charity donations to the sum of 19.4 billion kronor [2.27 billion USD] -- a 1.5 billion kronor increase on 2014. But comparing this week's Inizio poll to a similar one from a year ago suggests that willingness to help has reduced.
How swedes imagined things would go down.
How things actually went down.
While the majority of respondents still said they want to contribute to some extent, their commitment has weakened: 30 percent said they "definitely" wanted to help, and 26 percent said "maybe".

Last year, by comparison, 54 percent said they "definitely" wanted to help and 12 percent said "maybe". The number of people answering that they did not want to help meanwhile is up to 21 percent from 11 percent in 2015.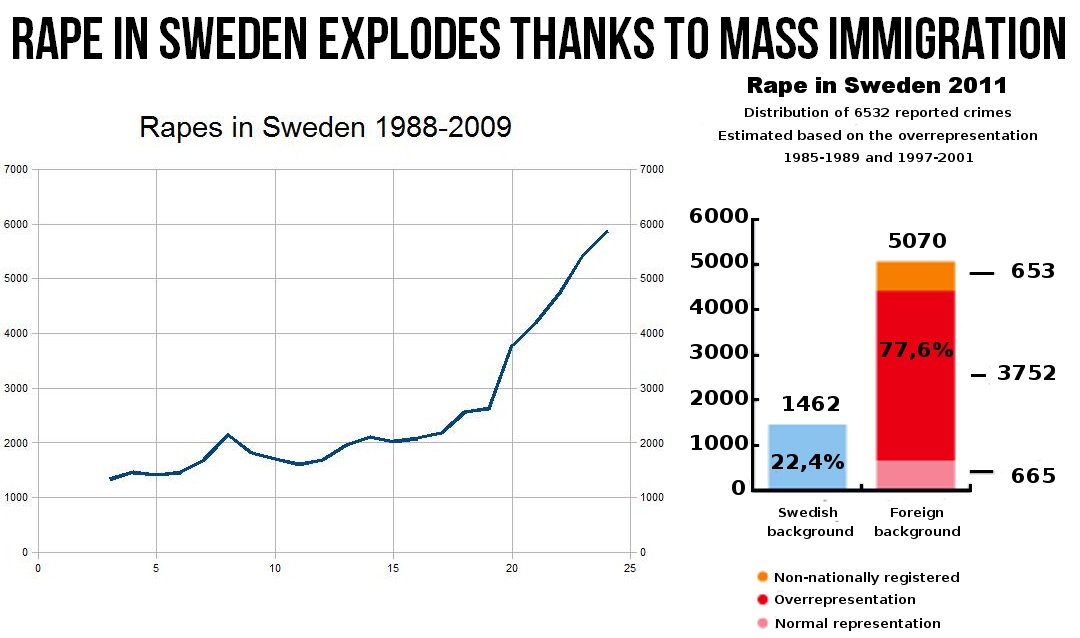 Who could pass up this cultural enrichment?
A more dramatic shift has occurred in how many refugees Swedes think should be taken into the country going forward. In last year's edition of the survey, 34 percent said that Sweden should take in fewer, but this year that had increased significantly to 60 percent.

Only 13 percent said that more refugees should be accepted meanwhile, down from 31 percent in 2015.
This is the first sign I've seen the people of Sweden will not simply embrace their own extinction.

Now all they need is their own Trump.


Follow InformationLiberation on Twitter and Facebook.