No one could have predicted this.

From AP:

WASHINGTON (AP) — The Supreme Court on Monday allowed the Trump administration to fully enforce a ban on travel to the United States by residents of six mostly Muslim countries.

This is not a final ruling on the travel ban: Challenges to the policy are winding through the federal courts, and the justices themselves ultimately are expected to rule on its legality.

But the action indicates that the high court might eventually approve the latest version of the ban, announced by President Donald Trump in September. Lower courts have continued to find problems with the policy.

White House spokesman Hogan Gidley said the White House is "not surprised by today's Supreme Court decision permitting immediate enforcement of the President's proclamation limiting travel from countries presenting heightened risks of terrorism."

[...]Just two justices, Ruth Bader Ginsburg and Sonia Sotomayor, noted their disagreement with court orders allowing the latest policy to take full effect.
The law is so highly complex, only someone with the high intelligence of a Rick and Morty fan can understand it: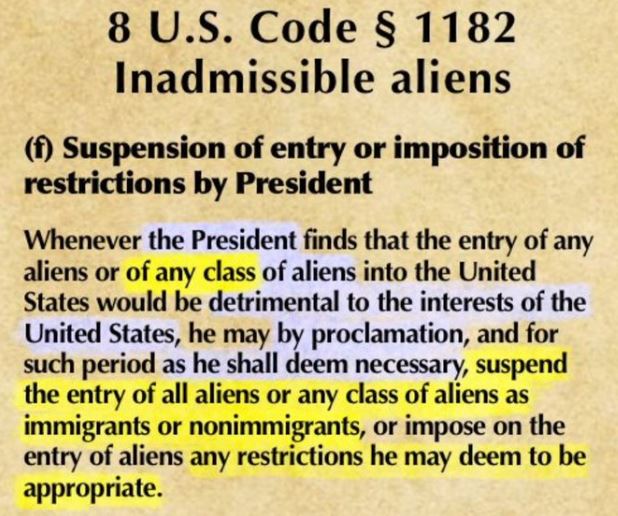 When are all the liberal pundits and Democratic congressmen who swore up and down that this travel ban was "unconstitutional" going to apologize?



Are we just supposed to forget they repeated this ad nauseum for months on end?



Follow InformationLiberation on Twitter, Facebook and Gab.