Poll: Majority of Europeans Support Ban On Muslim Immigration
Chris Menahan
InformationLiberation
Feb. 09, 2017

The majority of Europeans support a full-on Muslim ban, a new poll from Chatham House reveals.

From RT:

More than 55 percent of Europeans say that immigration from Muslim-majority countries should be stopped, a poll from a London-based think tank says.

The poll, carried out by the Royal Institute of International Affairs, also known as Chatham House, a group which analyzes major international issues and current affairs, was released on Tuesday.

More than 10,000 people from 10 European states took part in the survey. The respondents were given the following statement: "All further migration from mainly Muslim countries should be stopped."
"Overall, across all 10 of the European countries an average of 55 percent agreed that all further migration from mainly Muslim countries should be stopped, 25 percent neither agreed nor disagreed and 20 percent disagreed," the think tank said, adding that in no country "did the percentage that disagreed surpass 32 percent."

The group says that the research "points to significant and widespread levels of public anxiety over immigration from mainly Muslim states."

The countries most opposed to further immigration were Austria, Poland, Hungary, France, Belgium, Germany, and Greece, "despite these countries having very different sized resident Muslim populations," they said.

"With the exception of Poland, these countries have either been at the centre of the refugee crisis or experienced terrorist attacks in recent years."
According to the poll, the opposition to Muslim immigration is "especially intense among retired, older age cohorts while those aged below 30 are notably less opposed."
There must be some mistake here. I was assured Europeans are dying for more "cultural enrichment" and love constant terror attacks and having their women, girls and boys raped.

Every politician has assured me that's the case and scoff at Donald Trump's "Muslim ban," and yet here we learn the majority of Europeans support it.

It's almost as if our politicians are lying to us and people don't want to live under a caliphate.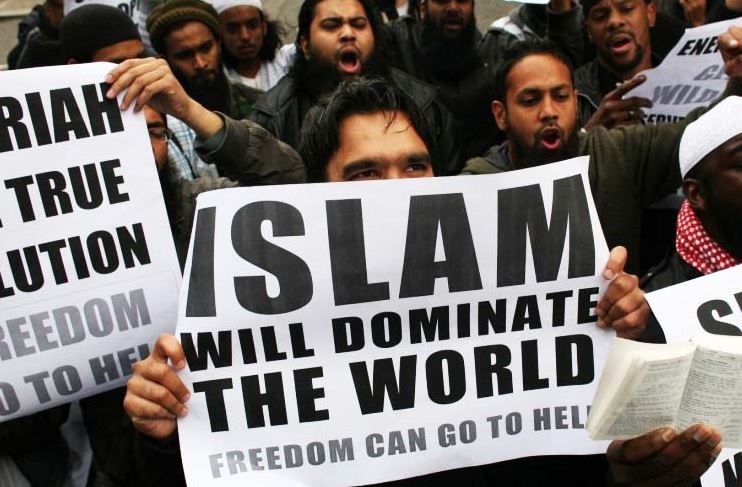 Truly shocking.

Follow InformationLiberation on Twitter and Facebook.