Feminist End Game On Display In Britain On New Year's Eve 2017 [Pictures]
Chris Menahan
InformationLiberation
Jan. 02, 2017

Is this what progress looks like?

From The Daily Mail:

It was a wild night of celebrations and booze-fuelled mayhem on the streets of Britain last night as revellers welcomed in 2017 - and no one was wrapping up warm.

Millions of raucous party-goers packed out pubs and clubs, with some braving the freezing temperatures in skimpy dresses.

However, as Britons waved goodbye to 2016, there were some unsavoury scenes with fights breaking out in Swansea and Manchester.
Album:



The Washington Post reported last month white women are now drinking themselves to death at record rates.




"Thirty-one percent of the women with a college degree reported drinking multiple days a week, compared with 21 percent of women with some college and 14 percent of women with a high-school education or less," the Washington Post reports.




Women's happiness is falling as they've been told to reject hundreds of thousands of years of tradition and take on traditionally male roles.




Anyone who thinks this is "progress" is a moron.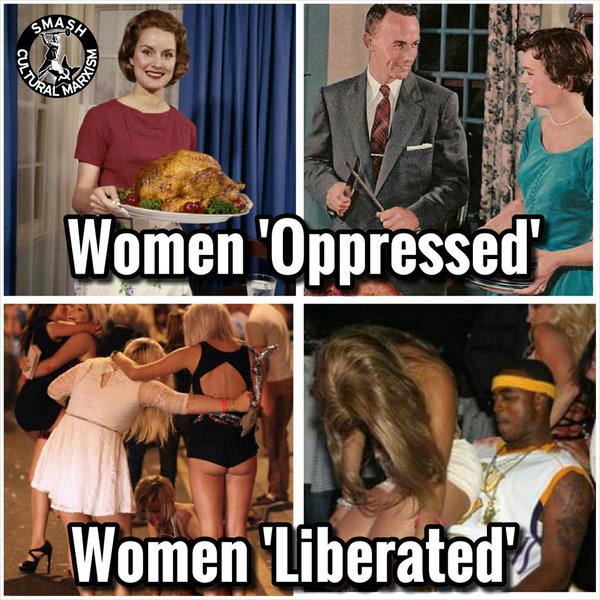 Follow InformationLiberation on Twitter and Facebook.