Hillary Clinton's VP pick Tim Kaine just gave a speech entirely in Spanish where he celebrated how white people will soon become a minority in America.

From Breitbart:

During an Arizona speech delivered in Spanish, Sen. Tim Kaine cheered the demographic transformation of the United States caused by the nation's federal immigration policies, telling his Latino audience on Thursday, "You are the future of America."

"By 2050, communities of color will represent the majority of our population," Kaine said. "So, of course, Latinos will help shape the future of America because you are the future of America."
As the Pew Research Center has documented, this demographic transformation is largely the result of the changes to visa issuance policies enacted into law in 1965 that lifted the immigration controls put in place by Calvin Coolidge during the 1920s. In 1965, Ted Kennedy helped usher in policies that offered American green cards to the entire world. The demographic change that resulted is almost entirely through legal issuances of immigration visas to people from non-Western countries.

In 1970, fewer than one in 21 Americans was foreign-born. Today, as a result of the federal government's four-decades-long green card gusher, nearly one in seven U.S. residents was born in a foreign country. The transformation has been felt across the nation. For instance, in Kaine's state of Virginia, up until 1970, only one in 100 Virginians was born outside of the United States; by 2012, 11 in every 100 Virginians was foreign-born, according to a recent census study conducted by UVA researchers.

Pew projects that if visa issuances continue at their current record pace -- as they will unless Congress passes a law to change them -- "by 2065, the composition of the nation's immigrant population will change again. ... The country's overall population will feel the impact of these shifts." It continues, "Non-Hispanic whites are projected to become less than half of the U.S. population by 2055 and 46 percent by 2065. No racial or ethnic group will constitute a majority of the U.S. population."

Yet during his remarks, Kaine laid out how a Clinton administration plans to hasten the demographic transformation through expansive immigration policies that would essentially bring about the dissolution of national borders.

Kaine explained how a Clinton-Kaine administration would "end family detention," "close private detention facilities," freeze deportations, and would give citizenship--and, by extension, voting privileges and access to federal benefits--to the illegal population.

Kaine also doubled down on his pledge to expand President Obama's executive amnesty:


A few months ago, the Supreme Court put DAPA on hold. That was devastating for millions of families. But it's important to note that the Court didn't actually rule on the substance of the case. Hillary and I have always said that DAPA is squarely within the President's authority, and we will keep fighting for it.

Additionally, Kaine promised to continue birthright citizenship -- meaning a pregnant foreign national in the country illegally can give birth to a child, who will be awarded U.S. citizen, and is, therefore, entitled to collect federal welfare, vote in U.S. elections, and eventually obtain green cards for his or her parents, despite their prior illegal entry into the United States.

Polling data from Pew suggests that 83 percent of the American electorate is opposed to Clinton's vision of expanding immigration. Yet during a private speech to Goldman Sachs executives, Clinton declared that Americans who want to limit immigration are "fundamentally un-American"-- an astonishing statement given that polling shows an overwhelming majority of the American public wants to see immigration levels frozen or reduced.
Earlier this year, The Washington Post found when whites are informed of their impending minority status they shift hard to the right.

Here's some charts every voter should see before heading out to vote which show how America is being transformed through mass immigration:


White loss in population under age 20 from 2010 to 2014.
"Hispanic share of the population by county, from 1980, 1990, 2000, 2010 and 2011." [Via CityLab]
"Counties where the Hispanic population is now the largest in 1980, 1990, 2000, 2010, 2011."
Census projection


Demographics are destiny.

As an astonishing one fifth of the entire population of the murder capital of the world, El Salvador, has come into America we now have MS-13 gang members dumping dead bodies outside of elementary schools in New York. This has triggered even New York liberals to "rethink immigration."


Mexico, the nation from which the vast majority of immigrants in America now come from, is a narco-terror state. In October alone, there was 90 murders just in the city of Ciudad Juarez, which is immediately south of El Paso, Texas.

Potentially one forth of the entire nation of Mexico have moved to America. Take a look at the LAPD's most wanted list if you want to understand how this is transforming America.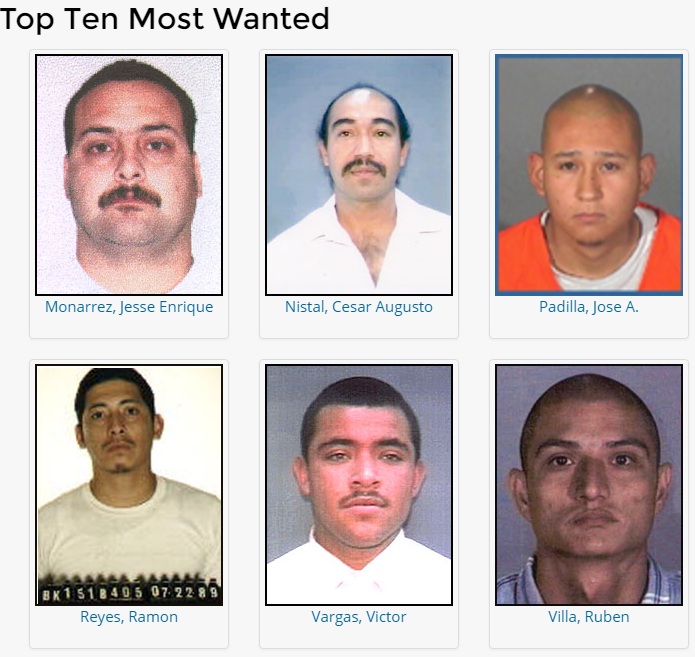 Donald Trump is the first candidate in decades to actually oppose this mass immigration and call for it to end.

If you actually want America to be America, you need to get out and vote for him on November 8th and tell all your friends and family to do the same.



Follow InformationLiberation on Twitter and Facebook.