Bud Light Drops Amy Schumer-Seth Rogan Cuckmercials After Sales Fall
Chris Menahan
InformationLiberation
Nov. 01, 2016

Who'd have thought Amy Schumer whining about male privilege wouldn't sell beer?

Via Breitbart:

Anheuser-Busch InBev, the parent company of beer brand Bud Light, has pulled the company's Amy Schumer-Seth Rogen-starring "Bud Light Party" television advertisements weeks ahead of schedule as sales of the beer declined in the third quarter.

Adweek reports that AB InBev pulled the ads "a little earlier than expected," though a spokesman for the brewer said the ad campaign was always scheduled to end in the fall. The campaign, which launched just before the Super Bowl earlier this year, features the Canadian actor and Inside Amy Schumer comedian urging Americans to join a mock "Bud Light" political party, in a play on this year's presidential race.



One advertisement in the campaign, "Equal Pay," received a strongly negative reaction online. In it, the pair decry decry the gender wage gap while Schumer plugs the beer by proffering that it "costs the same, whether you're a dude or a lady."



The comments section beneath the YouTube video of the ad has since been disabled.

"Despite continued positive signs in brand health evolution, driven by millennials and Hispanics, 3Q was the softest performance of Bud Light for the year from a volume and share perspective," Bud Light senior director of marketing communications Lisa Weser told Adweek. "The Bud Light Party campaign helped us improve these brand attributes, but it did not translate to improved volume and share performance. While we are clearly not satisfied with Bud Light's performance, we are already leveraging what we've learned to develop and execute new work."
I think it's clear the problem is that it wasn't leftist enough.

I think people would really respond to a transgender character talking about how beer transcends hetero-normative, cismale privileges, and be sure to throw something in there about the patriarchy -- beer drinkers love hearing about the patriarchy.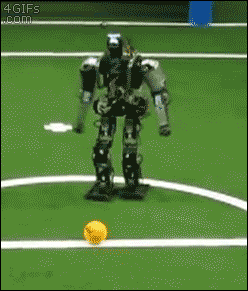 Follow InformationLiberation on Twitter and Facebook.