ADL Declares "Pepe the Frog" Meme a "Hate Symbol" for "Anti-Semites and Racists"
Chris Menahan
InformationLiberation
Sep. 28, 2016

The Anti-Defamation League has declared beloved internet meme "Pepe the Frog" to be a "hate symbol."

The haters at the ADL wrote in a press release yesterday:

The Anti-Defamation League (ADL) today identified "Pepe the Frog," a cartoon character used by haters on social media to suggest racist, anti-Semitic or other bigoted notions, as a hate symbol. It has been added it to ADL's online "Hate on Display" database.

Also referred to as the "sad frog meme," Pepe the Frog did not originally have anti-Semitic connotations. But as the meme proliferated in online venues such as 4chan, 8chan and Reddit, a subset of memes came into existence promoting anti-Jewish, bigoted and offensive ideas. And those have spread virally on Twitter, Facebook and elsewhere.

Images of the frog, variously portrayed with a Hitler-like moustache, wearing a yarmulke or a Klan hood, have proliferated in recent weeks in hateful messages aimed at Jewish and other users on Twitter.

"Once again, racists and haters have taken a popular Internet meme and twisted it for their own purposes of spreading bigotry and harassing users," said Jonathan A. Greenblatt, ADL CEO. "These anti-Semites have no shame. They are abusing the image of a cartoon character, one that might at first seem appealing, to harass and spread hatred on social media."

In June, ADL added the (((echo))) symbol to the Hate on Display database after members of the so-called "alt right" started using the triple parenthesis symbol to single out Jewish journalists and users on social media for harassment.

ADL's Task Force on Harassment and Journalism, convened earlier this year, is currently working on a report documenting the source and extent of harassment against journalists on social media. Those preliminary findings are slated for release in mid-October.
Sounds like they got triggered by some alt-right twitter trolls spreading Pepes like these which Rachel Maddow recently whined about on her TV show:




The "coincidence detector" was a javascript program which placed parentheses signifying "echos" around Jewish surnames within one's internet browser. Since it made it into the mainstream media, it was reported on hysterically as though it was a software being used to track down Jewish people for targeted harassment.

The Pepe the Frog meme is used by millions of internet users worldwide and has no set meaning. For most people, it's just a funny internet comic used to express an emotion. Declaring Pepe a "hate symbol" is radical in the extreme.




In April, the ADL suggested Trump's usage of the term "America First" was also "antisemitic."

The group urged Trump "to reconsider his use of the phrase 'America First'," saying it was used by so-called anti-Semites "seeking to keep the nation out of World War II."

"The most noteworthy leader of the 'America First Committee' was Charles Lindbergh," the ADL said, "who sympathized with the Nazis and whose rhetoric was characterized by anti-Semitism and offensive stereotypes."

Despite the ADL's claims, Donald Trump has made the term a cornerstone of his campaign.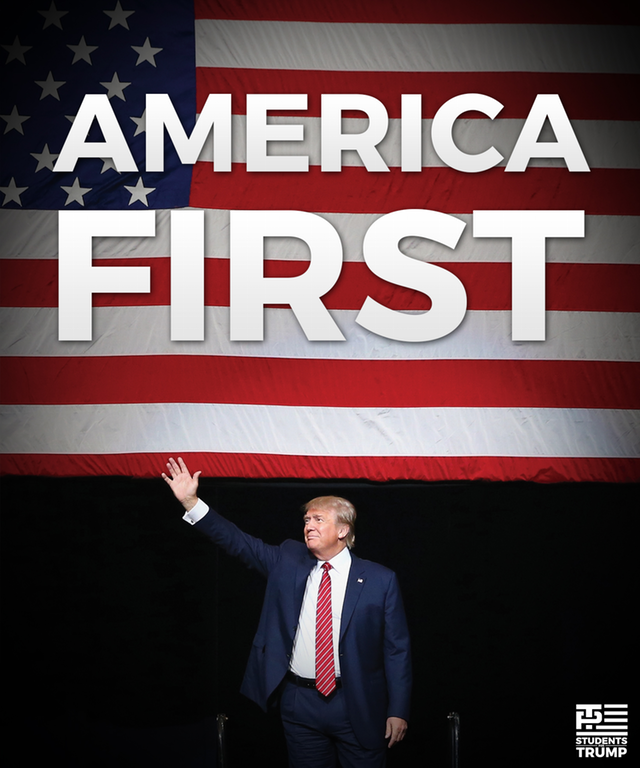 Follow InformationLiberation on Twitter and Facebook.