BLM Getting $100 Million From George Soros & Other Liberal Foundations Matters
Chris Menahan
InformationLiberation
Aug. 19, 2016

You know you're anti-establishment when giant liberal foundations and George Soros are working to dump $100 million into your coffers.

From Washington Times:

For all its talk of being a street uprising, Black Lives Matter is increasingly awash in cash, raking in pledges of more than $100 million from liberal foundations and others eager to contribute to what has become the grant-making cause du jour.

The Ford Foundation and Borealis Philanthropy recently announced the formation of the Black-Led Movement Fund [BLMF], a six-year pooled donor campaign aimed at raising $100 million for the Movement for Black Lives coalition.

That funding comes in addition to more than $33 million in grants to the Black Lives Matter movement from top Democratic Party donor George Soros through his Open Society Foundations, as well as grant-making from the Center for American Progress.

"The BLMF provides grants, movement building resources, and technical assistance to organizations working advance the leadership and vision of young, Black, queer, feminists and immigrant leaders who are shaping and leading a national conversation about criminalization, policing and race in America," said the Borealis announcement.

[...]"It's about time people woke up to the fact that big money is using people as pawns to stoke racial hatred and further their global agenda," said the Federalist Papers Project's C.E. Dyer.
The entire movement is based on a hoax.

Black people are targeted by police more often than other races because they commit more crimes.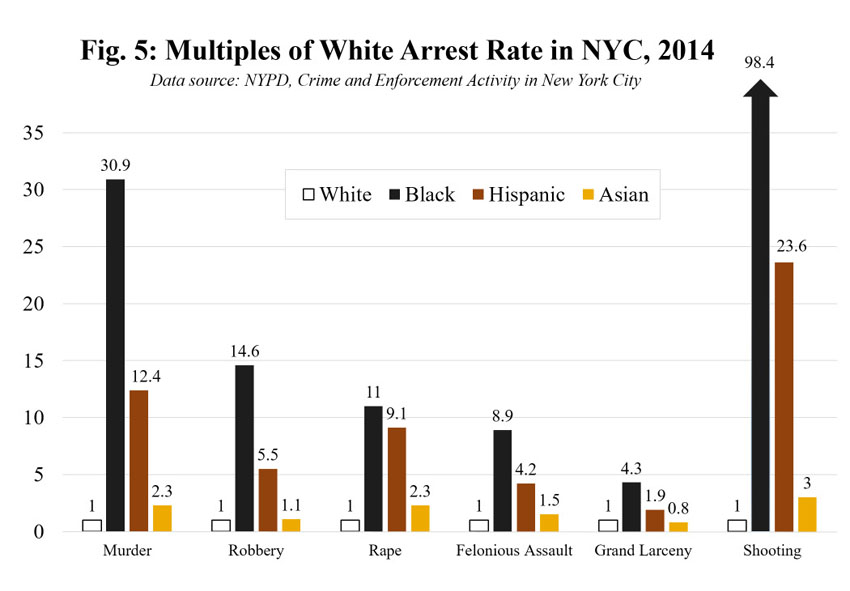 That's it. There's nothing more to it. You can all go home now.

If saving black lives was a concern for these foundations, they'd be spending money on preventing black on black violence, which is by far the number one threat to black lives.




They're not dumping $100 million into any programs to address black crime because they don't actually give a sh*t about black lives, they just want to use blacks as a tool to attack white people.



Isn't it interesting how these same foundations fund the entire SJW movement whose core principle is attacking "white privilege"?

Isn't it interesting how these same foundations fund the open borders programs which are all about displacing white people demographically so they lose their vote entirely?

I'm sure it's just a coincidence.

Follow InformationLiberation on Twitter and Facebook.