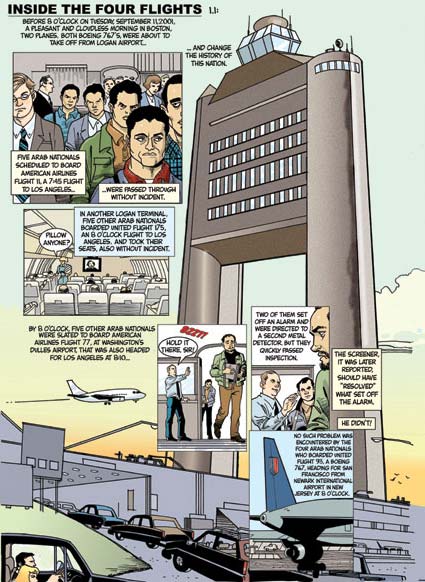 The report on the September 11 attacks is to be turned into a graphic novel to portray the events "in a more gripping way", according to its publisher.

The 9/11 Report, A Graphic Adaptation, aims to take the findings of the independent panel, informally known as the September 11 commission, to a broader audience.

It has cut the page count from more than 500 to 144 and employed comic book-style images to depict events aboard the four hijacked planes.

At one point, passengers on United 93, the flight that crashed in Pennsylvania, are seen fighting with knife-wielding hijackers. One passenger cries: "We've got to stop them! Two planes crashed into the World Trade Centre."

The 2004 report on the attacks on New York and Washington was one of the most successful non-fiction books of last year, selling more than one million copies.

Thomas LeBien, the book's publisher, said he hoped that the graphic version would reach new readers.

"If you're 80, or 14 years old, you look at those timelines and it becomes more immediately clear, the catastrophic nature of it all, in a more gripping way than you might get from the report itself," he told The New York Post.