U.S. Army Begs Soldiers They Kicked Out For Being Unvaxxed to Return
Chris Menahan
InformationLiberation
Nov. 20, 2023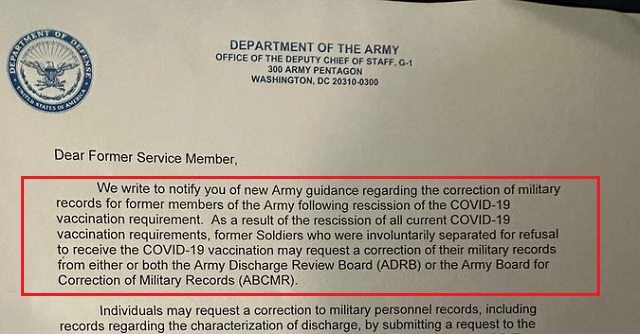 The US Army is desperate to find cannon fodder for Israel's wars.

They recently started sending letters out to soldiers they banished from the armed forces for refusing to take the covid vaccine begging them to return.



From Infowars, "U.S. Army Now Begging Unvaccinated Soldiers To Return After Kicking Them Out For Refusing COVID Vaccine Mandate":

The U.S. Army is now resorting to begging for unvaccinated soldiers it unceremoniously dismissed during the COVID plandemic to return to their posts amid a widespread enlistment shortage.

Several former soldiers posted a letter from the Army online showing the military branch would reinstate soldiers it previously removed for refusing the COVID jab.

"As a result of the rescission of all current COVID-19 vaccine requirements, former Soldiers who were involuntarily separated for refusal to receive the COVID-19 vaccination may request a correction of their military records," the letter states.

The Biden regime imposed a vaccine mandate on the military in August 2021, with Defense Secretary Lloyd Austin declaring that any service member who refused the vaccine would be kicked out.

Over 8,000 troops were since removed.
"Only 43 of the more than 8,000 US service members who were discharged from the military for refusing to be vaccinated against Covid-19 have sought to rejoin eight months after the vaccine mandate was officially repealed, according to data provided by the military branches," CNN reported on Oct 2.

An army recruitment pamphlet stating in bold letters, "Covid Vaccine NOT REQUIRED," has also gone viral on social media.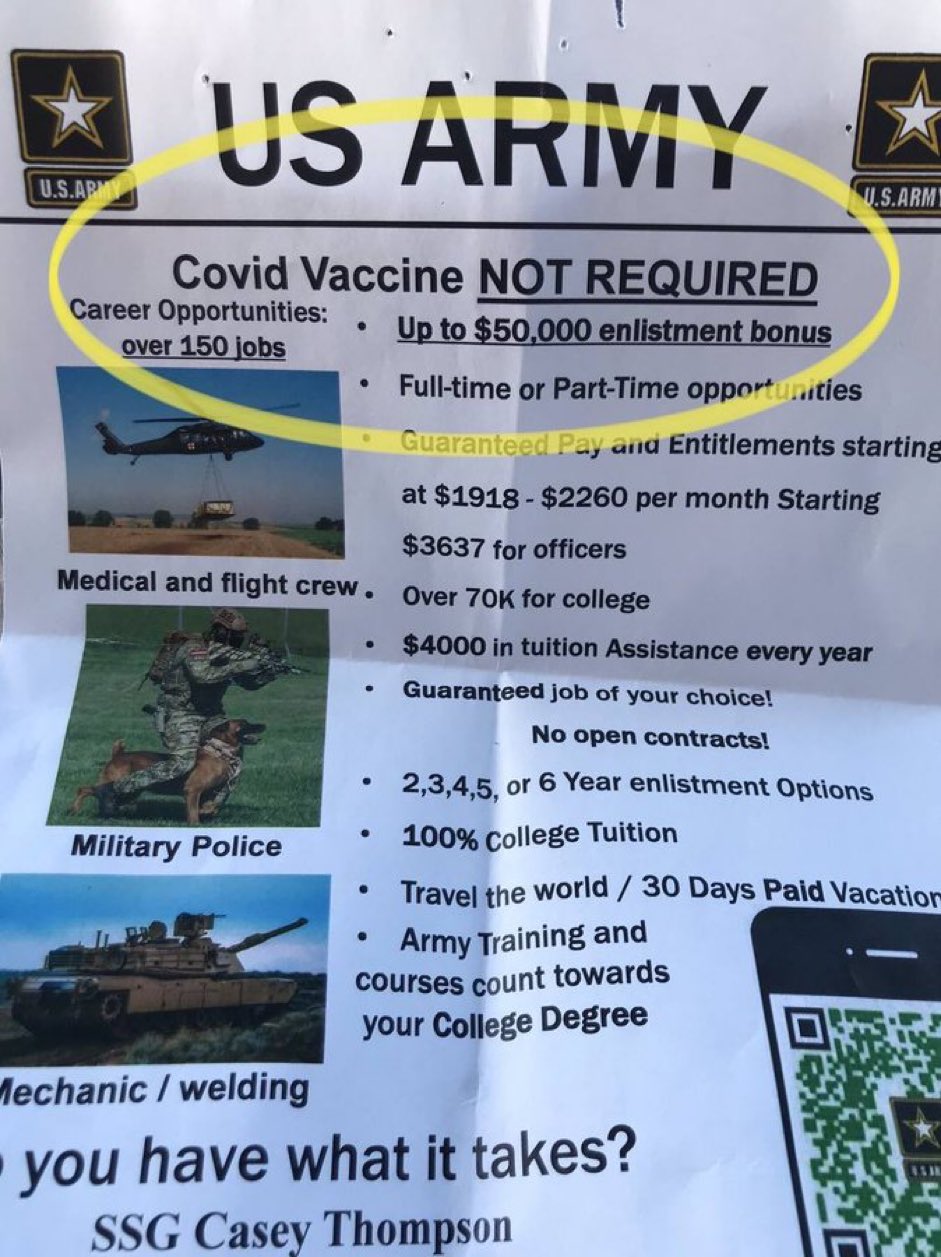 I very much doubt these letters will convince anyone to rejoin. Firing those soldiers was a truly despicable act. The same cast of criminals now want to send our troops to die on behalf of a foreign power in a war the majority of Americans oppose.


You've made your bed, now lie in it.

Follow InformationLiberation on Twitter, Facebook, Gab, Minds and Telegram.