IDF Raid of Al-Shifa Hospital in Gaza Turns Up Scant Evidence of Hamas Presence
Chris Menahan
InformationLiberation
Nov. 16, 2023


Israel is so far struggling to produce evidence of the much-hyped "Hamas Command Center" they claimed was located inside and below Al-Shifa hospital in Gaza.

After dramatically raiding the building on Wednesday, all the IDF claims they found were a few rifles behind an MRI machine (which could have easily been planted) and some laptops and CDs.


They comically decided to go ahead and claim the MRI center was "Hamas' operational command center" because of the illicit laptop and CDs.



The whole operation was clearly "made for TV."


We were previously told the "Hamas Command Center" was part of an elaborate tunnel network underneath the hospital which Israel portrayed using CGI.



Patients within the hospital, meanwhile, are reportedly suffering greatly from Israel's assault.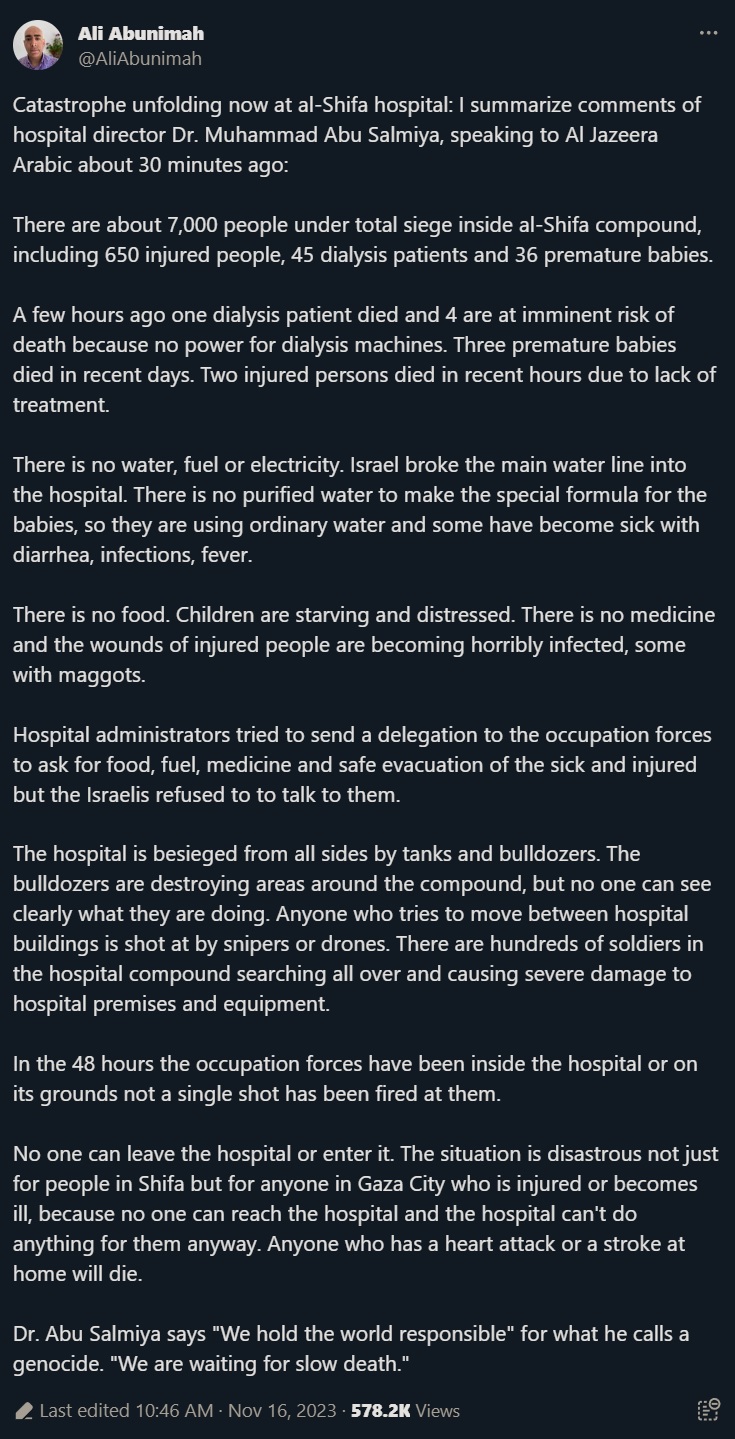 Tablet Magazine reported in 2014 that Israel knows there's a "secure underground operating room and a tunnel network" beneath the hospital because Israel built it themselves back in 1983 when they still ruled Gaza.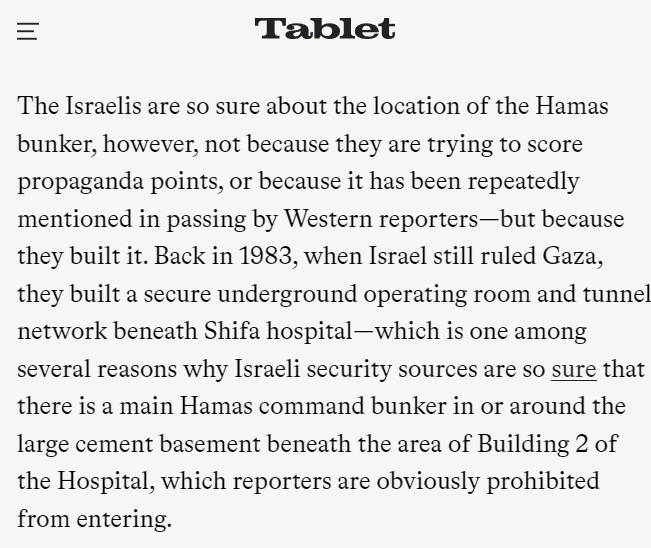 Nonetheless, Israel's i24NEWS reported Thursday that the "tunnel shafts or the basement shafts inside the hospital were blocked with concrete" and the Israeli army is bringing in "bulldozers" to "try and open those shafts and try to reach the basement and possibly the interlacing of underground tunnels underneath the hospitals."


Is Israel going to dig out their own bunker they chose to build under the hospital and the Palestinians later filled with concrete to point to it as evidence of a Hamas tunnel network?

Follow InformationLiberation on Twitter, Facebook, Gab, Minds and Telegram.