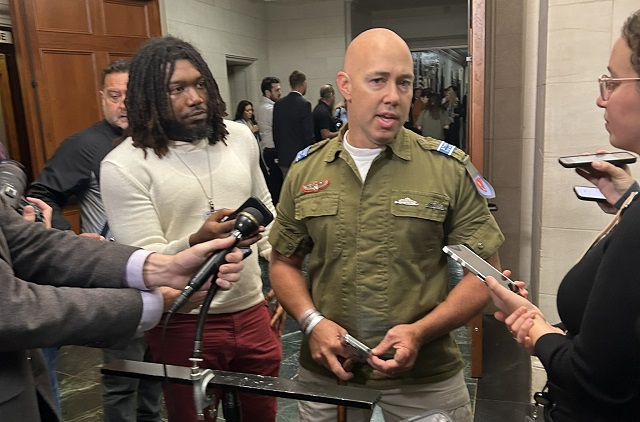 Palestinians are not the only one's living under occupation.

Florida Republican Rep. Brian Mast wore his Israeli Defense Forces uniform to Capitol Hill on Friday.

"As the only member to serve with both the United States Army and the Israel Defense Forces, I will always stand with Israel," Mast said.




"During the 2015–16 election campaign, Mast's largest donors were Duty Free Americas (owned by the pro-Israel Falic family), NextGen Management (a condo property firm), and Superior Foods (frozen foods)," according to Wikipedia, citing OpenSecrets.


Mast volunteered for the Israeli Defense Forces in 2015 while running for Congress.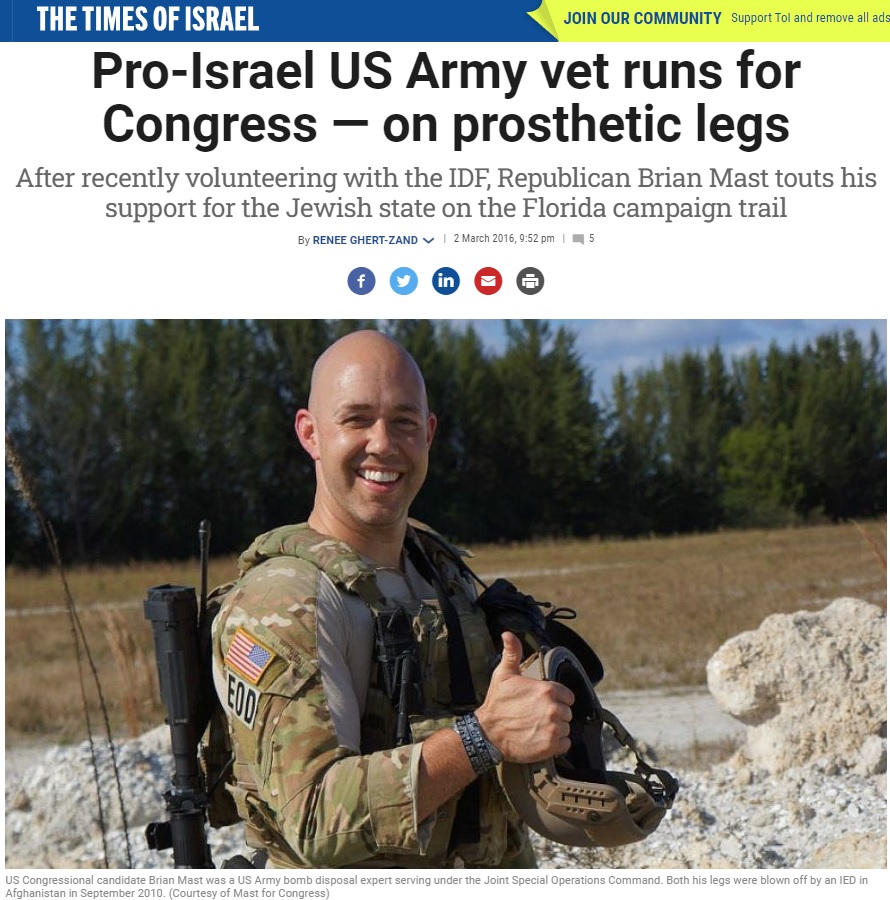 "[Mast's] a vocal supporter of Israel and Israelis, and he believes his volunteer stint with the IDF proves that he not only talks the pro-Israel talk, but also walks the walk," the Times of Israel reported.

"In Mast's view, the US and its allies should be ready to exercise a military option against Iran if even the tiniest infraction of the [Iran nuclear deal] comes to light," ToI noted.

"If we discover one gram more of fissile material than is allowed, the US and its allies should destroy Iran's entire nuclear infrastructure. And we should make the threat credible by providing the necessary aircraft and ordinance — like 30,000-pound bunker busters — to Israel," he said.

[...] Mast was upset that summer about what he perceived as an "amazing double standard" by which the media judged Israel.

"If anyone was lobbing rockets into the US, guys like me would be sent to kill them, and Americans would applaud us," he said.
I applaud Rep. Mast for wearing his true uniform. Other members of Congress should follow suit.

Follow InformationLiberation on Twitter, Facebook, Gab, Minds and Telegram.