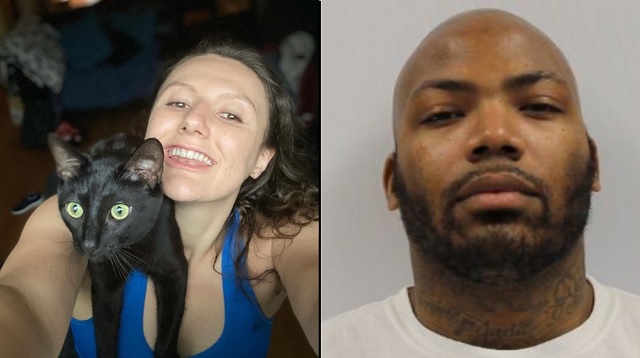 Jason Dean Billingsley, the 32-year-old violent felon arrested late Wednesday night in connection with the murder of tech CEO Pava Marie LaPere, was wanted for a separate rape and attempted murders which took place six days before LaPere's body was found.

Evidently, police thought they had Billingsley dead to rights and assumed his previous attack wasn't "random" so they allowed it to be reported only as an "arson" to avoid tipping him off to their pursuit.

From The Baltimore Banner, "Baltimore Police defend actions in pursuit of suspected killer, rapist Jason Dean Billingsley":

Acting Police Commissioner Richard Worley defended the decisions made by his department in the week leading up to the arrest late Wednesday night of Jason Dean Billingsley, 32, of Baltimore, who was taken into custody after multiple law enforcement agencies tracked him to a train station in Bowie. A Prince George's County police SWAT team surrounded him; Billingsley did not resist arrest, Worley said.

Billingsley has been charged with first-degree murder in the killing of Pava LaPere, 26, of Mount Vernon, a tech entrepreneur who started EcoMap Technologies and was recently named to the Forbes "30 Under 30" list in the category of social impact. She was found dead on Monday on the roof of her apartment on West Franklin Street, between North Eutaw Street and North Howard Street, partially clothed with signs of blunt-force trauma. Police believe she was killed the night of Friday, Sept. 22. She was reported missing a few hours before police found her body.

Billingsley has also been charged with first-degree attempted murder, rape, arson, and home invasion among other charges related to an incident on Sept. 19. Police alleged that Billingsley entered a West Baltimore rooming house on Edmondson Avenue pointed a gun at a man and woman and handcuffed and duct-taped them, according to a source with knowledge of the investigation.

Billingsley, the source said, then raped the woman and cut her neck. He then doused them in some kind of liquid and set them on fire.
As you can see in the report below, the violent attack was only reported to the public as an arson:



The Banner continues:

Baltimore Police issued a warrant for his arrest Sept. 20, and began to track his phone and financial transactions, but did not put out a public alert, Worley said, because "we didn't think at that point that he was committing random acts." Worley said Billingsley worked at the rooming house, knew the victims, and was "there for a reason." Had police believed he was likely to commit random attacks, they would have warned the public, Worley said.

"I don't think we made a mistake," he said.

Police announced they were looking for Billingsley late Tuesday at a press conference after he was connected to LaPere's death, knowing that doing so would likely cause Billingsley to flee. In fact, he did, Worley said. The press conference started 30 minutes late because police had come within "88 meters" of apprehending him before losing him. Billingsley turned off his phone and "went underground," Worley said.

When asked Tuesday about any other crimes Billingsley was connected to since his release from prison last October, Worley did not mention the Edmondson Avenue assault, he said, in order to protect the two victims.

"One was in the hospital, one doesn't live in the city," Worley said. "We needed to give them protection ... we didn't want to tip our hand."

Worley explained he didn't want Billingsley to know they had connected him to both crimes. One day earlier, Billingsley was due to report to his probation agent and renew his registration on the sex offenders registry. Police hoped they could apprehend him when he reported, as he did not yet know he was being sought by police, who had already connected him to two crimes.
This sounds like a very unfortunate series of events. It will be interesting to see if leftoids in Baltimore try to pin this whole debacle on the police now even though Billingsley was released early from prison under Soros-funded Baltimore State's Attorney Marilyn Mosby on "good-time credits" despite having been jailed for strangling and raping a woman at knifepoint in 2013.

As I reported Tuesday, LaPere was a self-described "anti-racist" who spoke out against "systemic racism, bigotry, and a police state that criminalizes Black bodies" and championed the soft-on-crime policies which led to her own demise.

Follow InformationLiberation on Twitter, Facebook, Gab, Minds and Telegram.