ADL CEO Jonathan Greenblatt Praises Netanyahu for Pressing Musk to Censor More
Chris Menahan
InformationLiberation
Sep. 19, 2023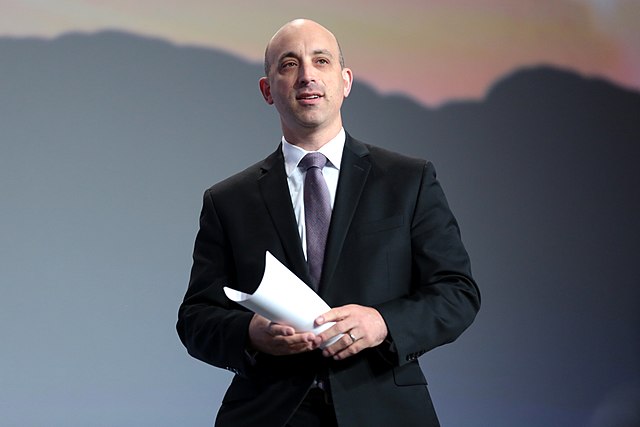 Anti-Defamation League CEO Jonathan Greenblatt on Monday heaped praise on Israeli Prime Minister Benjamin Netanyahu for pressing Twitter/X owner Elon Musk to censor "anti-Semitism" and "any collective hatred" on his platform.

"We appreciate PM Netanyahu for raising concerns about the proliferation of antisemitism on X/Twitter during his conversation with Elon Musk. We hope that Mr. Musk takes PM Netanyahu's concerns seriously so that X/Twitter can become a safer and more welcome place for all," Jonathan Greenblatt said in a statement.

On Monday, Netanyahu told Musk he hopes he can work within the "confines" of the First Amendment to "stop anti-Semitism" on X.


Musk responded by saying he's "against attacking any group, doesn't matter who it is."

"Obviously I'm against anti-Semitism, I'm against anti— really anything that promotes hate and conflict," he added.

Musk also told Netanyahu that posts "reported as hate speech" are "deamplified."

Skip to 1:01:


Though Netanyahu wants Musk to censor "any collective hatred of a people" on X, in Israel his party openly promotes collective hatred of Palestinians.



His party also promotes collective hatred of Christians.


Earlier this month, Netanyahu announced plans to deport all African migrants from Israel. The ADL would have been shouting from the rooftops about "hate-filled white supremacy" and so on if Trump proposed such a program (they said as much over Trump's calls to deport illegal aliens) but instead Greenblatt hasn't said a word about it.

[Header image by Gage Skidmore, CC BY-SA 2.0]

Follow InformationLiberation on Twitter, Facebook, Gab, Minds and Telegram.