VIDEO: BLM Martyr Ta'kiya Young Stole Liquor Bottles, Drove Into Police Officer Before Being Shot
Chris Menahan
InformationLiberation
Sep. 11, 2023


Newly released surveillance video reportedly shows BLM martyr Ta'kiya Young looted liquor bottles from a Kroger in Columbus, Ohio while pregnant and drove into a police officer before she was shot.

"New surveillance video footage of Ta'kiya Young in the moments before her death in the Columbus, Ohio area has been released," Andy Ngo reports. "They show the pregnant woman (she has the long braided weave) stealing liquor before leaving with two female accomplices. The theft alarm goes off as they quickly reach the parking lot. Young gets into a black Lexus sedan parked in a disabled spot."

"Two responding officers instruct Young to get out of the car, which she refuses. After she drives into one of the officers in an apparent escape attempt, she is shot once, killing her. Her death has sparked #BLM protests and demands for prosecution against the unnamed officer. Leftists have been trying to dox him and his family address," Ngo said.


"In April 2021, Ta'Kiya Young was arrested on suspicion of speeding and driving high on drugs," Ngo reported. "She allegedly ignored commands to exit the vehicle and said she hated white people when she was arrested."

"Young was secured in the back of my patrol car and began yelling that she had done nothing wrong and that she hated white people," the police report states.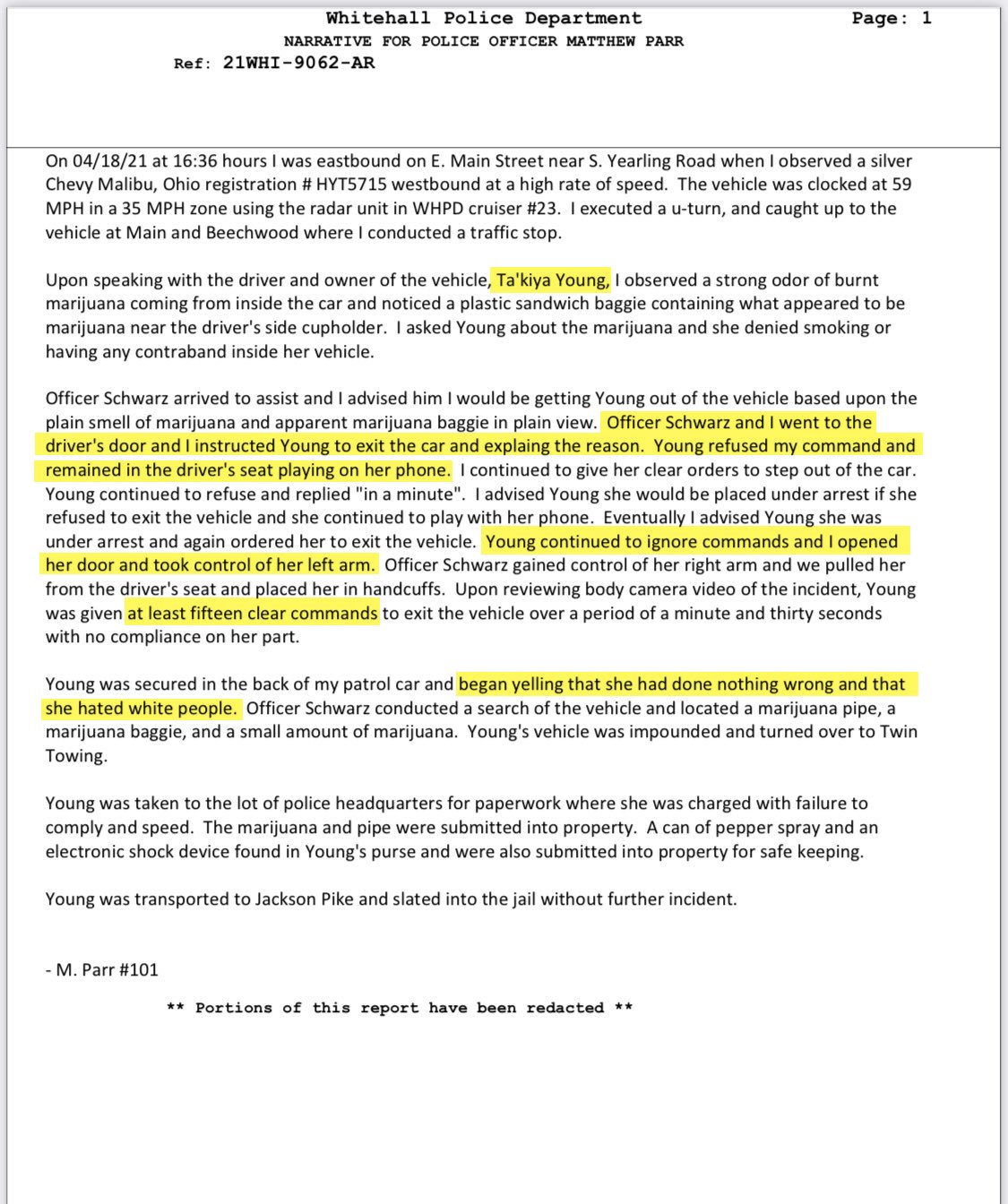 Follow InformationLiberation on Twitter, Facebook, Gab, Minds and Telegram.