Judge Finds Trump Liable BEFORE Trial in E. Jean Carroll Defamation Case, Jury Will Only Decide Damages
Chris Menahan
InformationLiberation
Sep. 07, 2023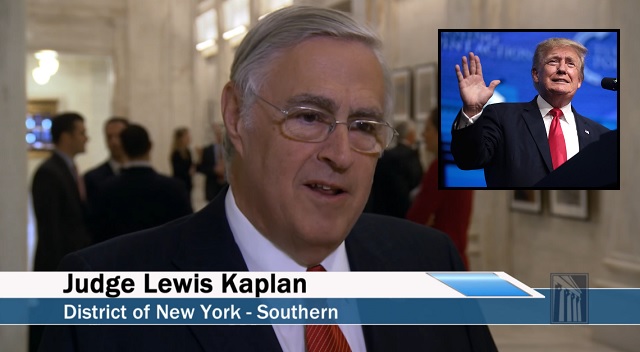 Former President Donald Trump was effectively declared guilty before trial on Wednesday in New York by a biased Clinton-appointed judge in a second defamation lawsuit brought against him by E. Jean Carroll.

From CNBC, "Trump suffers big loss in E. Jean Carroll defamation case, judge says he's liable":

A federal judge on Wednesday ruled that Donald Trump is civilly liable for defamatory statements he made about writer E. Jean Carroll in 2019 when she went public with claims he had raped her decades earlier.

Judge Lewis Kaplan, as part of that ruling, said the upcoming trial for Carroll's lawsuit against Trump will only deal with the question of how much the former president should pay her in monetary damages for defaming her.

Normally, a jury would determine at trial whether a defendant is liable for civil damages claimed by a plaintiff.

But Kaplan found that Carroll was entitled to a partial summary judgment on the question of Trump's liability in the case.

He cited the fact that jurors at a trial in a separate but related lawsuit in May found that Trump sexually abused Carroll in a New York department store in the mid-1990s, and defamed her in statements he made when he denied her allegation last fall.

Carroll's lawyers argued, and Kaplan agreed, that the jury's verdict in that case effectively settled the legal question of whether Trump had defamed her in similar comments he made about Carroll in 2019.

"The truth or falsity of Mr. Trump's 2019 statements therefore depends -- like the truth or falsity of his 2022 statement -- on whether Ms. Carroll lied about Mr. Trump sexually assaulting her," Kaplan wrote in his 25-page decision in U.S. District Court in Manhattan.

"The jury's finding that she did not therefore is binding in this case and precludes Mr. Trump from contesting the falsity of his 2019 statements," Kaplan wrote.
Carroll's main lawyer in these cases is Roberta A. Kaplan and the judge in both cases is Lewis A. Kaplan. Roberta A. Kaplan and Carroll's suit was financed by billionaire LinkedIn co-founder and Democrat megadonor Reid Hoffman, who the WSJ reported earlier this year visited Jeffrey Epstein at his "Pedophile Island" and spent a night at his New York City townhouse.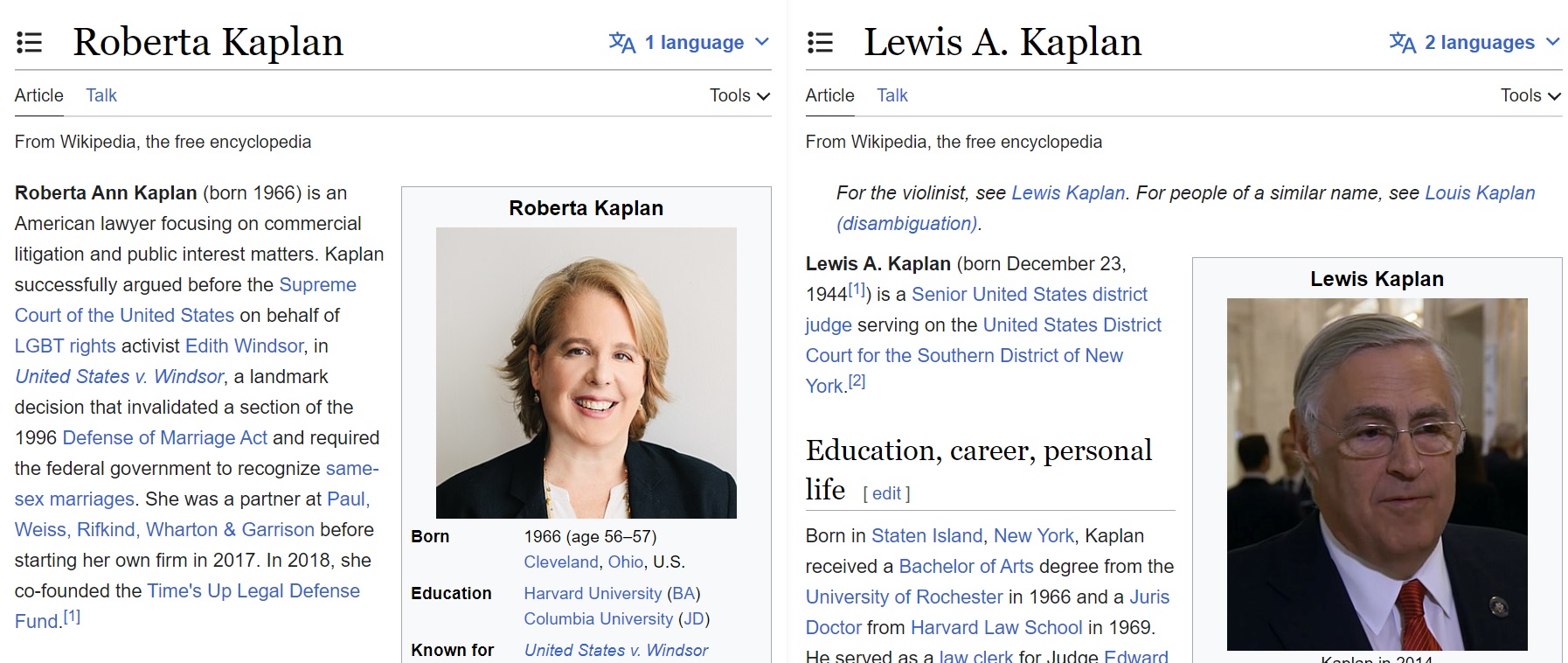 Roberta A. Kaplan herself was forced to resign from the Time's Up organization leading the #MeToo movement in 2021 after it came out that she worked with New York Gov. Andrew Cuomo to try and discredit one of his accusers.

Trump was found liable for damages in Carroll's first case after Judge Kaplan essentially rigged the trial and told jurors that "sexual abuse" is in the eye of the beholder and could constitute as little as "a peck on the cheek."


Jurors delivered a bizarre mixed verdict in which they decided that Carroll was not telling the truth about being "raped" by Trump -- her main claim in the case which dates back nearly 30 years -- but was somehow telling the truth about being "sexually abused."

Nonetheless, Judge Kaplan determined that astonishingly weak, mixed verdict was good enough to find Trump liable for defamation in a second trial!

As I reported last week, both Rudy Giuliani and Alex Jones were recently found guilty before trial by biased judges and their juries were only tasked with deciding on damages.

This is truly an unprecedented attack on our judicial system the likes of which we haven't seen since the Civil War.

Follow InformationLiberation on Twitter, Facebook, Gab, Minds and Telegram.