Obama Judge Finds Rudy Giuliani Guilty of Defamation BEFORE Trial for 'Not Complying With Discovery'
Chris Menahan
InformationLiberation
Aug. 30, 2023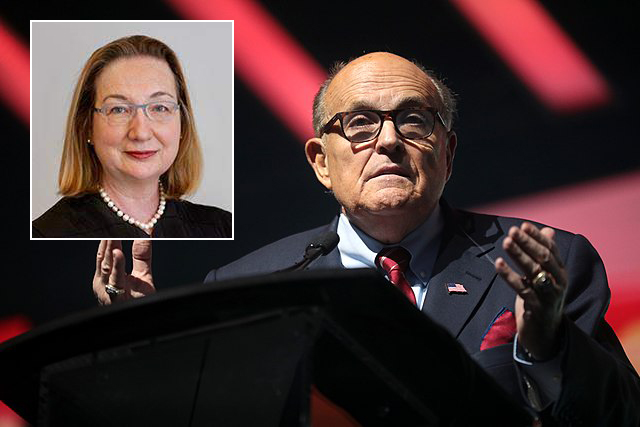 Obama-appointed DC district judge Beryl Howell sidestepped the First Amendment on Wednesday by finding Rudy Giuliani guilty of defaming two Georgia election workers before trial for allegedly "not complying with his discovery obligations."

The same tactic was used by another judge in Connecticut to find Alex Jones guilty before trial in the Sandy Hook defamation case last year.

Whereas both Giuliani and Jones could have argued their allegedly defamatory statements were protected speech under the First Amendment at trial, instead their trials are only being held to determine how much damages, if any, they owe.

From CNN, "Giuliani loses defamation lawsuit from two Georgia election workers":

A federal judge has determined that Rudy Giuliani has lost a defamation lawsuit from two Georgia election workers against him after he failed to provide information sought in subpoenas.

The decision could lead to significant penalties for the former Donald Trump attorney.

In court in recent weeks, Giuliani said he could no longer contest that he made false and defamatory statements about Ruby Freeman and Shaye Moss – who are only one group of plaintiffs suing him for defamation related to his work for Trump after the 2020 election.
Giuliani said he struggled to maintain his own access to his electronic records -- partly because of the cost -- and didn't adequately respond to subpoenas for information from Moss and Freeman as the case moved forward.

"Perhaps he has made the calculation that his overall litigation risks are minimized by not complying with his discovery obligations in this case," Judge Beryl Howell of the US District Court in Washington, DC, wrote Wednesday. "Whatever the reason, obligations are case specific and withholding required discovery in this case has consequences."

The judge, in ruling Wednesday against Giuliani, noted that the election workers could try to show his false claims about the 2020 election were intended, in some part, to enrich himself, an argument that may come up at the damages trial. Moss and Freeman are asking for unspecified damages after they say they suffered emotional and reputational harm, as well as having their safety put in danger, after Giuliani singled them out when he made false claims of ballot tampering in Georgia after the 2020 election.

A trial to determine the amount of damages for which Giuliani will be held liable will be set for later this year or early 2024, Howell said on Wednesday.

The damages could amount to thousands if not millions of dollars.

Giuliani has already been sanctioned almost $90,000 for Freeman and Moss' attorneys' fees in the case, and Howell says the former New York mayor may be saddled with additional similar sanctions.

Giuliani has been struggling financially, buried under 2020 election legal proceedings, a new criminal case against him in Georgia related to efforts to overturn the election and other matters. He has pleaded not guilty to the criminal charges in Georgia and has been released from jail on bond.
This is straight lawfare. Nearly every last one of Trump's associates has been hit with BS lawsuits and charged with crimes over nothing and Trump himself is facing up to 717 years in prison from four separate indictments.

Trump is going to be dragged into court one day before Super Tuesday as millions of voters head to the polls because another Obama-appointed DC district judge said Jan 6th was comparable to the Boston Marathon bombing and September 11th attacks.

[Header image of Rudy Giuliani by Gage Skidmore, overlay of Judge Beryl Howell via the DC District Court.]

Follow InformationLiberation on Twitter, Facebook, Gab, Minds and Telegram.