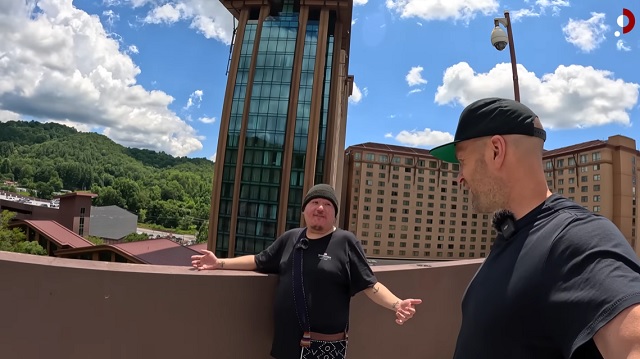 Cherokee in North Carolina can get half a million dollars when they turn 18, free college, free health care and generally don't have to pay state or federal income taxes.

The below documentary by Peter Santenello covers the Eastern Band of Cherokee Indians based in Western North Carolina.



"Today the tribe earns most of its revenue from a combination of federal and state funds, tourism, and the Harrah's Cherokee casino, established in the early 1990s," according to Wikipedia.

The Harrah's Charokee casino is owned by the Eastern Band of Cherokee Indians but operated by Caesars Entertainment.

The Biden regime in April touted having "provided the most support ever for tribal communities":

Through the American Rescue Plan, the Administration invested $32 billion in Tribal Nations and Native communities, the largest single financial assistance investment to Tribal governments in history. The investments supported expanding healthcare, access to temporary housing, assistance, and supportive services to survivors of domestic and dating violence, as well as supplemental funding for the StrongHearts Native Helpline, and additional funding for services for sexual assault survivors. The President's Bipartisan Infrastructure Law is rebuilding Tribal roads, bridges and rails; expanding access to clean drinking water for Native communities; helping ensure every Native American has access to high-speed internet; tackling the climate crisis; advancing environmental justice; and investing in Tribal communities that have too often been left behind. It does so by investing more than $13 billion directly in Tribal communities across the country. The Bipartisan Infrastructure Law also makes Tribal communities eligible for billions more in much-needed investments. The Inflation Reduction Act takes the most aggressive action on climate and clean energy in American history – and it does so by providing funding specifically for Tribes to plan for and adapt to climate change, mitigate drought, support fisheries, and shift to clean energy production and use.
Such is life as an "oppressed minority" in America.

There's a reason people like Elizabeth Warren falsely claim to have Native American ancestry rather than tout their "white privilege."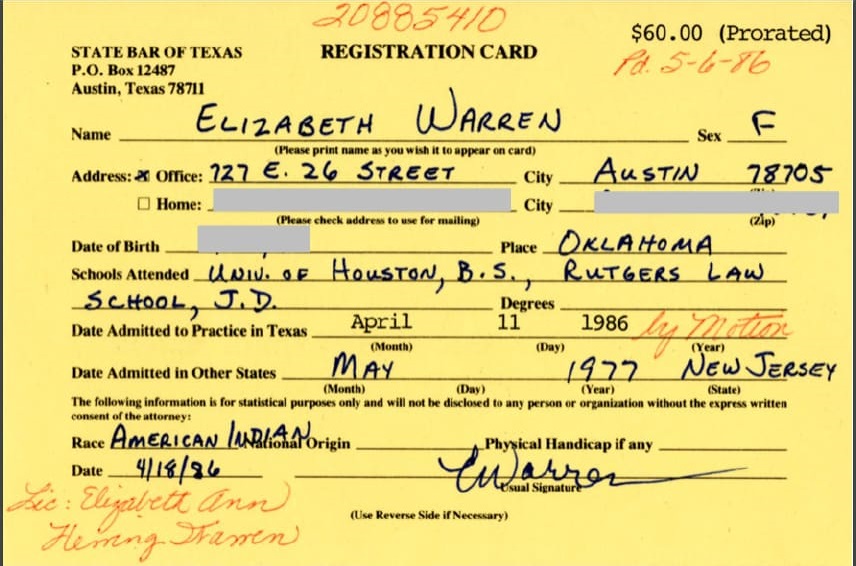 Incidentally, Cher, who claimed to be part Cherokee, actually faked her ancestry as well.



It should be obvious she wasn't a "half breed" from one look at her mother and sister (not to mention her obvious spray tan/bronzer) but her genealogy was traced and found no connection to the Cherokee tribe whatsoever.

Despite claiming she was "one-sixteenth" Cherokee on her mother's side, "all Cher's forebears on her mother's side" were found to be "clearly Scots-Irish, Scottish, Irish, English, German or Dutch," DNA Consultants reported.

Her father was Armenian.

If white privilege were real people would be faking being white and lying about having European ancestry to get into college, instead just the opposite is true -- "whiteness" is an albatross around white people's necks when it comes to affirmative action.

Though the Supreme Court gutted affirmative action earlier this year, they provided a carveout for US military service academies and there's no way in hell it will redistribute the billions going to Native American tribes in the name of "equity."

That said, there was a shocking (and little reported) ruling last month where a Trump-appointed US District judge -- citing the Supreme Court's ruling on affirmative action -- struck down the Department of Agriculture and Small Business Administration's race-based contracting schemes favoring minority-owned businesses.

It will be interesting to see where that case goes.

Follow InformationLiberation on Twitter, Facebook, Gab, Minds and Telegram.