Georgia District Attorney's Office Posts, Then Pulls Long List of Charges Against Trump Before Grand Jury Even Votes
Chris Menahan
InformationLiberation
Aug. 14, 2023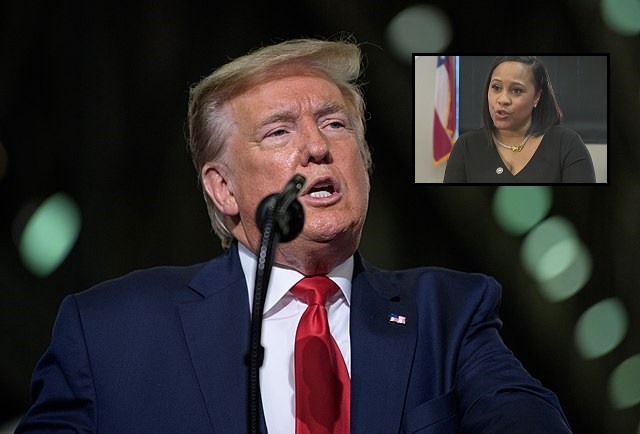 The Trump-hating incompetents at Fulton County District Attorney Fani Willis' office posted a long list of felony charges against former President Donald Trump on their website on Monday before the grand jury they convened had even voted on the case.

From The Post Millennial:

The document dated August 14, obtained by Reuters, reveals 13 charges against Trump, 12 of which are felonies, one is listed as a "serious felony."

These charges include violations of the state Racketeer Influenced and Corrupt Organizations (RICO) Act, Conspiracy To Commit Forgery in the First Degree, Filing False Documents, and Conspiracy To Commit Impersonating a Public Officer, among others, all related to alleged attempts to overturn the 2020 election results in Georgia.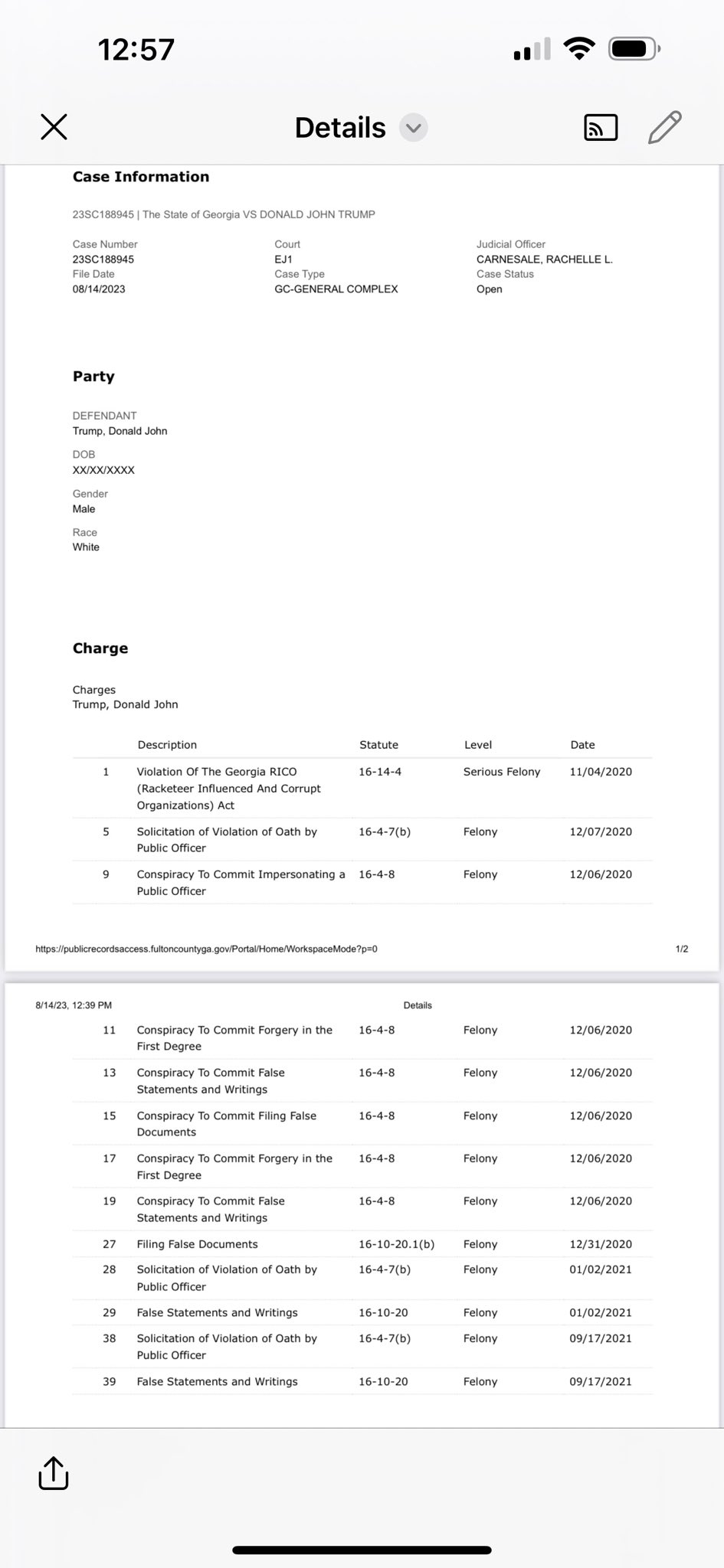 The investigation into alleged efforts by Trump to pressure Governor Brian Kemp and Secretary of State Brad Raffensperger to overturn the election results, as well as a plan to use an alternative slate of electors, has been ongoing since 2021.

The DA is also looking to seek indictments against at least 12 other people, alleging that Trump and allies "coordinated attempts to unlawfully alter the outcome of the 2020 elections" in Georgia.
No former president has ever been indicted in American history but Trump is apparently the worst criminal of all time and will likely be facing four separate indictments before the day is over.

At the same time these corrupt prosecutors are releasing hardened criminals on the street daily to fight "systemic racism," they're stretching the limits of the law to indict Trump on total bull***t.

Follow InformationLiberation on Twitter, Facebook, Gab, Minds and Telegram.