German Govt Threatens to Ban Surging AfD Party to 'Defend Democracy'
Chris Menahan
InformationLiberation
Aug. 14, 2023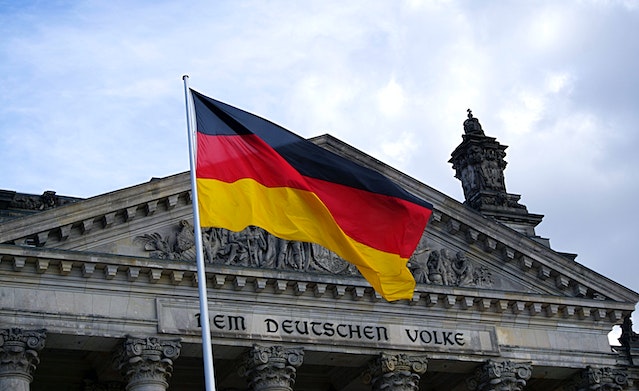 The German government is threatening to ban the Alternative for Germany (AfD) for getting too popular in the polls.



From The Telegraph:

Germany considers ban on far-Right AfD

Call to 'defend democracy' as party surges to 21pc in opinion polls

By James Jackson | 13 August 2023 • 3:18pm

Germany is debating whether to ban the far-Right Alternative for Germany (AfD) as the party surges to 21 per cent in the polls, amid warnings from intelligence officials that its members are becoming increasingly extreme.

Frank-Walter Steinmeier, the German president, warned in a speech to the country's domestic intelligence agency that "we all have it in our hands to put those who despise our democracy in their place".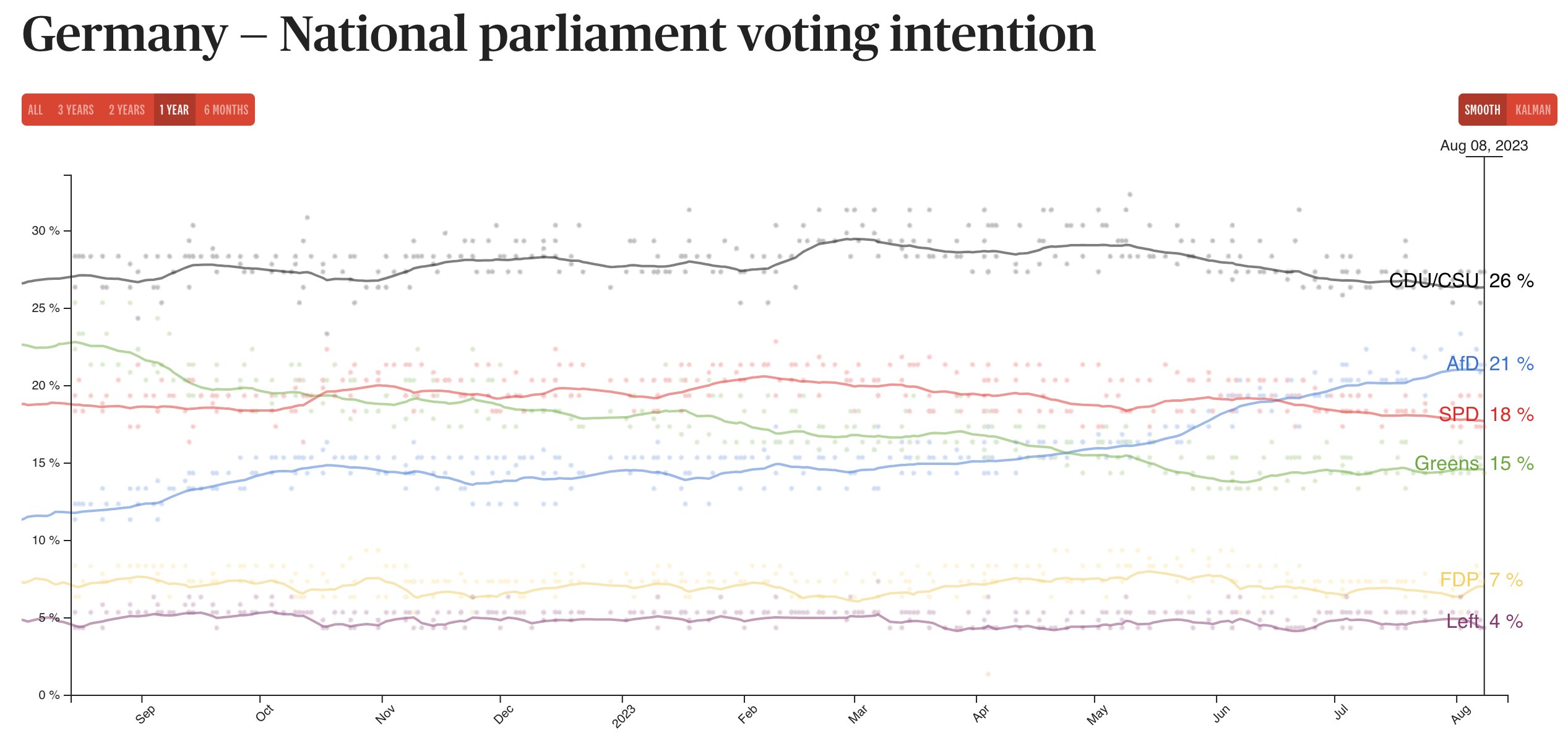 His speech at the castle where the German post-war constitution was created has widely been seen as support for a ban after Thomas Haldenwang, the domestic spy chief, warned about growing Right-wing extremist influence in the party.
Last year, a German court ruled that German intelligence can put the AfD under surveillance "on suspicion of being a threat to democracy" -- despite post-Nazi era laws put in place to forbid such domestic spying.

The Telegraph continues:

Mr Haldenwang said: "We see a considerable number of protagonists in this party that spread hate against all types of minorities here in Germany."

It comes amid warnings of the increasing influence of Björn Höcke, the leader of the AfD in the eastern state of Thuringia.

Mr Höcke, a former history teacher, is known for his Hitler-esque language – with his allies sweeping the board for European lists at the party's conference in Magdeburg in August.

In a rare move, the respected Der Spiegel news magazine weighed into the debate with a leader titled: "Ban the enemies of the constitution!"

It warned that "the AfD has become more and more radicalised. It's time to defend democracy with better weapons".
The Greek government in May similarly banned the "far-right" Golden Dawn party to defend "democracy" and the French government just last week banned the "far-right" Catholic Civitas party for "anti-Semitism."

Follow InformationLiberation on Twitter, Facebook, Gab, Minds and Telegram.