Gonzalo Lira Tries to Flee Ukraine And Claim Asylum, Trans Ukraine Sgt Suggests SBU Caught Him
Chris Menahan
InformationLiberation
Aug. 01, 2023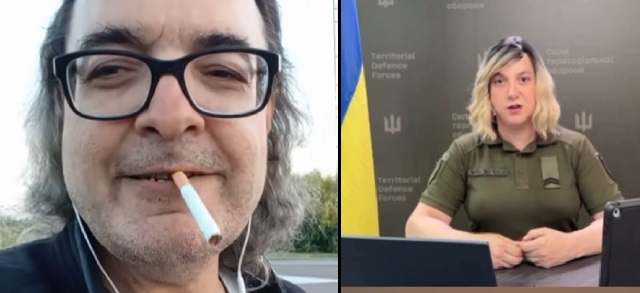 Writer and journalist Gonzalo Lira, a citizen of both the US and Chile who was arrested in May in Ukraine for criticizing the Zelensky regime, attempted to flee the country on Monday and claim asylum in Hungary.

[UPDATE: Gonzalo Lira Was 'Stopped On The Ukrainian Side of The Border From Crossing And Has Since Disappeared,' Friend Says]

"Right now, I'm about to try to get out of Ukraine, and seek political asylum in Hungary," Lira said in a 25-post thread detailing his attempted escape on Twitter. "Either I'll cross the border and make it to safety, or I'll be disappeared by the Kiev regime."


"If you don't hear from me in the next 12 hours—whelp! I'm on my way to a labor camp!" Lira said.

Lira also vlogged his escape attempt on YouTube.



After more than 18 hours had elapsed with no follow-up from Lira, "transgender" nut job Sarah Ashton-Cirillo (born Michael John Cirillo) -- who is now a Junior Sergeant in the Armed Forces of Ukraine -- posted an ominous message claiming the Ukraine's SBU security service "knew where Gonzalo Lira was" the whole time.


I've archived Lira's thread below. Of note, Lira said he was tortured in prison and had some $100,000 stolen/extorted from him by the SBU.

"The US embassy called me three times, but gave me nothing but 'support' -- empty bromides," Lira said.


Follow InformationLiberation on Twitter, Facebook, Gab, Minds and Telegram.