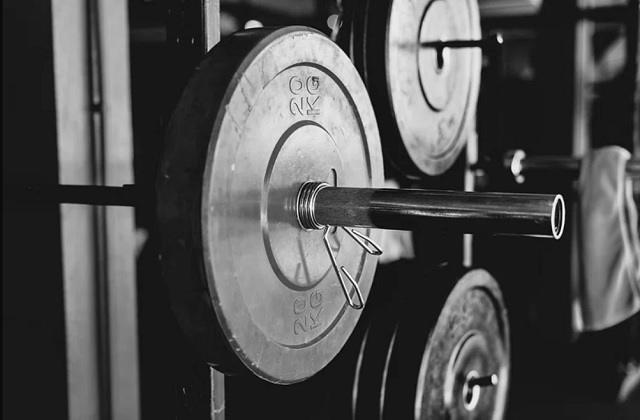 Living under white supremacy is a never-ending struggle.


From The New York Times, "She Said Equinox Fired Her for Being a Black Woman. A Jury Agreed.":

Between 2018 and 2019, Röbynn Europe (pictured above at the center), a former professional body builder, worked at an Equinox on the Upper East Side, where she managed personal trainers. Years earlier, as a scholarship student at Brearley, the girls' school several blocks away, where she began in seventh grade, commuting first from Canarsie and then Coney Island, she had experienced the coded bias of privileged teenagers. There was only one other Black student in her class. But still that had not prepared her for what she described as crass, unfiltered expressions of prejudice from male colleagues in an expensive gym, awash with the scent of eucalyptus oil if not the base notes of enlightenment.

Ms. Europe's tenure at the club was short-lived; Equinox terminated her employment in less than a year because, the company said, she was late 47 times in the course of 10 months. Ms. Europe held a different view of her firing, believing that her lateness was merely a pretext for discrimination, and soon after she filed a lawsuit in Manhattan federal court, arguing that she had been subjected to a hostile work environment and eventually let go because of her race and gender. Last week, a predominantly white jury of five women and three men agreed, delivering a verdict in little over an hour. The next day they awarded her $11.25 million in damages.

The swiftness of the jury's decision and the size of the payout -- $10 million in punitive damages and $1.25 million for the distress she suffered -- follow a pattern similar to the verdict reached in the same courthouse just a few weeks before, in E. Jean Carroll's defamation suit against Donald J. Trump. In both instances, the process and outcome suggest the ways in which recent transformative social movements around race and gender might reframe the way that juries think about the long shadow of emotional disruption that bigotry or sexual violence can produce.

[...] Ms. Europe never denied that she was often late for work, but her lawyers had presented jurors with a chart indicating how many other people also failed to show up on time, though, with relatively few consequences.

[...] In November, a federal jury in Texas awarded $366 million to a Black saleswoman who had sued FedEx over discrimination in a case that was thought to deliver the largest ever verdict in litigation involving employment and racial bias. Three months later, a federal judge rejected the company's bid to throw out the award or reduce it.
How are rulings like these -- reparations through the backdoor -- remotely sustainable?

Elon Musk's Tesla was ordered by a jury in 2021 to pay $137 million to a black contract employee who worked as an elevator operator for a temporary staffing agency for nine months and claimed he was called the "n-word."

No witnesses could corroborate the black employee's story of being called the "n-word" and he himself acknowledged along with three other workers that the "n-word" was usually thrown around at the staffing agency by African-American employees in a "friendly" manner but the jury determined he was a victim of discrimination regardless.

Fortunately, the (reparations) payment was later lowered by a judge to $15 million and after a second jury trial it was determined Tesla owed $3.17 million -- which is still a comically ridiculous sum.

There are cases like these every few weeks shaking down companies for hundreds of millions of dollars purely as a way to extract reparations. Every company in America will soon have to pay through the teeth for discrimination shakedown insurance as these insane payouts go into the billions of dollars every year.

Follow InformationLiberation on Twitter, Facebook, Gab, Minds and Telegram.