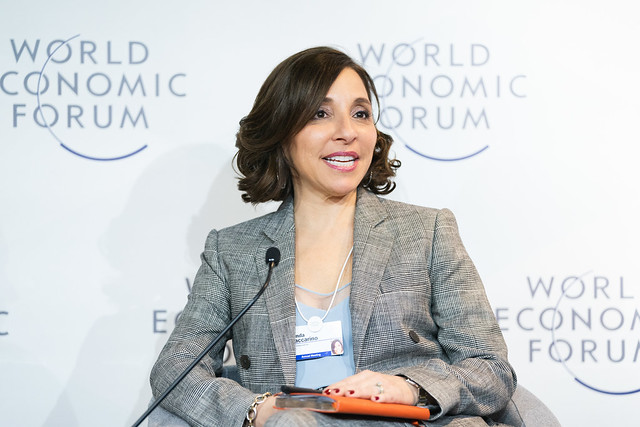 Twitter's new CEO Linda Yaccarino, who just left her job as NBCUniversal's advertising chief, told Elon Musk last month that advertisers should influence content moderation.


From Reclaim the Net:

During an April 2023 interview with Musk, Yaccarino told Musk that advertisers "need to feel there's an opportunity for them to influence what you're building."

She then proceeded to pressure him to self-censor by not tweeting after 3 am. Musk agreed to try to tweet less after 3 am but partially pushed back against the attempt to influence his speech.

"If I were to say, 'Yes, you can influence me,' that would be wrong," Musk said. "That would be very wrong because that would be a diminishment of freedom of speech."

Yaccarino disagreed, claiming that "influencing" is "more of an open feedback loop" for advertisers to "help develop Twitter into a place where they will be excited about investing" in areas such as "product development, ad safety, and content moderation."


However, Musk continued to push back:

"It's totally cool to say that you want to have your advertising appear in certain places in Twitter and not in other places but it is not cool to try to say what Twitter will do and if that means losing advertising dollars, we lose it, but freedom of speech is paramount."

Despite Musk making it clear that he felt it was wrong for advertisers to try and influence Twitter, Yaccarino kept trying to press the point.

She asked Musk to recommit to reinstating an "influence council" that allowed advertisers to have "recurring access" to Twitter leadership.

"I would be wary of that creating a backlash among the public," Musk warned.
Yaccarino is a typical ad exec.


Musk is claiming that Twitter's "commitment to open source transparency and accepting a wide range of viewpoints remains unchanged" and censorship will not be expanded.



I would hope that's true but Twitter under Musk has banned and is continuing to ban people purely for their political views.


Musk said he would get rid of permabans altogether but he's clearly still banning people just for being on the Anti-Defamation League's naughty list. The ADL organized a global boycott of Musk's Twitter in November for not banning Kanye "Ye" West and other critics of their power and it appears to have been largely successful.

The boycott only seems to have waned as a result of Musk banning those they wanted silenced.

As I reported in March, Endeavor CEO Ari Emanuel, who together with the ADL led the charge to cancel Kanye "Ye" West, actually invested in Musk's Twitter one month after Ye was permanently banned from the platform.

"Advertisers" and free speech do not mix.

When Tucker Carlson announced he was moving his show to Twitter earlier this week, Musk actually came out and somewhat distanced himself from Carlson -- likely due to concerns over additional ad boycotts.

"I also want to be clear that we have not signed a deal of any kind whatsoever," Musk said. "Tucker is subject to the same rules & rewards of all content creators."


ADL CEO Jonathan Greenblatt scolded Musk for allowing Carlson on his platform and issued more veiled threats against him.

"The idea that [Carlson's anti-Semitism and racism] is free speech is profoundly wrong," Greenblatt said. "I mean, platforms, publishers, networks, they make choices about who they elevate and who they ignore. And choosing to amplify someone like Tucker Carlson I think would be a catastrophically bad decision for Elon Musk and Twitter."

"For years he laundered toxic conspiracies, particularly the Great Replacement theory," Greenblatt said. "It'd be a disaster to platform his spread of hate and misinformation."


[Header image by the World Economic Forum / Sikarin Fon Thanachaiary, CC BY-NC-SA 2.0]

Follow InformationLiberation on Twitter, Facebook, Gab, Minds and Telegram.