Proud Boys Juror Suggests Lack of Evidence Was Proof of Guilt in 'Seditious Conspiracy'
Chris Menahan
InformationLiberation
May. 07, 2023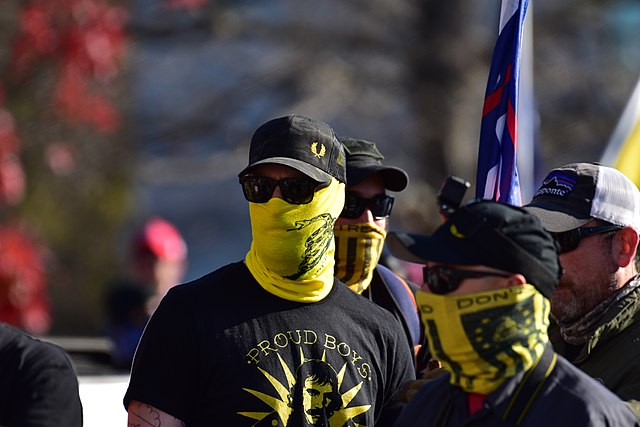 A DC juror in the Proud Boys sedition trial gave an interview after the trial ended where he suggested the government's lack of evidence proving a seditious conspiracy was proof the conspiracy was real.

From VICE, "Inside the Proud Boys Jury":

Andre Mundell, a 63-year-old retired DC resident, sat on the Proud Boys jury hearing evidence since February. I sat down with Mundell just hours after the verdicts were rendered and jurors were excused. Our conversation has been edited for length.

How quickly was the jury convinced on the seditious conspiracy charges?

The first day we elected a foreman. After that, we all put out our initial impressions of the evidence. We all voted and most people saw the evidence pointed towards seditious conspiracy. By the second day we had pretty much established guilty verdicts on the conspiracy, since that was count number one. First of all, we had to establish that there was a conspiracy then that it was a seditious conspiracy, because that involved the use of force. Not to overthrow the government, but to interfere with the government by use of force.

What evidence convinced you that the Proud Boys had entered into a seditious conspiracy?

It was all the chatter. All the chats. Parler, Telegram...those telegram text messages back and forth. Not just the chats, but also the private texts. I think that was what it boiled down to. What they had to say prior to Jan. 6 and the fact that they wanted to do so much in secret. And that's why the government couldn't present too much of the evidence that they had already deleted, because it was unrecoverable. So, they didn't they definitely didn't want people to know. They didn't want everybody to know the plan, the Proud Boys, because then I guess it would have gotten out. And they didn't want it to get out.
Via Julie Kelly:



The juror also said Trump's "stand back and stand by" comment factored into his guilty verdict.

Donald Trump famously told the Proud Boys, in September 2020 at the presidential debate, to "stand back and stand by." That came out in evidence in the trial. How important was that?

It was part of it. You can't single out one thing but the debate kind of got the ball rolling that the Proud Boys need to be part of this. We need to wait for the President to set things up. Then the tweet came (on Dec. 19) and Trump said, "Be there, will be wild." So they were there and they were wild.
Beyond parody.



As I said Thursday, corrupt DOJ head Merrick Garland is aggressively testing the limits of what's possible when it comes to jailing your political opposition.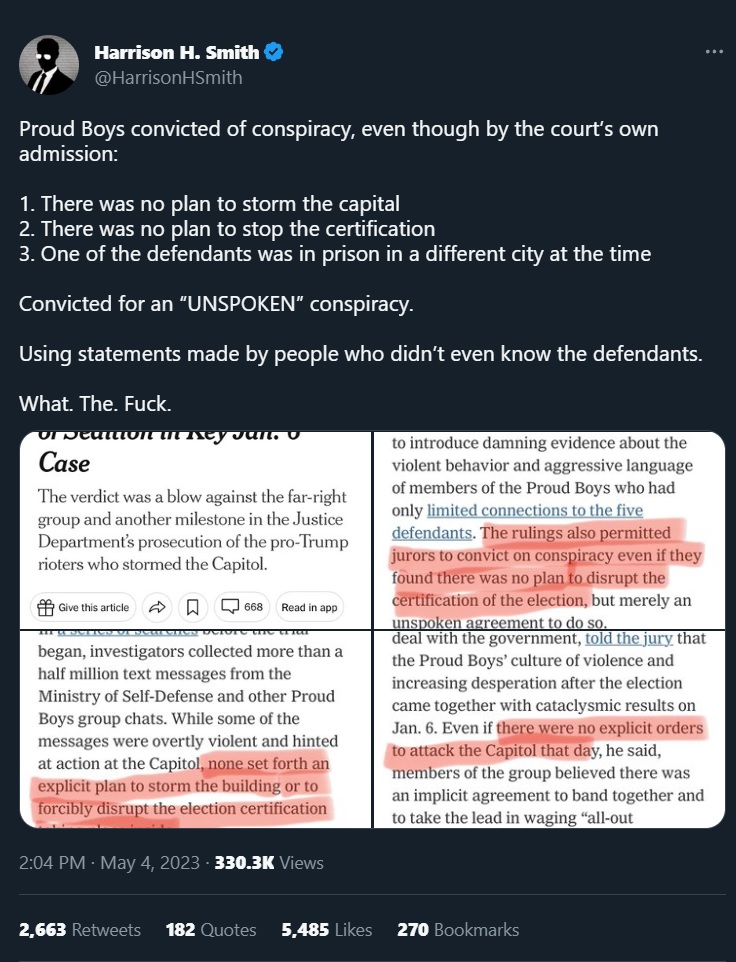 FLASHBACK: DOJ Had Secret Plan to Arrest Derek Chauvin In Court If He Was Found Not Guilty
[Header image by Anthony Crider, CC BY 2.0]
Follow InformationLiberation on Twitter, Facebook, Gab, Minds and Telegram.