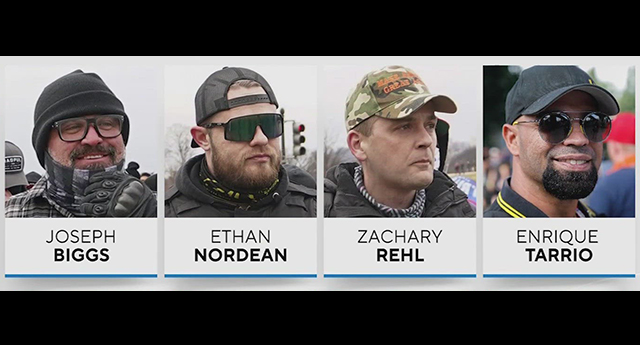 Four members of the Proud Boys were found guilty of seditious conspiracy on Thursday in a DC show trial as corrupt DOJ head Merrick Garland continues to push the limits of what's possible when it comes to jailing your political opposition.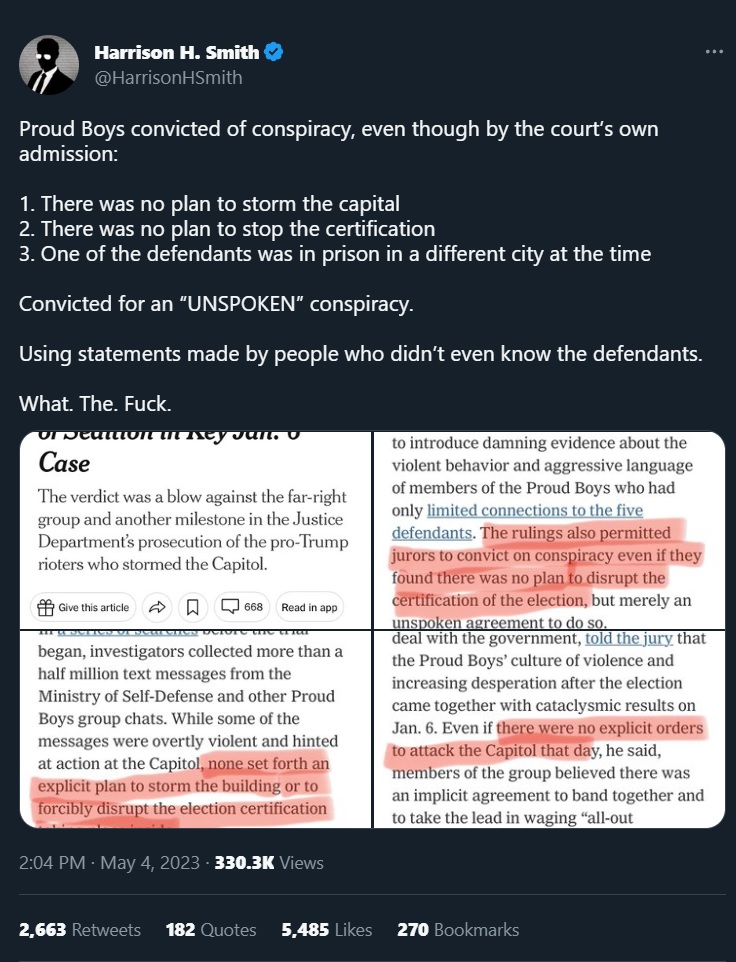 From American Greatness:

After six days of deliberation, jurors convicted Enrique Tarrio, Ethan Nordean, Joseph Biggs, and Zachary Rehl of seditious conspiracy and conspiracy to obstruct an official proceeding. The jury deadlocked on those two counts for a fifth defendant, Dominic Pezzola. All five were found guilty of obstruction of an official proceeding, conspiracy to prevent an officer from discharging any duties, obstruction of law enforcement during a civil disorder, and one count of destruction of government property.

Pezzola was found guilty of assaulting or impeding law enforcement and robbery. (He took a police riot shield during the melee.) Jurors are still debating additional counts related to destruction of property and assaulting law enforcement; it's unclear how Judge Tim Kelly will instruct the jury to proceed on unresolved charges.

Jury deliberations began April 26; the nearly four-month trial was marred by controversy including last-minute disclosures of numerous FBI informants; open hostility between the judge and defense attorneys; the accidental discovery of explosive messages between FBI agents discussing deleted evidence, a doctored report, and the surveillance of attorney-client jailhouse communications; multiple sightings in evidence of the still-uncharged Ray Epps; a convoluted appellate ruling on the legitimacy of a key charge in the case; and suspicions of a jury stalker.

Until 2022, no American had been convicted of the post-Civil War statute. But Joe Biden's Justice Department seized on the law's vague language—the same manner in which top officials weaponized an untested post-Enron evidence tampering felony—to criminalize political dissent. Six members of the Oath Keepers were found guilty of seditious conspiracy at two separate trials and four other defendants, including one member of the Proud Boys, have pleaded guilty to the offense. Both seditious conspiracy and obstruction of an official proceeding are felonies punishable by up to 20 years in prison each.

Most of the government's evidence consisted of inflammatory text messages posted in group chats, which included the presence of an unknown number of FBI informants. No defendant was accused of bringing weapons to the Capitol or assaulting a police officer. Tarrio, the group's leader, was in a Baltimore hotel on January 6, having left Washington under court order following his arrest on January 4, 2021 for an unrelated incident.

One defense attorney described the Justice Department's case as "fairy dust." Nicholas Smith, who represents Nordean, told the jury last week during closing arguments that the case was held together by "paper clips and rubber bands." Two former Proud Boys were witnesses for the government; two defendants, Rehl and Pezzola, testified on their own behalf.

Judge Kelly, a former federal prosecutor and Trump appointee, acted as an extra lawyer for the prosecution, routinely rubber-stamping government motions that make the convictions ripe for appeal. He repeatedly denied the defendants' release from jail—Biggs, Rehl, Nordean, and Pezzola have been in custody under pretrial detention orders since early 2021—while refusing to move the trial out of D.C. as the Justice Department racked up convictions in record time against January 6 defendants.

At least one court observer noted the jury's troubling political bias. "Six jurors had participated in liberal-leaning protests or marches, while none mentioned conservative-leaning demonstrations," Lawfare writer Roger Parloff reported after the jury was selected. "The protests included, in two cases, 'women's marches'; in two cases, 'anti-gun' marches; and, in four cases, protests related to Black Lives Matter or George Floyd's murder, which, as we'll see, are of particular concern in this case. One sitting juror had a Black Lives Matter sign in her yard."
Not only can a grand jury "indict a ham sandwich" but in DC a trial jury can find you guilty of anything they want just because they don't like you or your politics.

When Biden was running for president he said America needs to scrap the "white man's" "English jurisprudential culture" and he has done everything in his power, working together with Attorney General Merrick Garland and Soros-funded prosecutors throughout the country, to demolish it.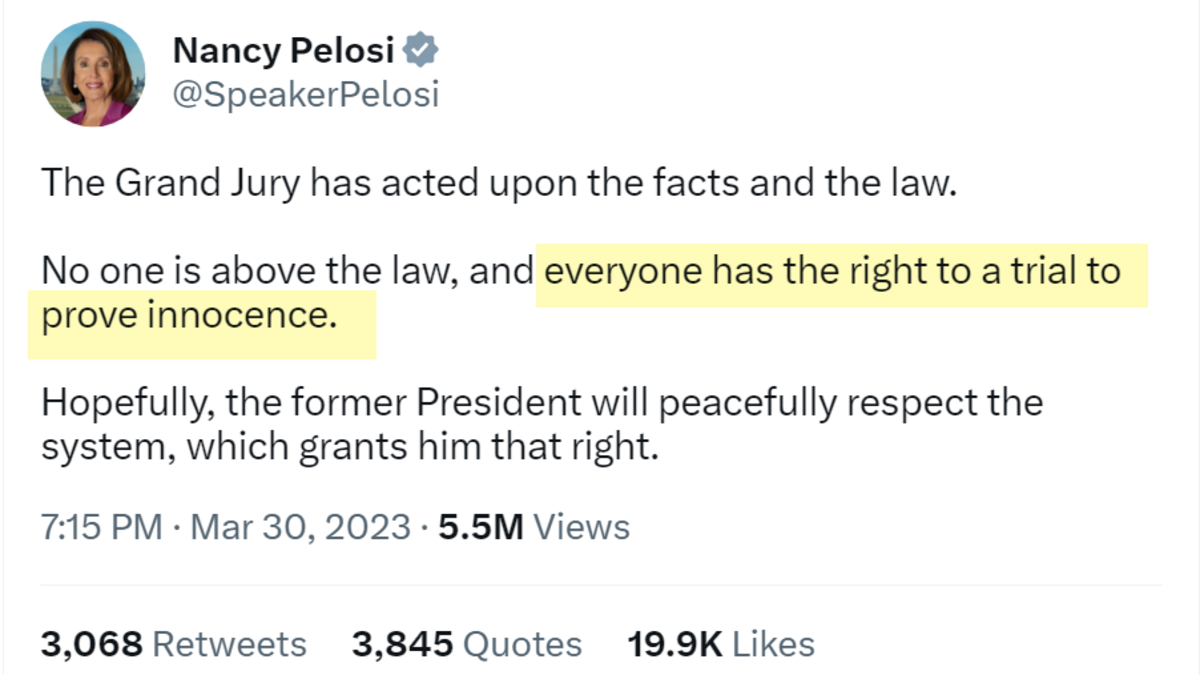 You are no longer innocent until proven guilty, you're no longer entitled to a free and fair trial before a jury of your peers and your innocence or guilt is determined not by your actions but by your ancestors.

All the rights and freedoms we once cherished as Americans must be systematically eliminated to defeat "white supremacy."

Follow InformationLiberation on Twitter, Facebook, Gab, Minds and Telegram.