El Salvador President Says U.S. Can't Lecture Other Nations on 'Democracy' After Arresting Trump
Chris Menahan
InformationLiberation
Apr. 05, 2023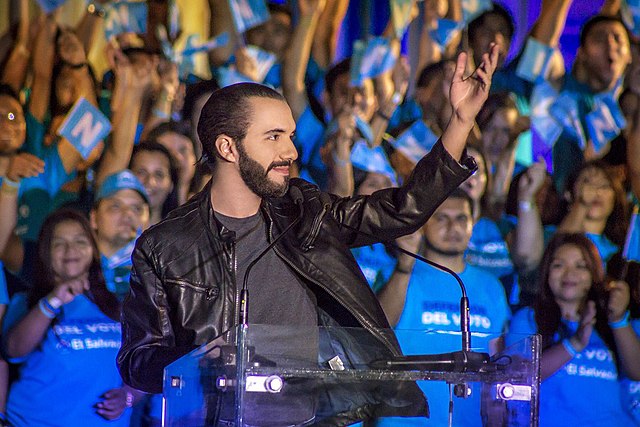 El Salvador President Nayib Bukele said Tuesday that the US can no longer lecture other nations on "democracy" after having former President Donald Trump -- "the main opposition candidate" -- arrested.

"Think what you want about former President Trump and the reasons he's being indicted," Bukele said Tuesday on Twitter. "But just imagine if this happened in any other country, where a government arrested the main opposition candidate."

"The United States ability to use 'democracy' as foreign policy is gone," he continued.


"Sadly, it'll be very hard for US Foreign Policy to use arguments such as 'democracy' and 'free and fair elections"', or try to condemn "'political persecution' in other countries, from now on," Bukele commented last week after hearing news of Trump's indictment.


The Biden regime has been critical of Bukele for undermining "democracy" and the "rule of law" by cracking down hard on MS-13 gang members.

Bukele refused to meet with Secretary of State Antony Blinken last year after Blinken, in the words of the AP, spent months "blasting the Central American leader as a power-hungry populist."

Last month, Mexican President Andres Manuel Lopez Obrador similarly went off on the U.S. State Department for accusing Mexico of "human rights abuses" when the Biden regime is working to imprison former President Donald Trump, extradite Julian Assange and bombed the Nord Stream pipelines.

Whereas Biden's approval rating sits at only 43%, AMLO's approval rating is 63% and Bukele's approval rating is an astonishing 92%.

Follow InformationLiberation on Twitter, Facebook, Gab, Minds and Telegram.