D.C. U.S. Attorney Declined to Prosecute 67% of Those MPD Arrested
Chris Menahan
InformationLiberation
Mar. 30, 2023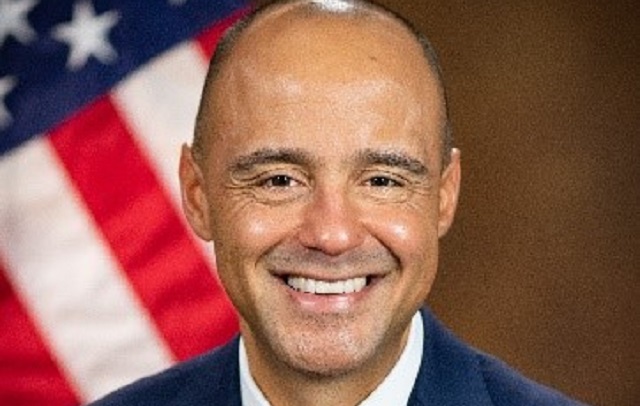 DC US Attorney Matthew Graves is doing his part to fight "systemic racism" by declining to prosecute 67% of those arrested by the Metropolitan Police Department while aggressively working to imprison every MAGA grandma he can find who "trespassed" into the Capitol on Jan 6th.

From DC Crime Facts, "The US Attorney's Office declined to prosecute 2/3 of the people that MPD arrested":

Prosecutors have enormous power in the criminal justice system. In DC, most of this power resides within the Superior Court Division of the United States Attorney's Office (USAO) of the District of Columbia. They decide which cases to charge and how the government presents its evidence. In recent years, this division has declined to prosecute a growing share of MPD's arrests so that now most arrests don't result in charges:

In the most recent complete fiscal year (2022), USAO prosecutors "declined" 67% of all arrests; i.e. they reviewed the arrest and declined to press charges. This represents:

- 52% of felony arrests

- 72% of misdemeanor arrests

FY 2022 continued a trend of higher and higher declination rates that began in FY 2018 and continued under both Trump and Biden administration appointees

- The USAO's declination rate went from 31% in FY 2016 (Obama appointee) to 48% in FY 2020 (Trump appointee) to now 67% in FY 2022 (Biden appointee)

This increased declination rate is happening as the overall arrest rate is going down. Despite fewer arrests to review, prosecutors are still taking on a smaller share of them. As a result, the number of cases the USAO brings is down 68% from FY 2017.

The USAO isn't "winning" a higher share of the much-smaller pool of cases they are taking on; suggesting that this trend isn't simply them triaging the weakest cases

Source: Every fiscal year the US Attorney's Office posts their Annual Statistical Reports. Somewhere around page 67 in each report is Table 17 detailing the actions of the Superior Court Division. The data we're focusing on today is at the top, where it breaks down "Arrests Reviewed" by felony or misdemeanor and then says how many were "Presented" (i.e. the prosecutor made a case) or "Declined" (no charges):



If we track these reports over time we see a clear increase in the % of "reviewed arrests" that the USAO declined to charge:



It was not that long ago that the vast majority of felony and misdemeanor arrests led to some kind of charge. Now a large majority of misdemeanors and even a slight majority of felony arrests simply result in no charge.
Though Graves couldn't care less about locking up actual criminals, he has directed a massive amount of resources to prosecuting J6 protesters.

From last week in The Washington Examiner, "Federal prosecutors say 1,000 more people could be arrested in connection with Jan. 6":

Federal prosecutors warned of a potential surge in January 6 charges, including possibly more than 1,000 new people being arrested.

Matthew Graves, the United States attorney in Washington D.C., sent a letter to the chief judge of the Washington D.C. federal court, warning that the Department of Justice could charge another 700 to 1,200 new defendants in connection with the Jan. 6 riot, Bloomberg reported. So far, the Department of Justice said it has arrested at least 999 people in connection with the riot, meaning that the department could more than double its current number of arrests.
Sorry Grandma, DC US Attorney Graves needs to lock you up for years for touring the Capitol on Jan 6 to fix the "racial disparities" in arrest rates.

DC passed a crime bill in January to lower penalties for carjackers, robbers and armed felons in the name of fighting "systemic racism" but it was blocked earlier this month by Congress and Biden.

Nevertheless, Democrats in Maryland are also working to fight "systemic racism" by pushing a new bill to prevent anyone under 25 from being charged with felony murder due to their "frontal lobes not being fully developed!"

Follow InformationLiberation on Twitter, Facebook, Gab, Minds and Telegram.