Zelensky Warns Losing Bakhmut May Force Him to 'Compromise' With Russia
Chris Menahan
InformationLiberation
Mar. 30, 2023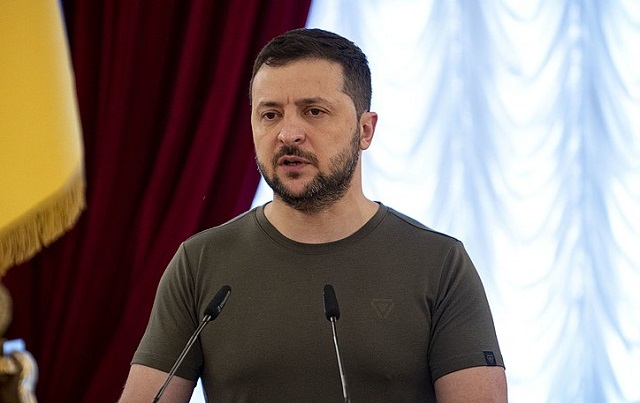 The battle for Bakhmut appears to be far more significant than the media would have us believe.


From Antiwar, "Zelensky Says if He Loses Bakhmut, He Will Be Pushed to 'Compromise' With Russia":

Ukrainian President Volodymyr Zelensky told The Associated Press on Wednesday that if the Donbas city of Bakhmut falls to Russia, he would be pressured to "compromise" with Moscow.

"Our society will feel tired" if the Russians win in Bakhmut, Zelensky said. "Our society will push me to have compromise with them."
God forbid you listen to the will of the Ukrainian people!
He said if Bakhmut falls, Russian President Vladimir Putin could "sell this victory to the West, to his society, to China, to Iran" as leverage to seek a ceasefire deal that would involve Kyiv ceding territory to Moscow. "If he will feel some blood — smell that we are weak — he will push, push, push," Zelensky said.

Russian forces are close to encircling the city of Bakhmut, but the battle is still raging as Ukraine continues to send soldiers into what has become known as the "meat grinder." Ukrainians fighting on the front lines have told the media that soldiers are being sent into battle with very little training, support, and ammunition.

[...] Zelensky's comments about Bakhmut come after he said Kyiv could not launch a counteroffensive unless its Western backers supply even more weapons. He told AP on Wednesday that "the United States really understands that if they stop helping us, we will not win."
Everything must be done to prevent peace!


Follow InformationLiberation on Twitter, Facebook, Gab, Minds and Telegram.