Bodycam Footage Released of Nashville Police Taking Down Transgender Mass Shooter
Chris Menahan
InformationLiberation
Mar. 28, 2023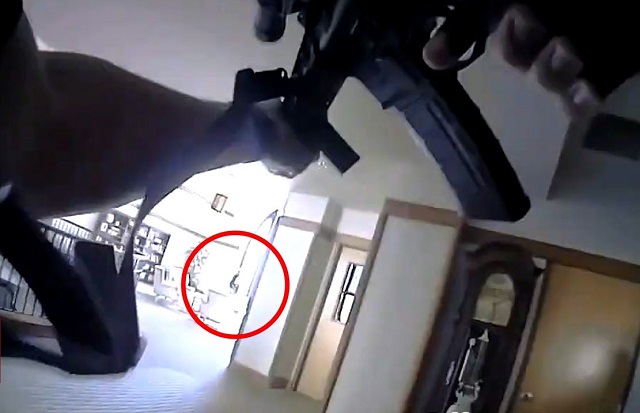 Nashville Police on Tuesday released bodycam footage from multiple police officers showing how they stormed the Covenant Church school and neutralized 28-year-old transgender mass shooter Audrey "Aiden" Hale.


From The Daily Mail:

The footage shows how the officers strategically checked classrooms looking for the shooter before finding her on a second floor atrium, firing in their direction as part of her suicide-by-cop plan.

She was no match for Officer [Rex] Englebert [pictured left], a 27-year-old, four-year veteran of the force who struck her down immediately with four shots from his semi-automatic weapon.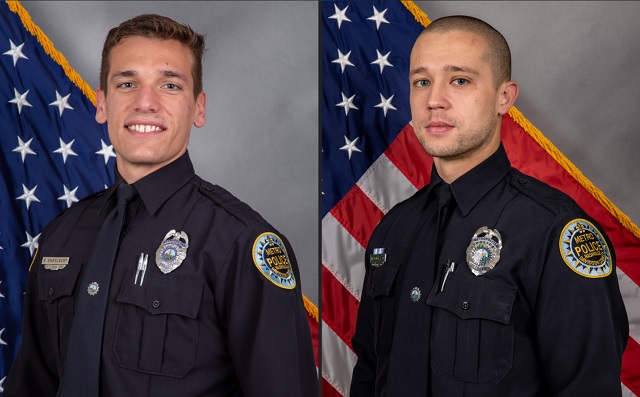 Officer [Michael] Collazo[pictured right], a nine-year veteran of the force, approached with a handgun next, firing another four shots while Hale flailed on the ground, before approaching her body and stripping it of weapons.

From their arrival at the school at around 10.22am, it took the officers five minutes to find Hale and kill her.
The video makes for a stark contrast with Uvalde police who waited over an hour to engage the Robb Elementary School shooter in the name of "officer safety."

Follow InformationLiberation on Twitter, Facebook, Gab, Minds and Telegram.