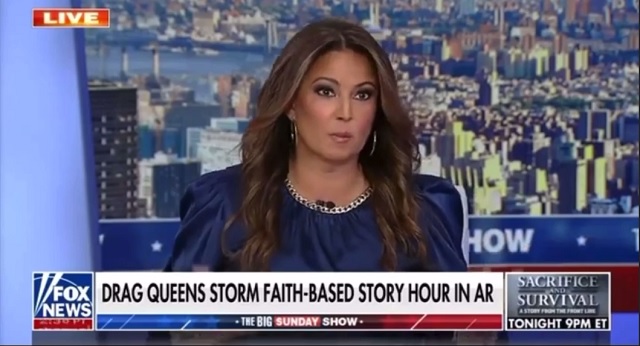 Fox News is endorsing drag shows now in addition to child transgendism.

"I love a good drag show," The Big Sunday Show co-host Julie Banderas said over the weekend, "but like, not for my first grader."

Banderas said that despite loving drag shows herself, she takes issue with using "taxpayer dollars" to fund Drag Queen Story Hours for kids.

"Drag shows have been going on for a very long time without incident," co-host Guy Benson chimed in. "It's got a following, especially in gay culture, it's not personally my thing but people like it. It's campy, it's funny, it's bawdy, it can be raunchy -- and like go for it!"

"Knock yourself out!" Benson said. "Have fun! Go to your brunch! But there are some lines here, like do taxpayer dollars need to fund this? And do we need to have children at these events?"



Fox News endorsed and promoted child transgenderism last year during "Pride Month" and earlier this month they ran a column arguing that America needs open borders for LGBTQIA+ Latinx illegal aliens and their homosexual lovers to own the libs.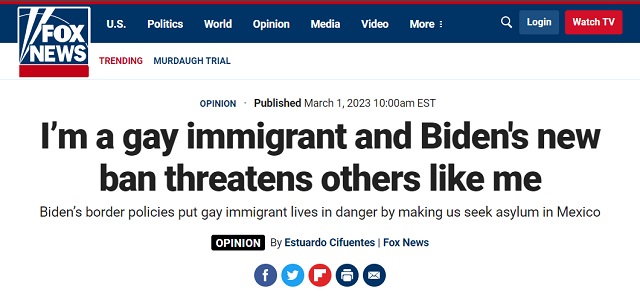 Their biggest hosts are also now lobbying for war with China and trying to scapegoat China for all the problems in our country that were caused by our own crooked globalist elites.

Follow InformationLiberation on Twitter, Facebook, Gab, Minds and Telegram.