ADL Head Jonathan Greenblatt Condemns 'Full On Racist' Dilbert Creator Scott Adams
Chris Menahan
InformationLiberation
Feb. 28, 2023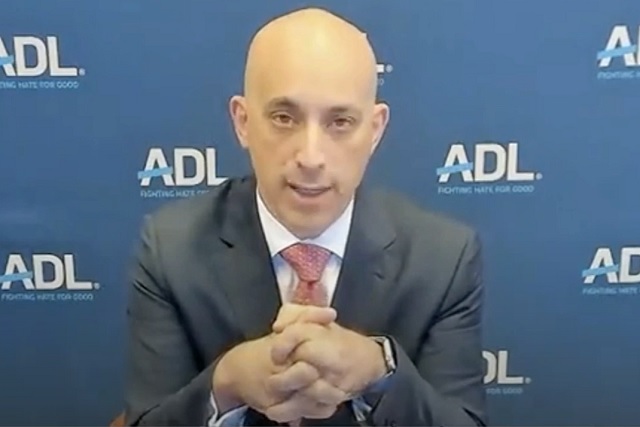 The Anti-Defamation League, who say on their website that the notion that Palestinians and Jews "could coexist in one happy state" is "ludicrous," condemned Dilbert creator Scott Adams on Monday as a "full on racist" for making similar comments about whites and blacks.

"Adams' remarks about the Black community are flat out racist and should be condemned by all, period," ADL CEO Jonathan Greenblatt said on Twitter. "I believe in counsel culture so I hope he'll apologize and work to educate himself, but he seems to be doing the exact opposite."


The ADL said in a guide for pro-Israel activists on their website that the idea of "bi-nationalism" (Jews and Palestinians sharing one state) in Israel "is unworkable given current realities and historic animosities" and amounts to "nothing less than an indirect attempt to bring about an end to the State of Israel as the national homeland of the Jewish people."

"With historically high birth rates among the Palestinians, and a possible influx of Palestinian refugees and their descendants now living around the world, Jews would quickly be a minority within a bi-national state, thus likely ending any semblance of equal representation and protections," the ADL said. "In this situation, the Jewish population would be increasingly politically – and potentially physically – vulnerable."

"It is unrealistic and unacceptable to expect the State of Israel to voluntarily subvert its own sovereign existence and nationalist identity and become a vulnerable minority within what was once its own territory," the ADL continued.

"Moreover, as Israeli analyst Yossi Klein-Halevi has argued, 'the notion that Palestinians and Jews, who can't even negotiate a two-state solution, could coexist in one happy state is so ludicrous that only the naive or the malicious would fall for it.'"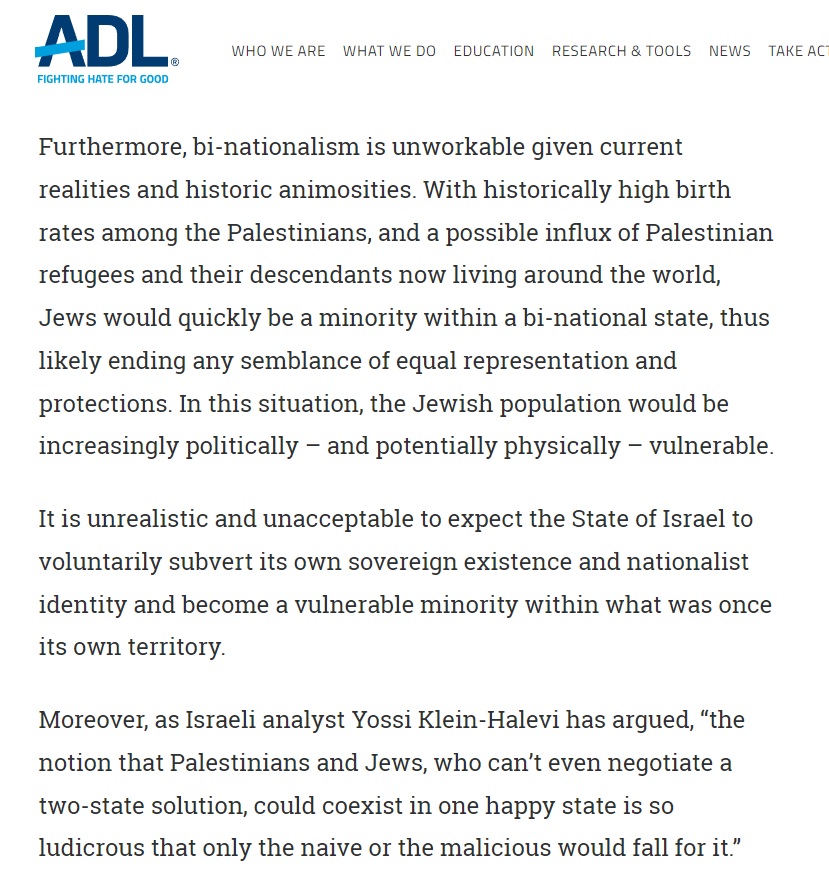 Adams comments were actually a lot more tame as he simply recommended whites move to neighborhoods where they feel safe and are not surrounded by people who don't think it's "okay to be white."

Israel, which the ADL lobbies for, regularly bulldozes Palestinians' homes and moves Israeli settlers from places like New York into their properties.


Incidentally, the ADL lists "It's Okay to be White" as a "hate symbol" on their website.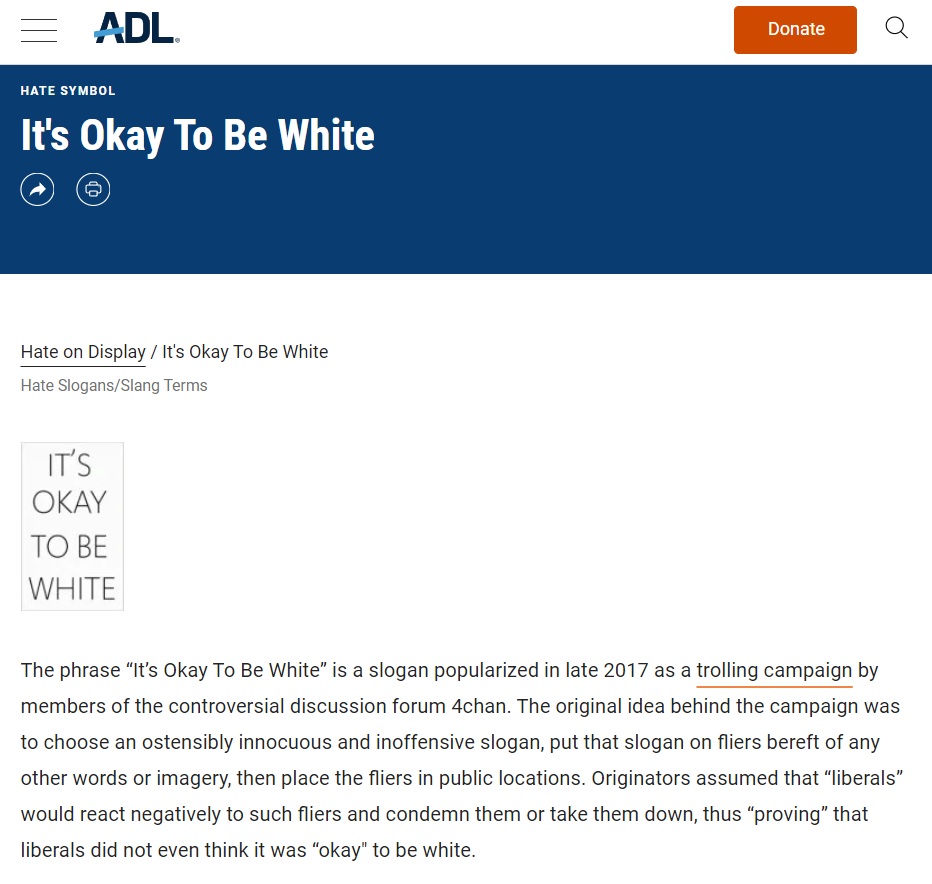 Adams responded to Greenblatt's comments during his livestream on Tuesday.



"It's very clear when to see it drawn out that there's a race-baiting industrial complex," Adams said. "Today it's stretched into I'm anti-Semitic."

"The reason things are tense, racially, is that the public is being sold a non-stop narrative of white people being enemies and the cause of all discrimination and white supremacy and all that stuff," Adams said. "The media is the problem."

Adams said on Twitter that Greenblatt should watch his interview with Hotep Jesus "and consider an apology after you educate yourself."




Follow InformationLiberation on Twitter, Facebook, Gab, Minds and Telegram.