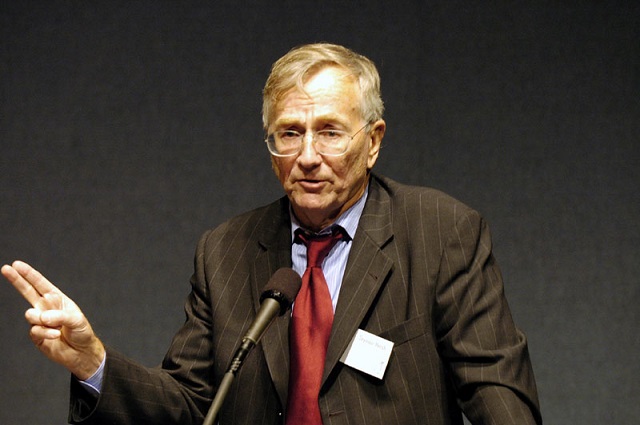 The US government used Navy divers to plant "remotely triggered explosives" on Russia and Germany's Nord Stream pipelines during a "mid-summer NATO exercise known as BALTOPS 22" and triggered the bombs three months later in September, famed veteran journalist Seymour Hersh reports.

From Seymour Hersh, "How America Took Out The Nord Stream Pipeline":

The U.S. Navy's Diving and Salvage Center can be found in a location as obscure as its name—down what was once a country lane in rural Panama City, a now-booming resort city in the southwestern panhandle of Florida, 70 miles south of the Alabama border. The center's complex is as nondescript as its location—a drab concrete post-World War II structure that has the look of a vocational high school on the west side of Chicago. A coin-operated laundromat and a dance school are across what is now a four-lane road.

The center has been training highly skilled deep-water divers for decades who, once assigned to American military units worldwide, are capable of technical diving to do the good—using C4 explosives to clear harbors and beaches of debris and unexploded ordinance—as well as the bad, like blowing up foreign oil rigs, fouling intake valves for undersea power plants, destroying locks on crucial shipping canals. The Panama City center, which boasts the second largest indoor pool in America, was the perfect place to recruit the best, and most taciturn, graduates of the diving school who successfully did last summer what they had been authorized to do 260 feet under the surface of the Baltic Sea.

Last June, the Navy divers, operating under the cover of a widely publicized mid-summer NATO exercise known as BALTOPS 22, planted the remotely triggered explosives that, three months later, destroyed three of the four Nord Stream pipelines, according to a source with direct knowledge of the operational planning.

Two of the pipelines, which were known collectively as Nord Stream 1, had been providing Germany and much of Western Europe with cheap Russian natural gas for more than a decade. A second pair of pipelines, called Nord Stream 2, had been built but were not yet operational. Now, with Russian troops massing on the Ukrainian border and the bloodiest war in Europe since 1945 looming, President Joseph Biden saw the pipelines as a vehicle for Vladimir Putin to weaponize natural gas for his political and territorial ambitions.

Asked for comment, Adrienne Watson, a White House spokesperson, said in an email, "This is false and complete fiction." Tammy Thorp, a spokesperson for the Central Intelligence Agency, similarly wrote: "This claim is completely and utterly false."

Biden's decision to sabotage the pipelines came after more than nine months of highly secret back and forth debate inside Washington's national security community about how to best achieve that goal. For much of that time, the issue was not whether to do the mission, but how to get it done with no overt clue as to who was responsible.

There was a vital bureaucratic reason for relying on the graduates of the center's hardcore diving school in Panama City. The divers were Navy only, and not members of America's Special Operations Command, whose covert operations must be reported to Congress and briefed in advance to the Senate and House leadership—the so-called Gang of Eight. The Biden Administration was doing everything possible to avoid leaks as the planning took place late in 2021 and into the first months of 2022.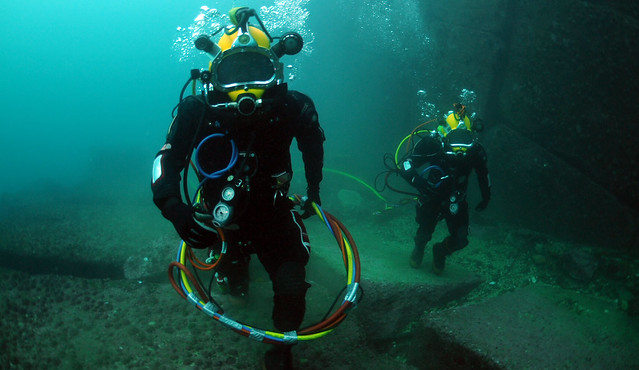 President Biden and his foreign policy team—National Security Adviser Jake Sullivan, Secretary of State Tony Blinken, and Victoria Nuland, the Undersecretary of State for Policy—had been vocal and consistent in their hostility to the two pipelines, which ran side by side for 750 miles under the Baltic Sea from two different ports in northeastern Russia near the Estonian border, passing close to the Danish island of Bornholm before ending in northern Germany.

The direct route, which bypassed any need to transit Ukraine, had been a boon for the German economy, which enjoyed an abundance of cheap Russian natural gas—enough to run its factories and heat its homes while enabling German distributors to sell excess gas, at a profit, throughout Western Europe. Action that could be traced to the administration would violate US promises to minimize direct conflict with Russia. Secrecy was essential.

[...] The Americans at work in Norway [...] dutifully began working on the new problem—how to remotely detonate the C4 explosives on Biden's order. It was a much more demanding assignment than those in Washington understood. There was no way for the team in Norway to know when the President might push the button. Would it be in a few weeks, in many months or in half a year or longer?

The C4 attached to the pipelines would be triggered by a sonar buoy dropped by a plane on short notice, but the procedure involved the most advanced signal processing technology. Once in place, the delayed timing devices attached to any of the four pipelines could be accidentally triggered by the complex mix of ocean background noises throughout the heavily trafficked Baltic Sea—from near and distant ships, underwater drilling, seismic events, waves and even sea creatures. To avoid this, the sonar buoy, once in place, would emit a sequence of unique low frequency tonal sounds—much like those emitted by a flute or a piano—that would be recognized by the timing device and, after a pre-set hours of delay, trigger the explosives. ("You want a signal that is robust enough so that no other signal could accidentally send a pulse that detonated the explosives," I was told by Dr. Theodore Postol, professor emeritus of science, technology and national security policy at MIT. Postol, who has served as the science adviser to the Pentagon's Chief of Naval Operations, said the issue facing the group in Norway because of Biden's delay was one of chance: "The longer the explosives are in the water the greater risk there would be of a random signal that would launch the bombs.")

On September 26, 2022, a Norwegian Navy P8 surveillance plane made a seemingly routine flight and dropped a sonar buoy. The signal spread underwater, initially to Nord Stream 2 and then on to Nord Stream 1. A few hours later, the high-powered C4 explosives were triggered and three of the four pipelines were put out of commission. Within a few minutes, pools of methane gas that remained in the shuttered pipelines could be seen spreading on the water's surface and the world learned that something irreversible had taken place.
Read his full report.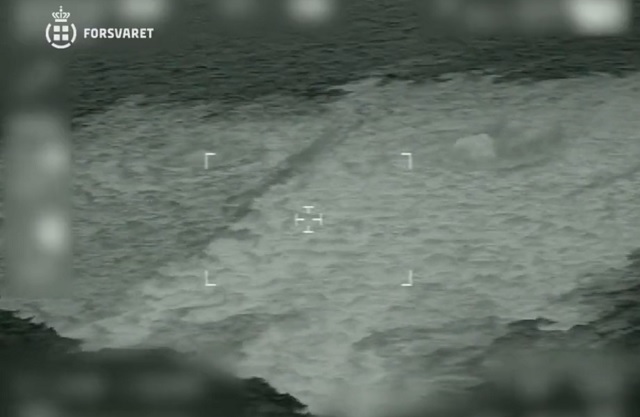 Seymour Hersh is a legendary journalist with an excellent track record.

All the evidence already pointed to the US being responsible for the attack and the notion the BALTOPS 22 was used as cover is entirely plausible.

The White House is already in panic mode.

"Asked for comment, Adrienne Watson, a White House spokesperson, said in an email, 'This is false and complete fiction,'" Hersh reported. "Tammy Thorp, a spokesperson for the Central Intelligence Agency, similarly wrote: 'This claim is completely and utterly false.'"

[Header image by the Institute for Policy Studies, CC BY 2.0]

Follow InformationLiberation on Twitter, Facebook, Gab, Minds and Telegram.