'Golden Demon' Statue Placed Atop New York Courthouse to Honor Ruth Bader Ginsburg and Abortion
Chris Menahan
InformationLiberation
Jan. 26, 2023


A new state-sanctioned desecration of our heritage just dropped.




The demon statue to honor Ginsberg sticks out like a sore thumb.

"The image of justice as a woman has been present for centuries, but women only gained juridical voice in the last one," Pakistani-born Shahzia Sikander said her artist's statement. "Despite years of women's struggle for legal socio-economic and political equality, gender bias still continues to create barriers for many women, whether it is health and education rights, equal economic opportunities, gender-based violence and race, or class discrimination."

What were the "barriers" stopping you from having this monstrosity placed atop the courthouse?

There are no barriers to anything anymore -- that's why giant piles of garbage are desecrating all of our public spaces.



Contrast Sikander's garbage heap with the original work of art designed by James Brown Lord: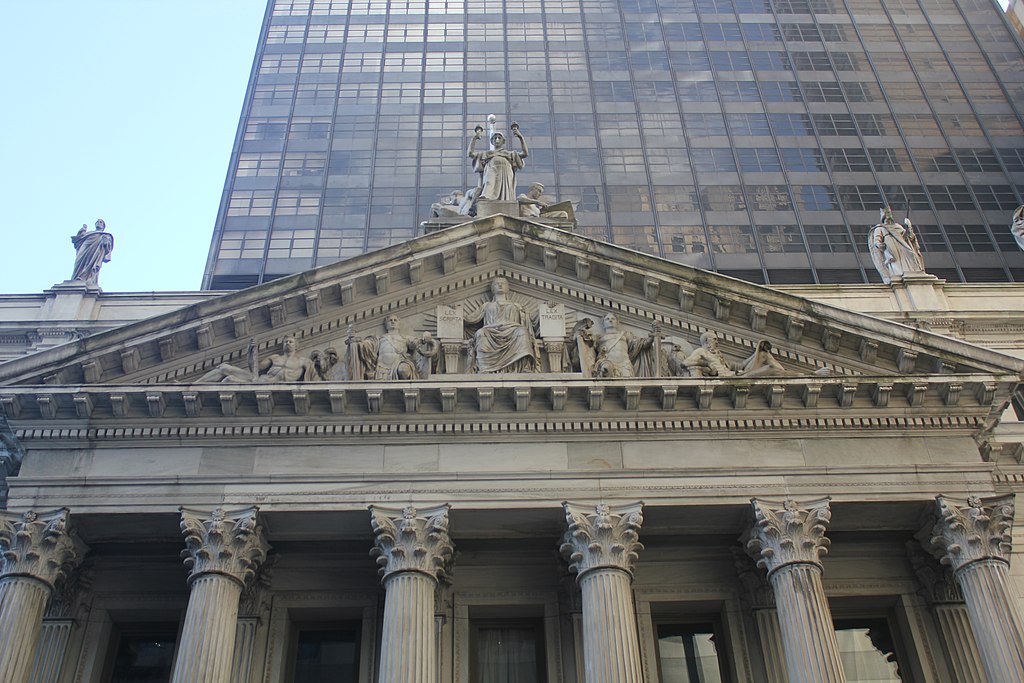 [Image source: EpicGenius, CC BY-SA 4.0]



[Image source: Beyond My Ken, CC BY-SA 4.0]



[Image source: Beyond My Ken, CC BY-SA 4.0]

We need more barriers to protect our heritage, not less. One would think plain old shame would serve as a "barrier" to prevent such desecrations but our ruling elites are clearly utterly shameless.

[Header image of the New York Appellate Division Courthouse by ajay_suresh via Flickr commons, CC BY 2.0 with thumbnail of statue overlaid.]

Follow InformationLiberation on Twitter, Facebook, Gab, Minds and Telegram.