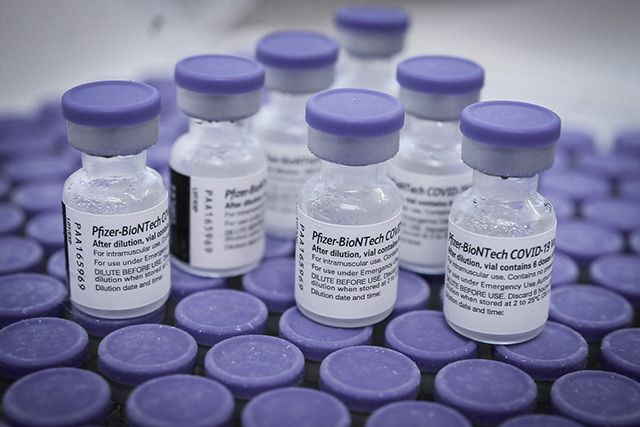 Who could have predicted this?!


From The Wall Street Journal, "Are Vaccines Fueling New Covid Variants?":

Public-health experts are sounding the alarm about a new Omicron variant dubbed XBB that is rapidly spreading across the Northeast U.S. Some studies suggest it is as different from the original Covid strain from Wuhan as the 2003 SARS virus. Should Americans be worried?

It isn't clear that XBB is any more lethal than other variants, but its mutations enable it to evade antibodies from prior infection and vaccines as well as existing monoclonal antibody treatments. Growing evidence also suggests that repeated vaccinations may make people more susceptible to XBB and could be fueling the virus's rapid evolution.

[...] "Such rapid and simultaneous emergence of multiple variants with enormous growth advantages is unprecedented," a Dec. 19 study in the journal Nature notes. Under selective evolutionary pressures, the virus appears to have developed mutations that enable it to transmit more easily and escape antibodies elicited by vaccines and prior infection.

[...] XBB has evolved to elude antibodies induced by the vaccines and breakthrough infections. Hence, the Nature study suggests, "current herd immunity and BA.5 vaccine boosters may not efficiently prevent the infection of Omicron convergent variants."

[...] A Cleveland Clinic study that tracked its healthcare workers found that bivalent vaccines reduced the risk of getting infected by 30% while the BA.5 variant was spreading. But, as the study explained, the reason might be that workers who were more cautious—i.e., more likely to wear N95 masks and avoid large gatherings—may have also been more likely to get boosted.

Notably, workers who had received more doses were at higher risk of getting sick. Those who received three more doses were 3.4 times as likely to get infected as the unvaccinated, while those who received two were only 2.6 times as likely.
The way our health officials insisted that people who already had covid must get the jabs regardless was pure lunacy. Everyone with a brain knew that made no sense and could lead to the creation of new variants but our public health "experts" forced it on everyone anyways.

Tons of jabbies are now catching covid again and again (along with other horrible "side-effects") thanks to their weakened immune systems.

Follow InformationLiberation on Twitter, Facebook, Gab, Minds and Telegram.