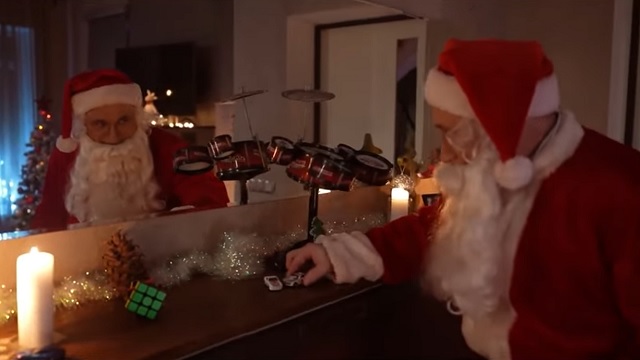 This epic ad out of Russia ought to get you in the Christmas spirit!

WATCH:



From The Daily Mail, "'Santa Putin' swaps child's same-sex parents for a mother and father and gives a football, toy cars and a drum kit to boy being raised as a girl in anti-West propaganda video":

Russian President Vladimir Putin has been portrayed as Santa in an anti-Western propaganda video released on the country's social media.

The film - made by a production company called Signal - depicts 'Santa Putin' swapping a photograph of a child's same-sex parents for one of a mother and father, and gifting the boy being raised as a girl a football, toy cars and a drum kit.

The video feeds into Russian prejudices about Europe and the United States which have been fuelled by pro-Kremlin propagandists during the war in Ukraine to frame the conflict as a clash of values between Russia and Ukraine's western allies.
The Daily Mail is literally seething.

As the boy is nodding off, a white-bearded Father Christmas appears with a face closely resembling Putin's. As he arrives, Russian composer Pyotr Ilyich Tchaikovsky's 'Dance of the Sugar Plum Fairy' - from The Nutcracker ballet - begins to play.

Carrying a red stocking, 'Santa Putin' is then shown busying himself around the room, changing decorations and replacing items deemed to be girly with presents that the makers of the video consider to be more suitable for a boy.

The camera pans around the room, showing presents placed throughout. These include boy's shoes and other male clothing, a football, a miniature drum kit, as well as a statue of Jesus on the cross nailed to the wall.

This is likely a nod to Russian propagandists often discussing a perceived erosion of Christian values in the west. The boy was also shown praying earlier in the clip.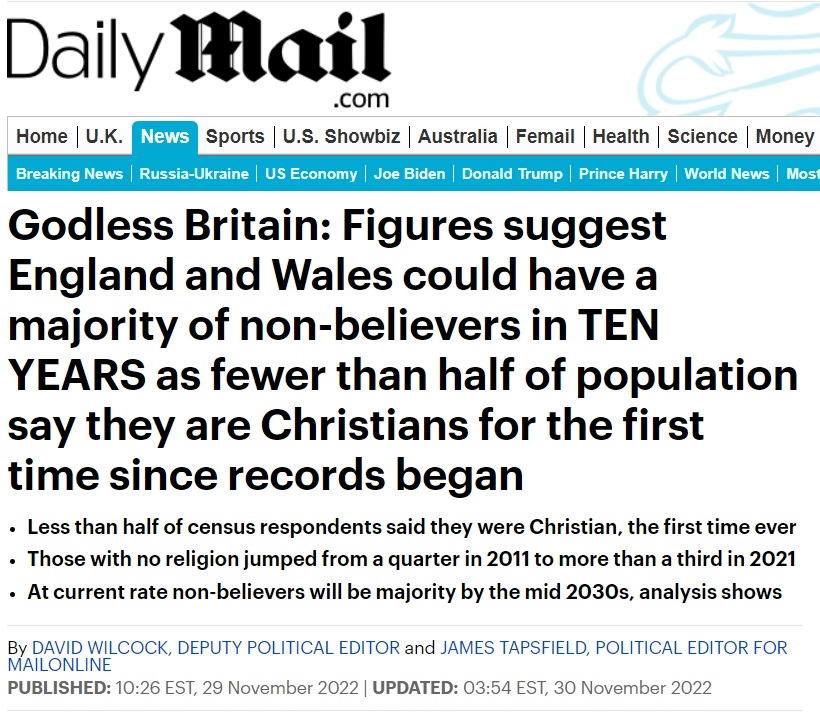 The presents have replaced all the 'girly' items, such as the clothing, that were scattered around the room before Putin Santa arrives. Meanwhile, there are far more Christmas decorations, with dozens of lights seen flashing in the room.

What's more, the pictures of 'Parent 1' and 'Parent 2' have changed, showing a woman labelled as the 'mother' and a man as the boy's 'father'.

As he walks in front of the mirror over the mantelpiece, Santa's face becomes more clear, showing a clear likeness to the Russian President. He glances at the camera, before next being shown outside to watch as the boy find his presents.

The boy wakes up smiling to find his new football and a transformer toy, and looks out the window to where Santa is watching from.

The Putin Santa lowers his beard as he departs so there is no doubt at his supposed identity. He winks and smiles, before walking off into the night.
Truly hilarious!

Merry Christmas to all!

Follow InformationLiberation on Twitter, Facebook, Gab, Minds and Telegram.