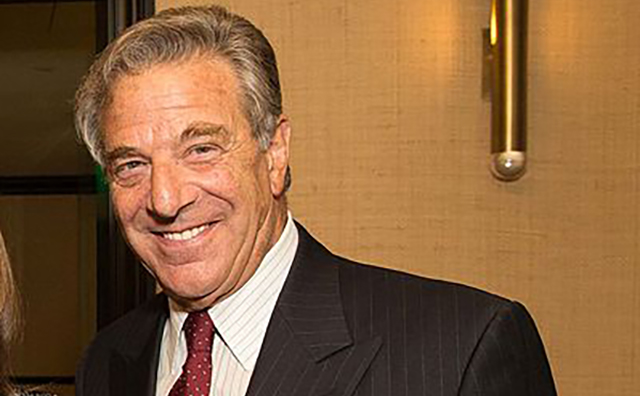 Police have identified pro-nudity activist David Depape as the suspect accused of attacking Nancy Pelosi's husband Paul with a hammer in the couple's San Francisco home on Friday.



From Heavy:

David Depape was identified as the suspect accused of attacking Paul Pelosi, the husband of Nancy Pelosi, with a hammer in the couple's home, leaving him with serious blunt-force trauma.

Police have confirmed the suspect's name. David Depape is a Berkeley resident. What are Depape's politics and was he on social media? On a blog and website, he was fixated on censorship and made anti-Semitic comments. Online records give Depape's age as 42.

After receiving a call, San Francisco police officers encountered an "adult male and Mr. Pelosi's husband, Paul" in the Pelosi home, authorities said in a news conference. Both were holding a hammer. The suspect pulled the hammer away from Paul Pelosi and violently attacked him with it. Officers then arrested Depape, police said in a news conference. The motive is still being determined, according to police. He is being booked on attempted homicide, elderly abuse, burglary, and other charges.

An older picture of Depape emerged alongside a prominent Berkeley nudist activist with whom he has children:



On a WordPress blog, Depape ranted about censorship by the "elites" and "ruling class." He also appears to have a website that reads "da Jews." Sixteen hours ago, he posted the headline, "Why Colleges are becoming Cults." He ranted about movies, writing, "The critics are f****** commie gate keepers. They love the sh******* movies ever as long as those movies are sh**** because they where…" You can read more about the suspect's writings later in this article.

In another post, he wrote, "The more Ukrainians die NEEDLESSLY the cheaper the land will be for Jews to buy up." His website has posts on pedophiles, aliens, COVID, Communism, what he called "climate hysteria" and more. It is filled with conspiracy theories and other ramblings.

His name was also given as David DePape, with different capitalization.

Dramatic accounts emerged indicating that the suspect was specifically looking for Nancy Pelosi when he encountered her husband in the couple's home.

[...] A 2013 article in the San Francisco Chronicle mentions Depape, although his name is spelled wrong. It describes him as a "hemp jewelry maker." That article reported that Depape was the best man at the naked wedding of a well-known pro-nudity activist named Gypsy Taub.

In a few posts on his website, Depape mentioned Trump. Depape wrote on his website, "I guess this is as good a time as any. Trump you NEEEEEEEED to make Tulsi your VP in 2024. Of the ENTIRE democrat presidential candidates in 2020. She was th only democrat candidate who WASN'T running on a platform of being an insane mentally unwell demagogue."…Having Tulsy as your vp bridges the insane partisan divide."
His wordpress blog is mostly just full of one word posts with zero content, the type of thing someone with severe schizophrenia would post.

They're "political" in the way someone who thinks they're being "gangstalked" by the CIA is political.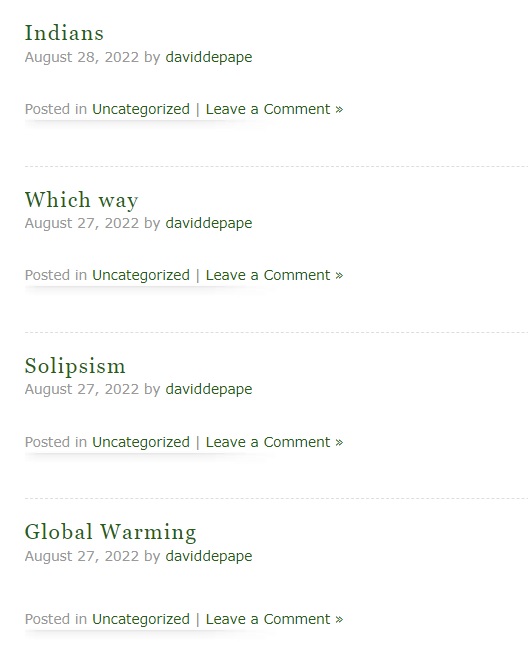 Nonetheless, Democrats and the media are of course politicizing the attack.

From CNN, "Alleged Pelosi attacker posted multiple conspiracy theories":

The man who allegedly attacked House Speaker Nancy Pelosi's husband early Friday posted memes and conspiracy theories on Facebook about Covid vaccines, the 2020 election and the January 6, 2021 attack on the Capitol, and an acquaintance told CNN that he seemed "out of touch with reality."

David DePape, 42, was identified by police Friday as the suspect in the assault on Paul Pelosi at the speaker's San Francisco home.

Two of DePape's relatives told CNN that DePape is estranged from his family, and confirmed that the Facebook account – which was taken down by the social media company on Friday – belonged to him.

His stepfather, Gene DePape, said David DePape grew up in Powell River, British Columbia, and left Canada about 20 years ago to pursue a relationship that brought him to California.

"I really don't know what to think," the suspect's uncle, Mark DePape, said of his nephew's alleged attack on Pelosi. "Hopefully it's a scam. I don't want to hear something like that."
I'm with Mark on this one.

Last year, David DePape posted links on his Facebook page to multiple videos produced by My Pillow CEO Mike Lindell falsely alleging that the 2020 election was stolen. Other posts included transphobic images and linked to websites claiming Covid vaccines were deadly. "The death rates being promoted are what ever 'THEY' want to be promoted as the death rate," one post read.

DePape also posted links to YouTube videos with titles like "Democrat FARCE Commission to Investigate January 6th Capitol Riot COLLAPSES in Congress!!!" and "Global Elites Plan To Take Control Of YOUR Money! (Revealed)"

Two days after former Minneapolis Police Officer Derek Chauvin was found guilty of killing George Floyd, DePape wrote that the trial was "a modern lynching," falsely indicating that Floyd died of a drug overdose.

He also posted content about the "Great Reset"– the sprawling conspiracy theory that global elites are using coronavirus to usher in a new world order in which they gain more power and oppress the masses. And he complained that politicians making promises to try to win votes "are offering you bribes in exchange for your further enslavement."
The Blue Cheka are hilariously already trying to connect the attack to Elon Musk.




Congress voted last year to give Capitol police $2 billion to act as their own personal praetorian guards but now they're trying to use this attack to justify giving themselves even more protection.

Senator Rand Paul condemned the attack on Pelosi but noted how Nancy Pelosi's own daughter celebrated when he was assaulted by a deranged liberal neighbor.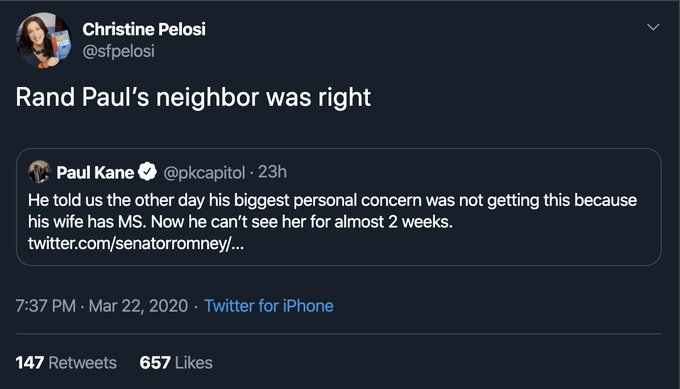 "No one deserves to be assaulted," Paul said. "Unlike Nancy Pelosi's daughter who celebrated my assault, I condemn this attack and wish Mr. Pelosi a speedy recovery."

[Header image of Paul Pelosi by Financial Times, Cropped, CC BY 2.0]

Follow InformationLiberation on Twitter, Facebook, Gab, Minds and Telegram.