Incoming PM Liz Truss Drafts $149B Bailout to Freeze UK Energy Bills
Chris Menahan
InformationLiberation
Sep. 06, 2022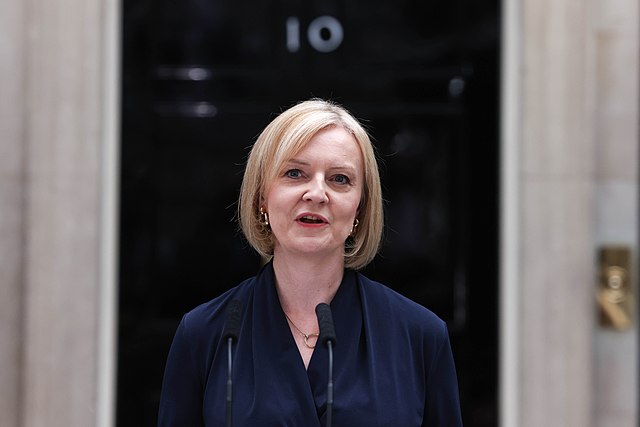 Incoming Prime Minister Liz Truss, who has touted herself as a Thatcherite "low-tax libertarian who will shrink the British state and revitalize a moribund economy," is drafting plans to freeze UK energy bills through a £130 billion ($149 billion USD) bailout.

From Bloomberg, "Truss Drafts £130 Billion Plan to Freeze UK Energy Bills":

Incoming Prime Minister Liz Truss has drafted plans to fix annual electricity and gas bills for a typical UK household at or below the current level of £1,971 ($2,300).

In discussions with her team and government officials in recent days, Truss has settled on a mechanism that will avert the massive increase in energy bills that is due to kick in at the start of next month under the existing pricing system, according to officials and advisers to Truss who were briefed on the plan. The policy could cost as much as £130 billion over the next 18 months, according to policy documents seen by Bloomberg.

Energy bills in the UK were due to jump 80% from October to £3,548 a year for the average household, forcing many poorer families to choose between heating their homes and other basics. Under the plans drawn up by Truss's team, that pricing regime will effectively be abolished and the energy regulator Ofgem will be sidelined.

Instead, ministers will set a new unit price that households will pay for electricity and gas, the people said. A spokesman for Truss declined to comment on the specifics of the plan, while campaign officials confirmed the details were accurate.
Sounds like True Libertarianism™!

This £130 billion is a small price to pay to fight "Russian aggression."


Look on the bright side, the UK may have to fight a nuclear war with Russia next, at which point high energy costs will be the least of folks' worries!


Follow InformationLiberation on Twitter, Facebook, Gab, Minds and Telegram.